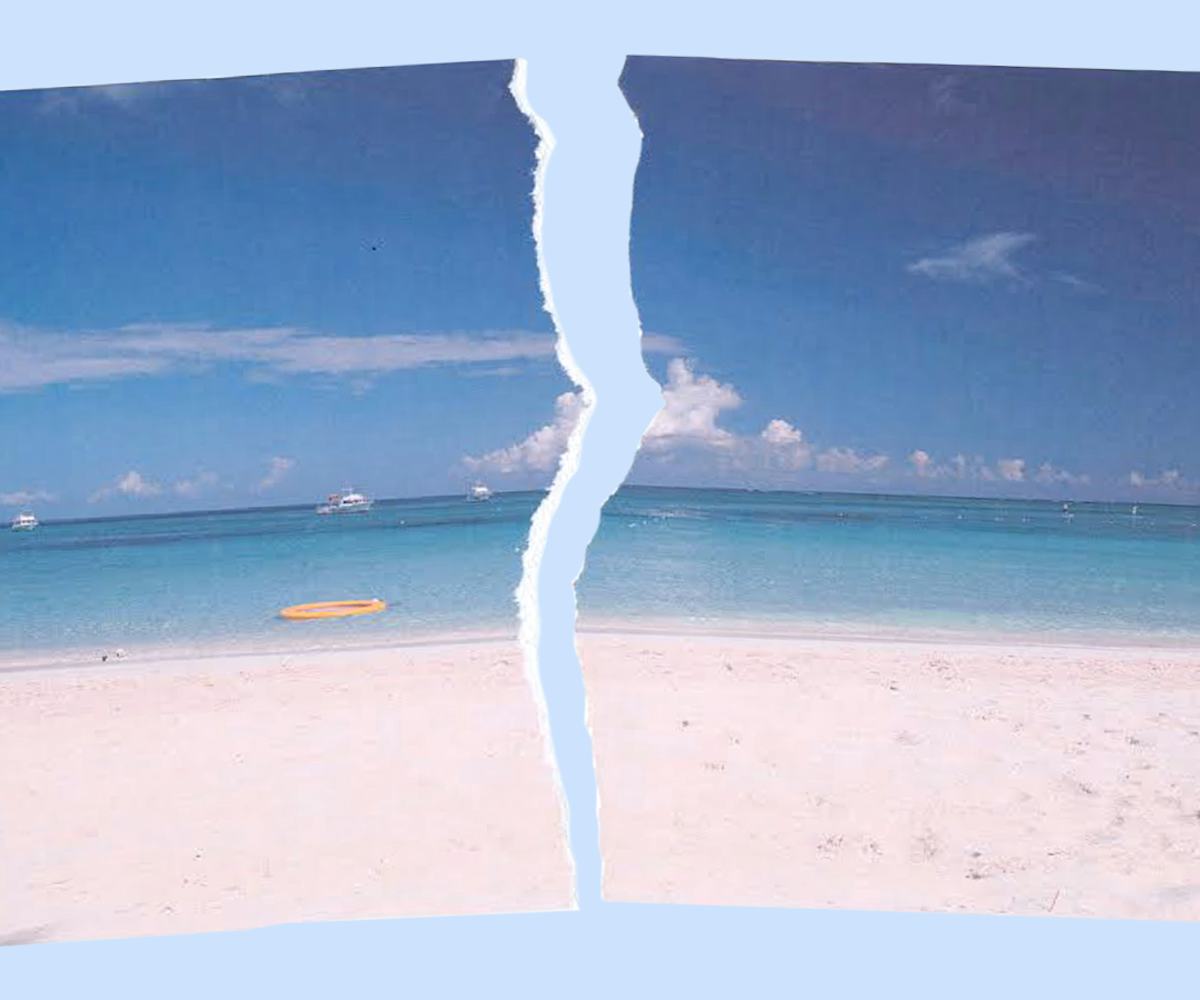 Photo by Dimitrios Kambouris / Getty Images
I Almost Went To The Disaster That Is Fyre Festival
The "once-in-a-lifetime musical experience" has descended into chaos
About a month ago, I was invited to cover an inaugural music festival called Fyre Fest, which was being sold as a "once-in-a-lifetime musical experience." It would take place over three days on consecutive weekends in the Exumas, a collection of islands in the Bahamas defined by white sands and crystal waters; acts like Blink 182, Migos, and Lil Yachty were scheduled to perform. The festival gained some attention and a reputation after Instagram It Girls like Bella Hadid, Hailey Baldwin, and Emily Ratajowkski began inexplicably promoting it on their accounts, while even Vogue billed it as the hot new festival that every supermodel in existence was going to. Ticket packages were being sold for absurd prices. It was an easy thing to hate, but an even easier thing to be curious about.
As the festival approached, warning signs began to build that something was wrong. Rumors were spreading that the festival's organizers, which reportedly include Ja Rule, were in over their heads, that artists hadn't been paid, and that the entire enterprise was careening towards disaster. A Twitter account calling itself Fyre Festival Fraud was devoted to exposing the festival. All the while, the publicists I was working with on the story kept up their sunny demeanor. A flight to Miami eventually got booked, and from there we'd take a charter flight to the Exumas. Plans for yoga classes and luxury catamaran cruises were being floated. We'd meet the famous swimming pigs. Everything was on track, they assured me. Then, at about 10pm last night, while out at a bar, talking about the strange music festival I was leaving to cover in about 7 hours, my phone rang. It was the publicist. 
"Don't get on the plane to Miami," she told me.
She asked me to keep the rest of our conversation off the record, but the message was clear: Fyre Festival no longer wanted media present. And when I got off the phone with the publicist, who was audibly shaken at having to make such an embarrassing phone call, I found out why. I checked Twitter to find that the same hashtag that just a few months ago was being hawked by some of the most followed people in the world, was now the number one trending topic for all the wrong reasons. The fyrefestival hashtag, which quickly went viral, revealed a chaotic scene in the Bahamas, with people already there describing beaches filled with garbage and unfinished or half-assed setups. The "geodesic domes" guests were supposed to stay in were regular tents. There were rumors of feral dogs. Gourmet catering was in fact cheese sandwiches. It was being called a "scam" and a "hoax," with some people paying upwards of $12,000 for "luxury packages."  Below, a small sampler.  
Meanwhile, I was getting emails from the faceless Fyre Festival Team that though things were spinning out of control, the festival would continue. You'd just have to find your own way there. "Due to circumstances beyond our control, to alleviate logistical challanges (sic), all inbound charter flights to the Exumas have been cancelled.," the email read. Considering this was how most people were getting to the festival, it was hard to see how it could possibly continue. And so, it couldn't. This morning, another email arrived from a much more sheepish Fyre Festival Team who admitted that, all this time, they had, in fact, been in way over their heads. 
"Due to circumstances out of our control, the physical infrastructure was not in place on-time and are unable to fulfill on that vision safely and enjoyably for our guests," the email read. "At this time, we are working tirelessly to get flights scheduled and get everyone off of Great Exuma as quickly as possible. We ask that guests currently on-island do not make their own arrangements to get to the airport. We are working to place everyone on complimentary charters back to Miami today. This process has commenced."
It's baffling how this was allowed to happen, unless the plan all along was for Ja Rule and his pals to run off with a bunch of rich kids' allowances. Beyond that, it's hard to imagine a group of festival organizers being this unorganized (and incompetent, deceitful, etc.). It's easy to laugh at the image of a bunch of rich kids arriving to their exclusive island getaway only to find limp cheese sandwich and some tents. But the reality is that Twitter was right all along: Fyre Festival was a fraud.
Meanwhile, whoever was writing those increasingly entertaining emails assured me that this was might not be the last we'd hear of Fyre Festival. "The festival is being postponed until we can further assess if and when we are able to create the high-quality experience we envisioned." 
I wish them all the best, and guess we can all look to Ja Rule for updates on the festival as well. As you can see in his tweet, below, he promisees that this was not meant to be a scam. And if you can't trust Ja Rule, who can you trust?