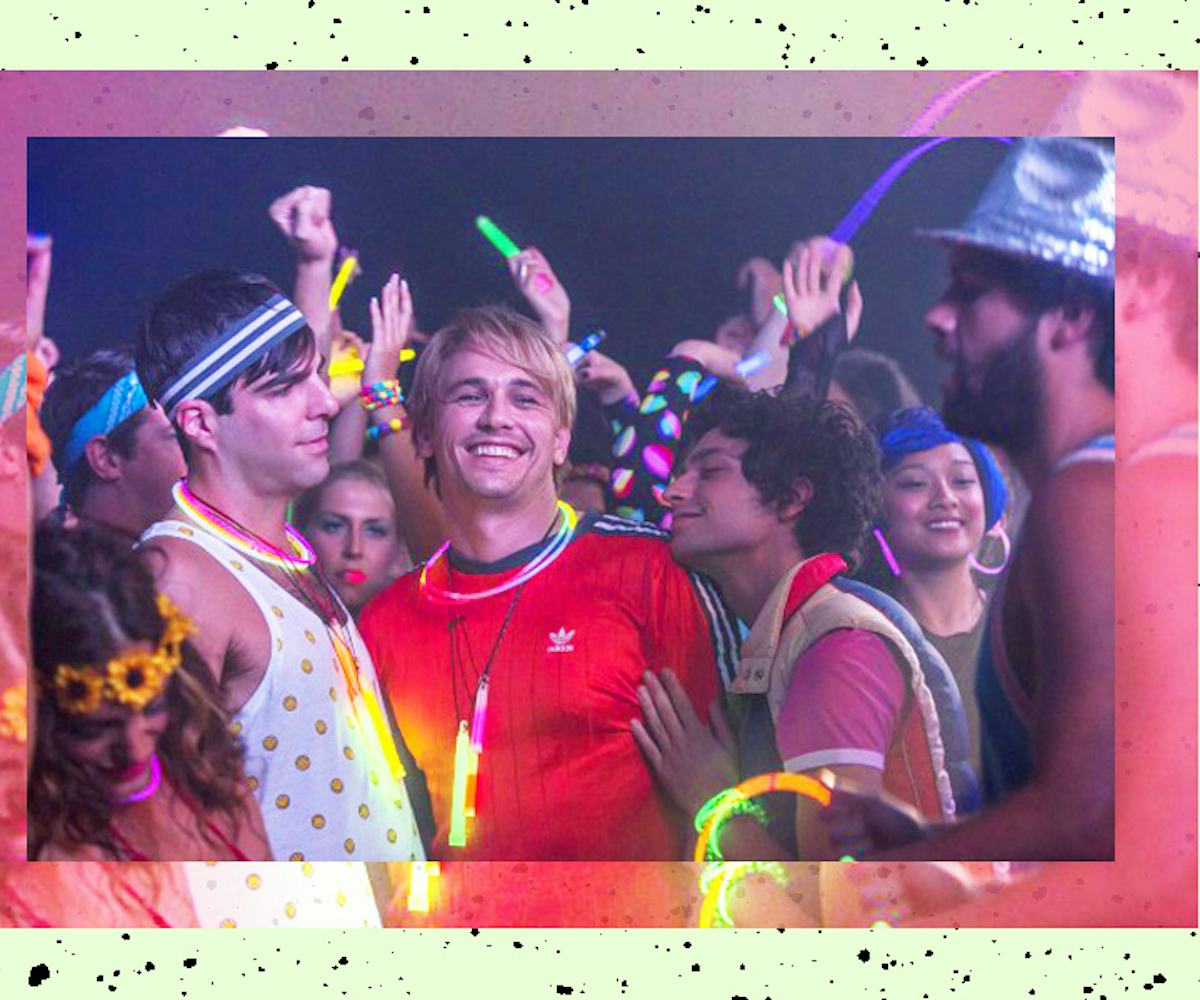 james franco teases his new sex scene
NSFW, which is translation for click.
James Franco just blew up our Instagram feeds in a single photo. The eclectic actor teased quite a NSFW screenshot from his upcoming film, "I Am Michael," where he plays a former gay magazine editor turned anti-gay activist, that has him and his co-stars Zachary Quinto and Charlie Carver caught in the middle of a steamy ménage à trois.
The Gus Van Sant-produced feature, which also stars Emma Roberts and Daryl Hannah, is based on the 
New York Times
article
"My Ex-Gay Friend" by Benoit Denizet-Lewis
. The heartbreaking story centers around Michael Glatze's being "saved" from homosexuality by turning to God after an unexpected health scare at the age of 29. Denizet-Lewis, who also serves as co-producer, describes in-depth the details of Glatze's orientation reversal and his sudden shift of political views that resulted in the outcasting of an entire life of friends and family.
We recommend giving it a read (and bringing a box of tissues) before watching the flick if you're headed to Sundance this weekend because it sets the stage for quite an emotional cinematic roller coaster.
But in the meantime, let 
reassure us the drama will feature some happier times, too.