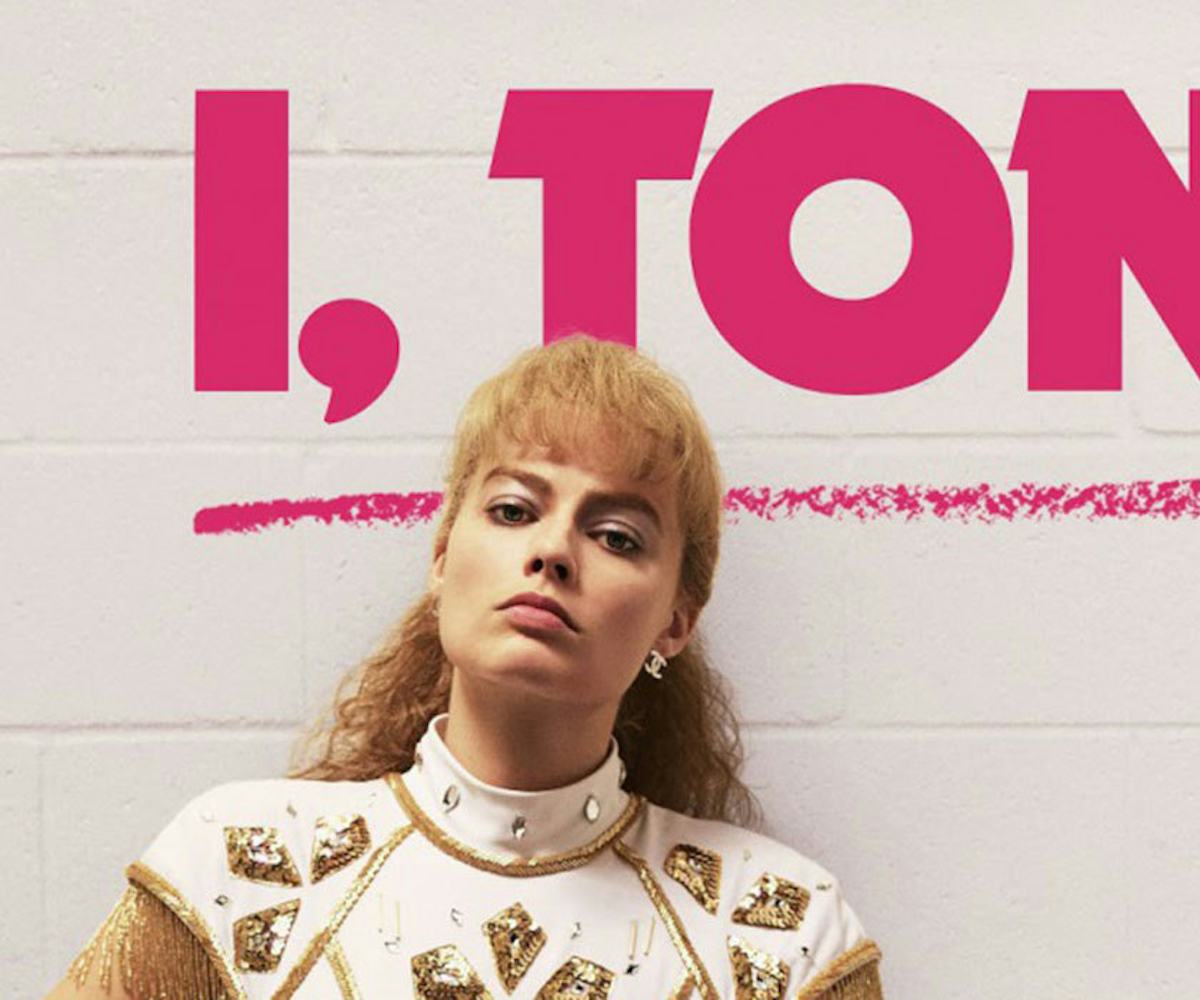 Photo courtesy of NEON
Is 'I, Tonya' Poverty Porn?
There's laughs, but at what cost?
Toward the end of I, Tonya, Craig Gillespie's Oscar-bait biopic, disgraced ice skater Tonya Harding (Margot Robbie) breaks the fourth wall and tells the audience her downfall is partially their fault. "I was loved, and then I was hated," she says, puffing cigarette smoke at the camera. "Then I was just a punch line. It was like being abused again, only this time by you. All of you." Suddenly, the humor Gillespie and screenwriter Steven Rogers have used to fuel this saturated, uneven two hours is rendered more bitter than sweet. The onus is placed squarely on us, the viewer, to take some responsibility for Harding's infamy; whereas before we empathized with her, now we feel responsible for her tragic downfall. But are we?
Full disclosure: I was too young to know anything about the Harding/Nancy Kerrigan "incident," or, as the Gillespie's movie dryly calls, the attack on Kerrigan. If you were too, here's a recap: Harding and Kerrigan were each other's fiercest competition leading up to the 1994 Winter Olympics. Prior to that year's National Figure Skating Championships–an Olympic qualifying event—Kerrigan was ambushed and hit in the leg by a man who would later confess to having been hired by Harding's ex-husband, Jeff Gillooly, and her bodyguard, Shawn Eckhardt. Both those men served time in jail, but Harding avoided it, by pleading guilty of conspiracy to hinder the prosecution. At the time, this was a huge media spectacle—the so-called "thwack heard around the world." The drama, in hindsight, feels like the sort of thing we see on reality television today: surface-level fodder that's as distracting as it is escapist. Which is why it makes a certain amount of sense that this 23-year-old incident is a cultural talking point again. And, of course, everything '90s is new again, so maybe now is a great time for this film.
I, Tonya turns Harding's life into a '90s fever dream. It's an interesting contrast to ESPN's 2014 mini-documentary, The Price of Gold, in which Harding appeared as herself, proving somewhat of an unreliable narrator, one who blames everyone for her problems, but not herself. Here, Gillespie and Rogers dramatize to great effect Harding's abusive family history, and how she suffered growing up, and then later in her marriage. Harding also faces an unsympathetic figure skating association, and it's clear that her unfortunate background is at least in part responsible for how she's viewed by the association, and by the public at large.
Ann Schatz, a prominent sports broadcaster, says in The Price of Gold, "We must acknowledge the poverty aspect." And indeed, Harding's extremely blue-collar background was her handicap in a world that valorizes the princess fantasy—without any Cinderella origin story. And Harding didn't fit in. Yes, she was a talented figure skater, but she was the opposite of the affluent, dainty, effortless narrative the industry perpetuates. However, it was the zero fucks attitude and hard-earned success that made her a novel role model to many disenfranchised kids dreaming of Olympic gold; it's the same qualities that draw people to her story today. 
Rather than build off that aspect of Harding's life, though, I, Tonya spins it into comedy, making the incompetence of her husband, and thus his abusive nature, a punch line instead of a moral. The laughs come, yes, but at the expense of exploiting the film's subjects. 
There's nothing funny about domestic abuse or poverty. Asking an audience to giggle as Robbie's Harding lies about never having fired a gun, right after showing her doing just that in a fit of impoverished rage, is the darkest type of comedy. But, really, what's so funny about it? Is it her refusal to take blame for anything? Or is the humor in seeing angry poor people fight with each other? If it's the latter, well, that type of comedic nastiness is a sad part of the dregs of reality television, and a movie with Oscar aspirations should be better than that. I, Tonya could have disrupted the canon's drama by presenting a flawed character deserving of empathy. Instead, it cruelly asks its audience to laugh—not only with her, at the comedy of errors that resulted in her downfall—but at her.