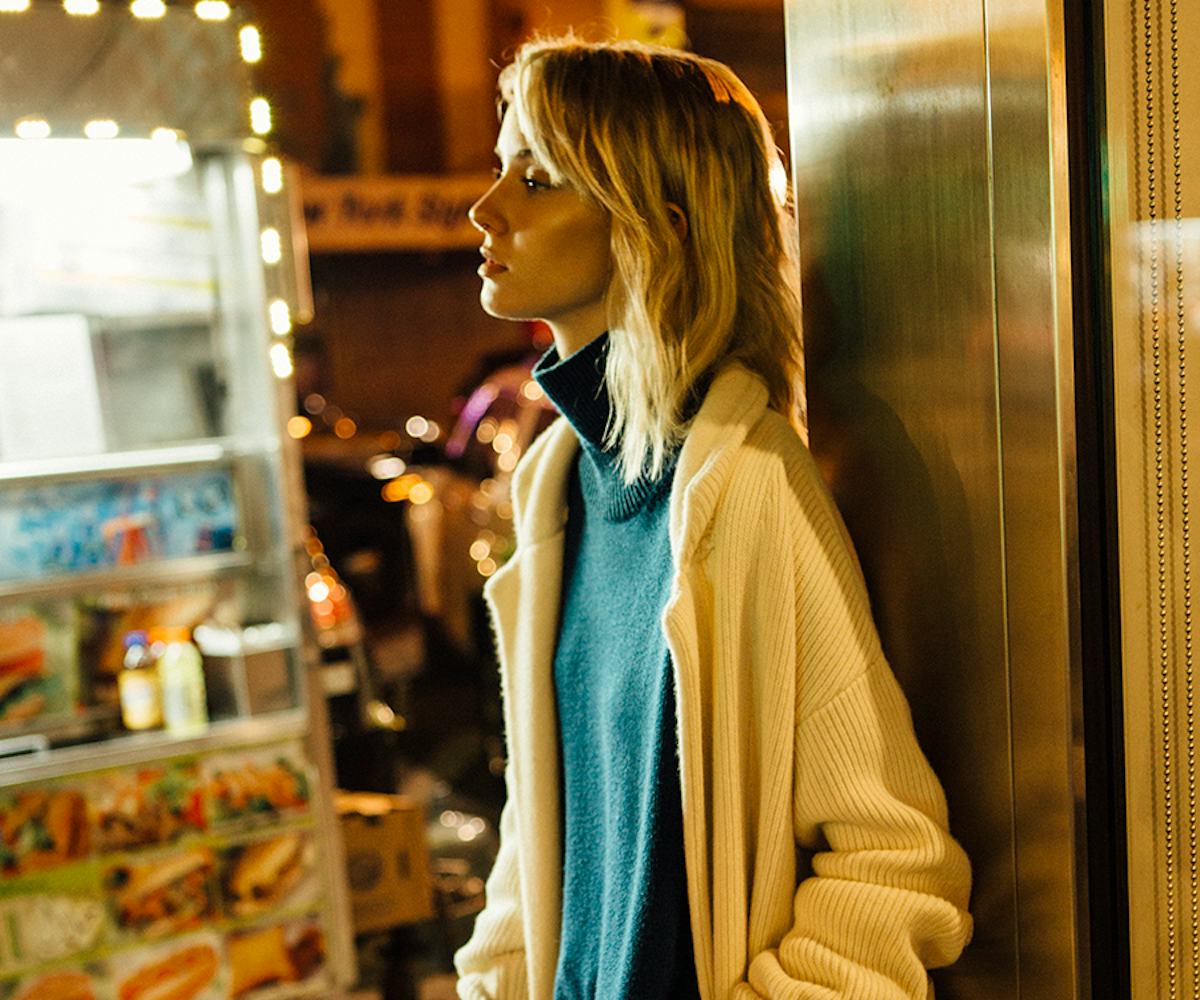 Photo courtesy of ICB
ICB's Latest Campaign Schools Us On How To Borrow From The Boys
ICB's latest fall/winter campaign is here, and it's all about the mix of the soft and cozy feminine pieces with a heavy dose of menswear. Inspired by the collages of artist Charles Wilkin and the song "Hyphy Swing" by Cyrill Noir and The Black Kat Kabaret—a "mixture of various tunes, tempo, and melody"—Midnight Winter Dream collection is meant to embody the rich history of ICB. Giving a nod to Wilkins' work, the brand picked up inspirations from previous collections, as well as new sources, and carefully put them together—like a collage—to be reborn as one "masterpiece collection." 
Rather than presenting the collection with a typical campaign, the brand is instead launching #TheFashionDaily, a magazine/media project created specifically for this season. The booklet illustrates the Midnight Winter Dream as a parody of William Shakespeare's A Midsummer Night's Dream. Campaign images are strategically ordered to tell the story of the ICB girl and her internal struggle with fashion versus the winter chill, making it seem like an effortless task. 
She's captured taking a midnight stroll during one of New York City's cold winter nights, wandering through streets, lit only by neon signs of closed businesses, and desolate underground subway platforms, before spending what appears to be the earliest morning hours on her own fire escape. While she's cozy and comfy—wrapped in sweaters and robe-like coats—she's also chic and ever so put together. Oversized silhouettes, from wide-leg knit pants to floor-length cardigans, are feminine and soft, while more loose-fitting suits paired with casual sneakers take a definite cue from menswear, but in a more casual and relaxed fashion.
While #TheFashionDaily will launch tomorrow at a private event for the brand, we got an exclusive first look at the campaign images. Click through the gallery below to check them out, and be on the lookout for the collection to drop on August 15. 
Midnight Winter Dream, ICB Fall 2016
Midnight Winter Dream, ICB Fall 2016
Midnight Winter Dream, ICB Fall 2016
Midnight Winter Dream, ICB Fall 2016
Midnight Winter Dream, ICB Fall 2016
Midnight Winter Dream, ICB Fall 2016
Midnight Winter Dream, ICB Fall 2016
Midnight Winter Dream, ICB Fall 2016
Midnight Winter Dream, ICB Fall 2016
Midnight Winter Dream, ICB Fall 2016
Midnight Winter Dream, ICB Fall 2016
Midnight Winter Dream, ICB Fall 2016
Midnight Winter Dream, ICB Fall 2016
Midnight Winter Dream, ICB Fall 2016
Midnight Winter Dream, ICB Fall 2016
Midnight Winter Dream, ICB Fall 2016
Midnight Winter Dream, ICB Fall 2016
Midnight Winter Dream, ICB Fall 2016
Midnight Winter Dream, ICB Fall 2016
Midnight Winter Dream, ICB Fall 2016