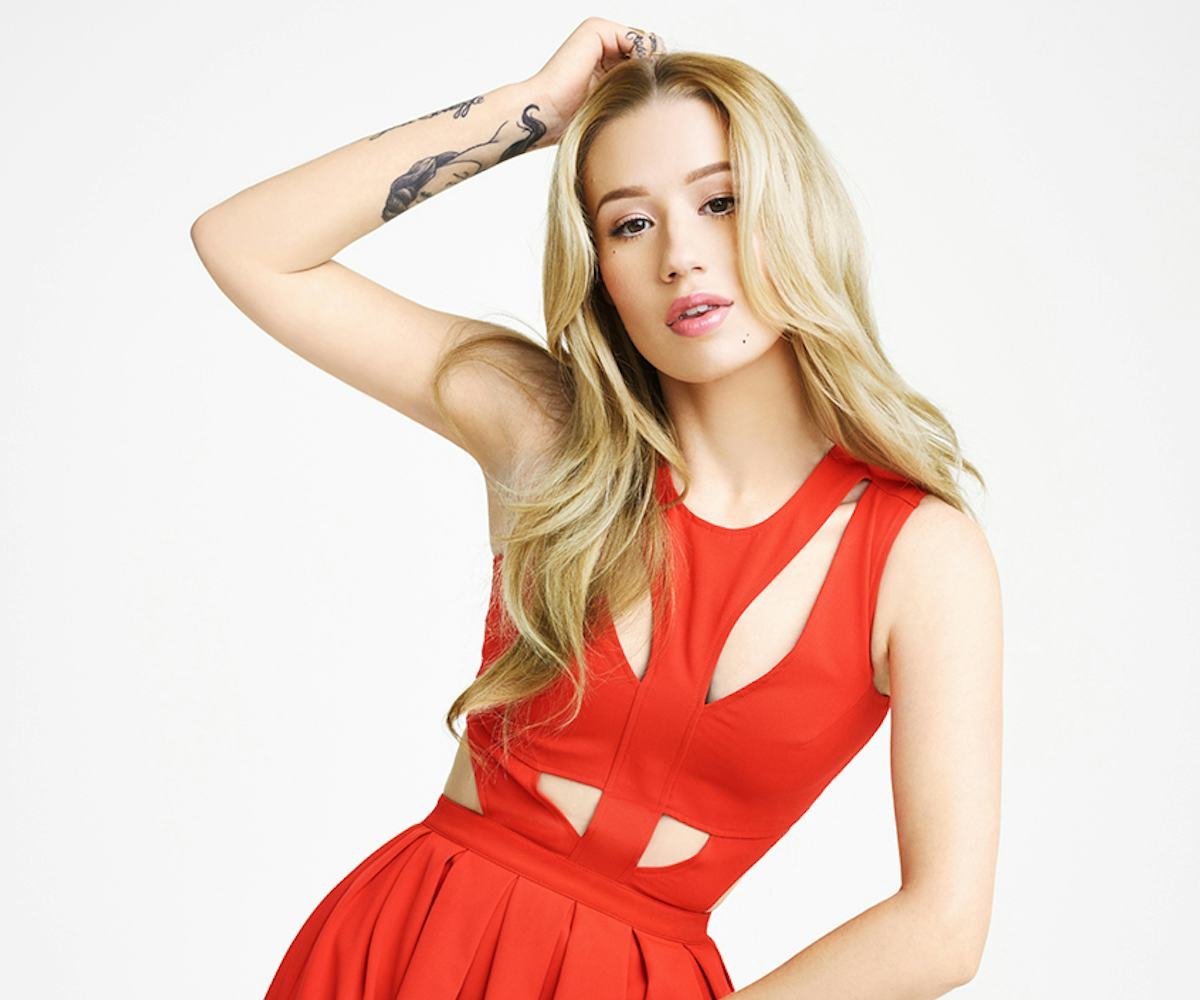 all photos by marco rodriguez for revolve
first look: iggy azalea for revolve
Whatever you're doing, stop it. You're going to need a little but of time to check out all of Iggy Azalea's photos for Revolve, and then a lot more time to freak out over how awesome they are. (And then maybe even more time to re-watch her Clueless-inspired video for "Fancy", like, 35 more times.)
Posing for the online retailer's summer catalogue, Azalea sports designs from Lovers + Friends, Shakuhachi, Minimale Animale, and more cool brands to create a "pretty tomboy" look. It's sort of no wonder Azalea rocks every outfit, from a cut-out red dress to a cozy sweatshirt, though--she told Revolve, "The visuals make up fifty percent of the story...every single element, especially the clothes, sculpt whatever the world is that your song exists in." So take note of her styling tips and wardrobe choices because this is probably how you'll want to dress from May through September...yes, it's that good. 
Not only are the images worthy of wall collages everywhere, but the news that Revolve customers will have the chance to receive a free download of Azalea's new album, The New Classic, starting tomorrow is pretty much the best thing we've heard all day. 
See all of the photos in the slideshow and stay tuned for more awesome news from Azalea and Revolve, like, oh, some behind-the-scenes videos and a spotlight on her favorite items for summer--all set to hit RevolveClothing.com soon!