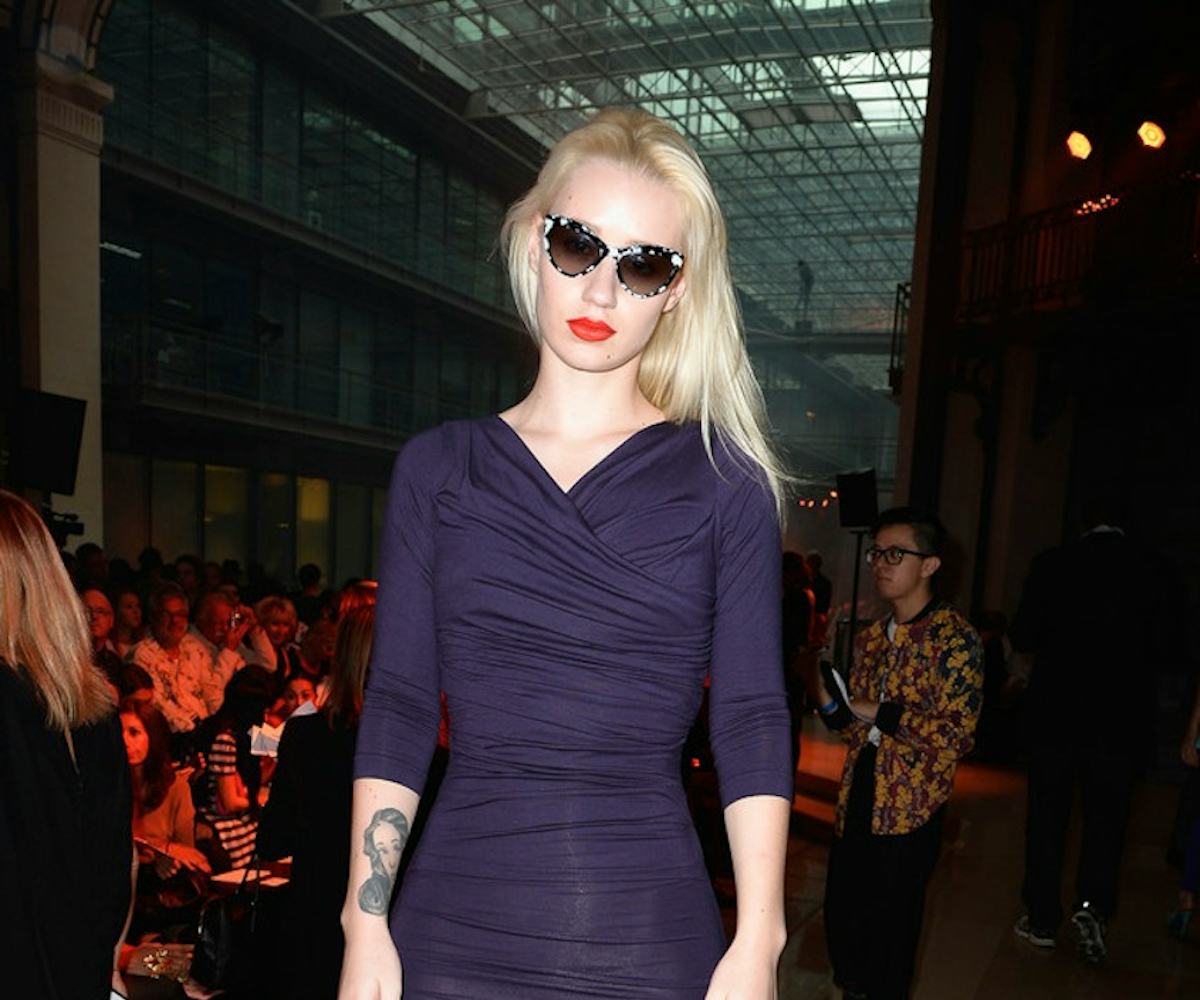 best dressed: iggy azalea
the bold and the beautiful.
We know Iggy Azalea either goes hard or goes home, and at the Vivienne Westwood spring '14 fashion show in Paris, she didn't disappoint.
The rapper paired a purple Vivienne Westwood dress with black and white shades, stiletto black boots, and her signature red lipstick. She even matched her nail color exactly to her lip hue--an easy way to make sure your colors go together. While the look on the whole is a little on the simple side for Iggy (she of the perspex cowboy hats and chain mail bras), we think it's a welcome change. If you've got that body, that 'tude, and that killer makeup, well, there's not much else you need. 
Try out your own Iggy-inspired look with our picks for a new classic outfit.
MUST: Quay Striped Sunglasses -- $20.25
TRUST: Topshop Stiletto Boots -- $144