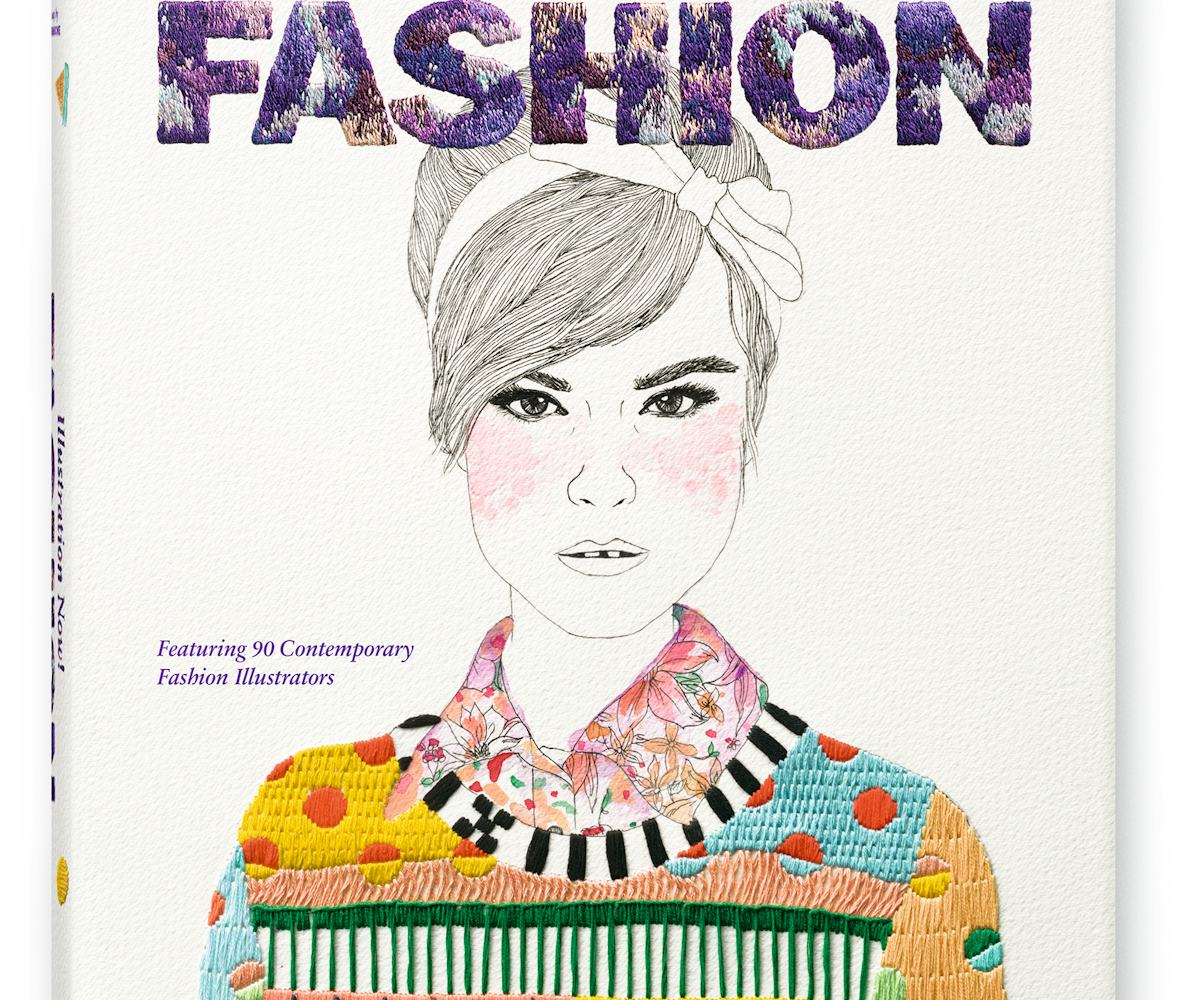 shelf help: illustration now fashion
welcome to a wonderland of pen and ink.
Illustrators have the same magical aura as as ballerinas or an architects. Growing up, everyone wants to be one and tends to keep those dreams alive even into adulthood. I'm not going to lie, even I have a notebook of doodles in my purse, just in case someone looks over my shoulder on the subway and decides I'm the next Maurice Sendak or Mike Mills. (Hey, it could happen....) I also regularly enlist our Digital Design Director, Liz Riccardi, as my illustration surrogate to create artful images to accompany my articles. 
My point is that illustration might be one of the most magical and alluring types of art. Don't believe me? Just look at the whimsical and inspirational illustrations in Illustration Now! Fashion published by Taschen. Featuring works by Jean-Philippe Delhomme, Carlotta, Ruben Toledo, Mia Maria Overgaard, and more the 400 page tome is like a wonderland of pen and ink. McQ dresses come to life in watercolor while Balenciaga separates are sketched with precision on the book's pages. Anything is possible inside, and daydreaming that you're the gal in the Proenza Schouler leather coat is a lot easier when its being worn by an imaginary girl than by Karlie Kloss. Just saying.
See some of our favorite illustrations in the gallery below and then get your copy of Illustration Now! Fashion here and start dreaming. 
Lovisa Burfitt
Maquillage green, 2008
H&M, wall decoration; ink, feather pen, brush and color pencil
Hiroshi Tanabe
Untitled, 2011
Shop Iza, website; pen and digital
Katarzyna Bogucka
Untitled, 2011
M.O.D.A., K. Świeżak, Wydawnictwo Dwie Siostry; digital
Gi Myao
The Way We Wore, 2010
The Washington Post; gouache on paper
Tanya Ling
Chloe Spring/Summer 2012
(from Ling's series International Ready-to-Wear; acrylic and ink on paper)
Erin Petson
Versace, Fashion Face-Off Top Trumps, 2012
Sunday Times Style Magazine; mixed media, pencil, acrylic, fabriano paper and digital