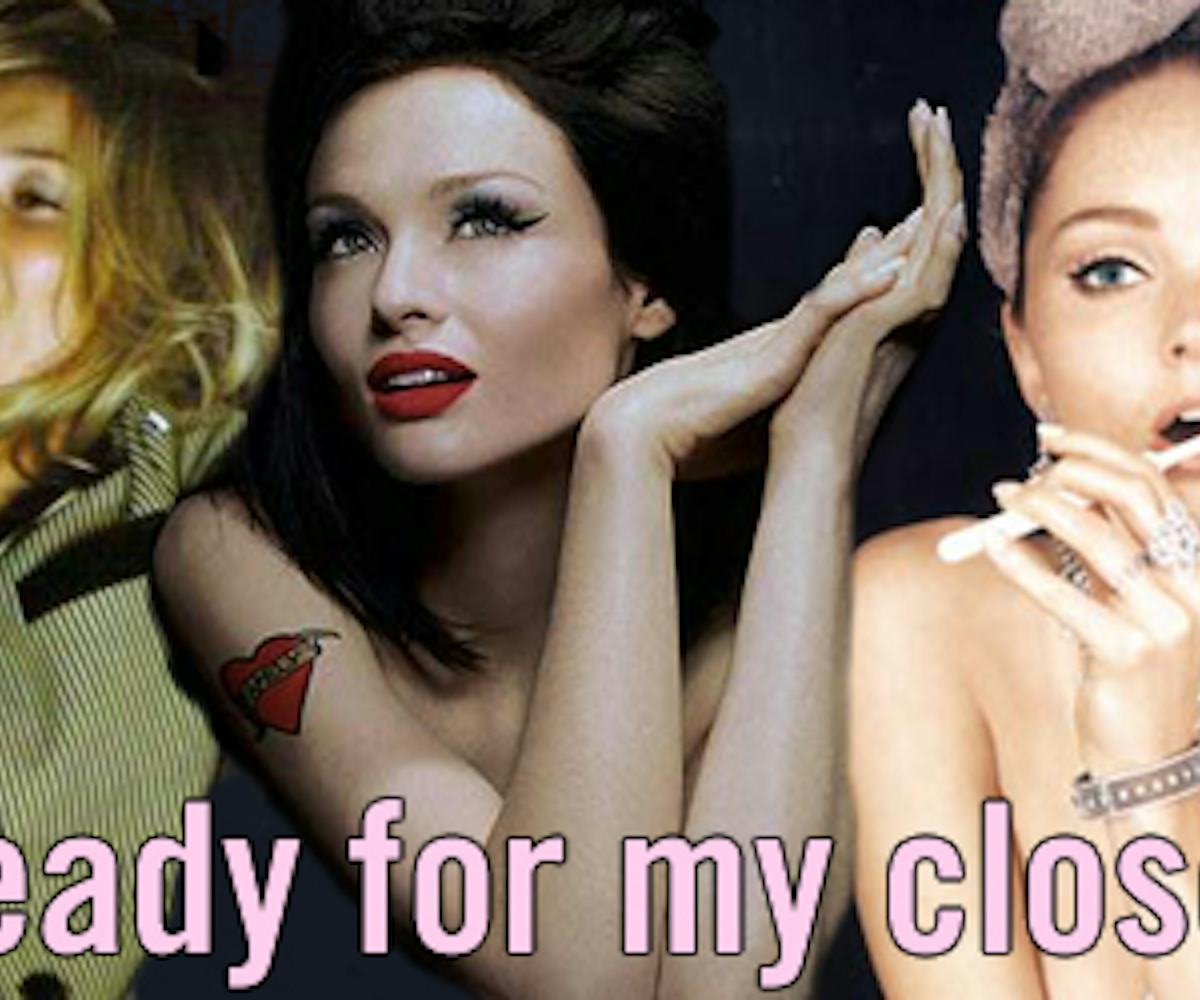 I'M READY FOR MY CLOSEUP
it's official: kate moss has company in the next round of rimmel ads.
Kate Moss has some new playmates, and they're not cute guys in a rock band.
This fall, she'll be joined in the iconic Rimmel ads with Lily Cole and Sophie Ellis Bextor. Moss has been the Rimmel girl since she ruled '90s London, but after proclaiming to press that she's starting her own makeup line, it might be time for some backups.
Enter Lily, whose modeling career will soon be interrupted with movie roles and classes at Cambridge University, and Sophie Ellis Bextor, whose disco hit Murder on the Dance Floor you probably hear, like, every weekend.
The three graces will hit Rimmel ads around the world this Fall.  And while you may never look exactly like Kate Moss, a new tube of Rimmel liquid liner isn't a bad start...