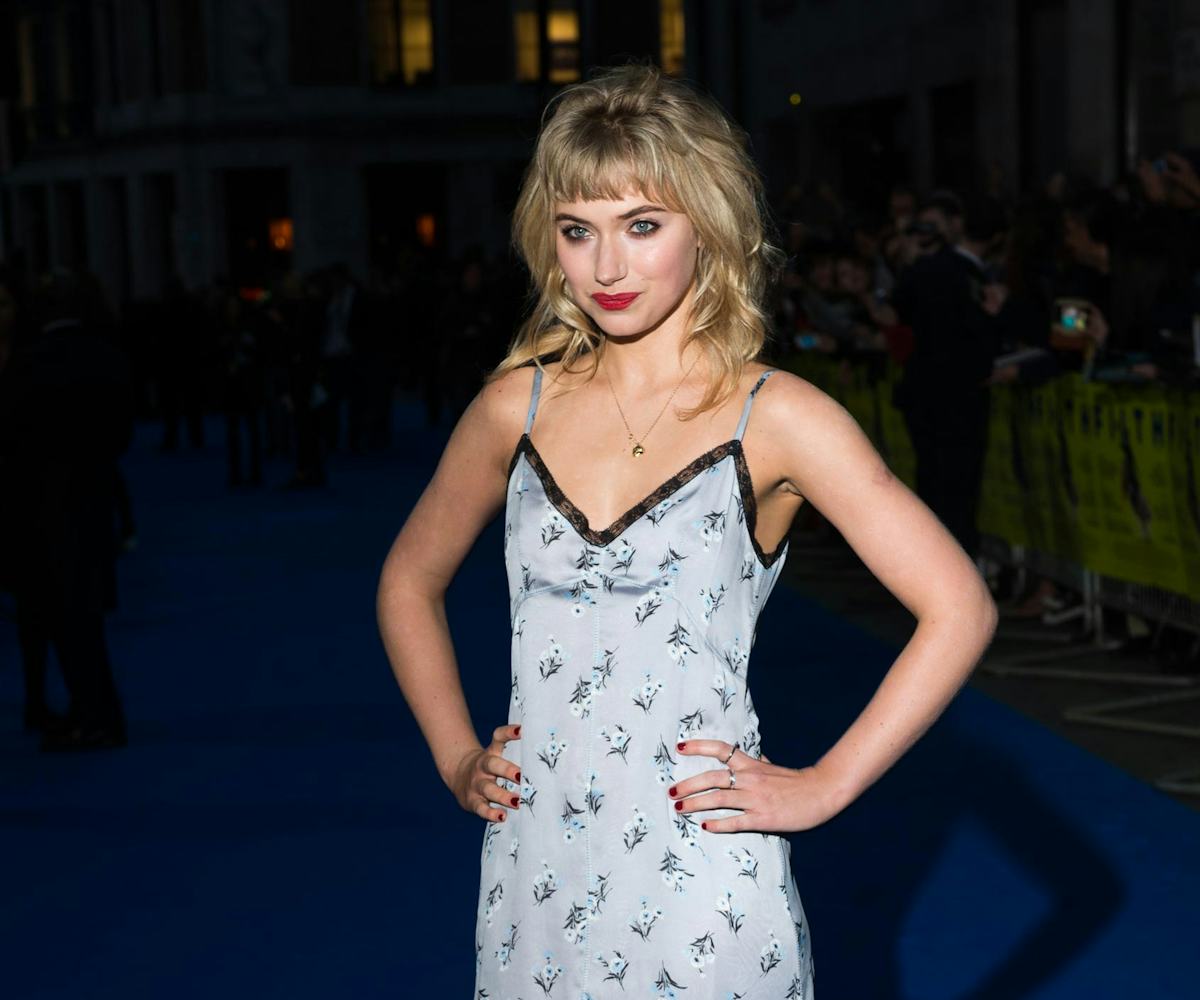 photo by getty images
obsessed: imogen poots
find out what the awkward moment star can't get enough of.
We've long been obsessed with Imogen Poots, the British actress with the catchy name and eye-catching style. From roles in Jane Eyre and Greetings from Tim Buckley to starring in Sofia Coppola-lensed Marni for H&M ads, Poots has been on the forefront of cool filmmaking since she had a small part in V for Vendetta in 2005. 
We're most excited to see the actress in her latest venture, That Awkward Moment, alongside Zac Efron, Miles Teller, and Michael B. Jordan. Three raucous dudes and one cool girl? Yeah, that definitely makes for a lot of laughs and--duh--some awk situations. In advance of the film's release this week, we grilled Poots on her current obsessions last to to find out how we can channel her awesomeness on the day-to-day. Find out below. 
America by Andy Warhol
"I just finished a book called America by Andy Warhol. It's kind of a long essay and it's got lots of photographs that he took too, and those two things together are really incredible. It's a great book, and you can read it really quickly, too." 
Comfortable Personal Style
"My style motto is: Just remember to put on clothes! That's always a great start. I think style is just if you're comfortable and you're happy in your own skin--just do it the way you want to do it, and I think that's OK." 
Prada and Miu Miu
"I wore this Prada blue slip that was one of my favorite outfits. I just think Prada makes awesome dresses and great shoes, too. Miu Miu too. They make it really, really fun and very individual." 
Her Costumes in That Awkward Moment
"The director Tom was like, 'Don't go crazy, but find some clothes that you really like and you'd think that your character would wear.' And then the designer assembled some fantastic costumes from that. I feel that some people always want New Yorkers to be dressed in a very sophisticated way, but that's actually not very authentic to what I see around the city." 
Chilling Out
"I love to read, I like to go to the movies, I like to see friends and hang out or go for long walks." 
Jack Lemmon
"I remember the first time I saw Some Like It Hot--that was an extraordinary film for me. Jack Lemmon is somebody I adore.The Apartment--gosh, he's really just something else. It's incredible to know what came before [in film], and then you can really understand what came after."