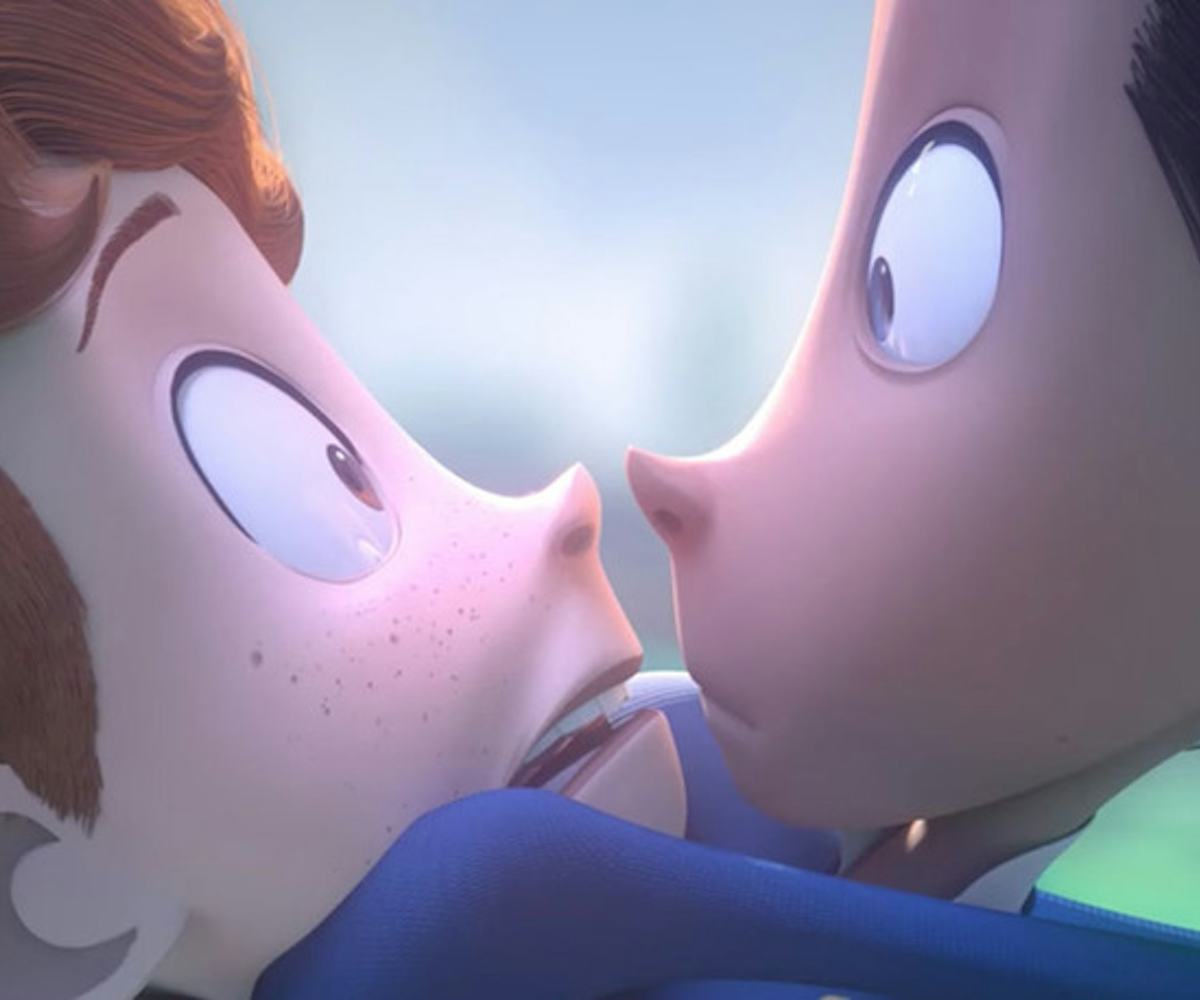 Image via YouTube/In a Heartbeat Animated Short Film
The New Short Film 'In A Heartbeat' Follows A Young Boy's First Crush
In case you haven't cried yet today
The new animated short film In a Heartbeat perfectly captures the magic and terror of having a first crush—particularly if that crush is of the same sex and you haven't fully processed those feelings yet. In the film, we follow one young boy as he discovers he has a crush on a guy for the first time. Following his dream boy to school one day, the main character's heart beats a little too hard, popping out of his chest and fluttering in the direction of his love interest.
Mortified, the boy desperately tries to get his heart back without his crush noticing him. That, unfortunately (or fortunately), doesn't go as planned and the two are forced to meet. 
The adorable short was created by Beth David and Esteban Bravo as their senior thesis project at Ringling College of Art and Design. "There hasn't been like a movie, or at least like a big animated film in which the main character is gay and the subject of being gay is addressed," Bravo told Teen Vogue. "We really wanted to bring light to a subject that is rarely explored in computer animation and we want people to be a little bit more understanding and aware of what the experience of being gay is like through an animated short that is sweet and light-hearted."
"This film means a lot to us, and it touches on emotions that we hope will resonate with people from all different backgrounds," the duo also told Teen Vogue. "We are so grateful for all the support and enthusiasm we've received over the past few months; we started this project more than a year and a half ago and we've been waiting for this moment as much as everyone else has."
Watch In a Heartbeat, below.