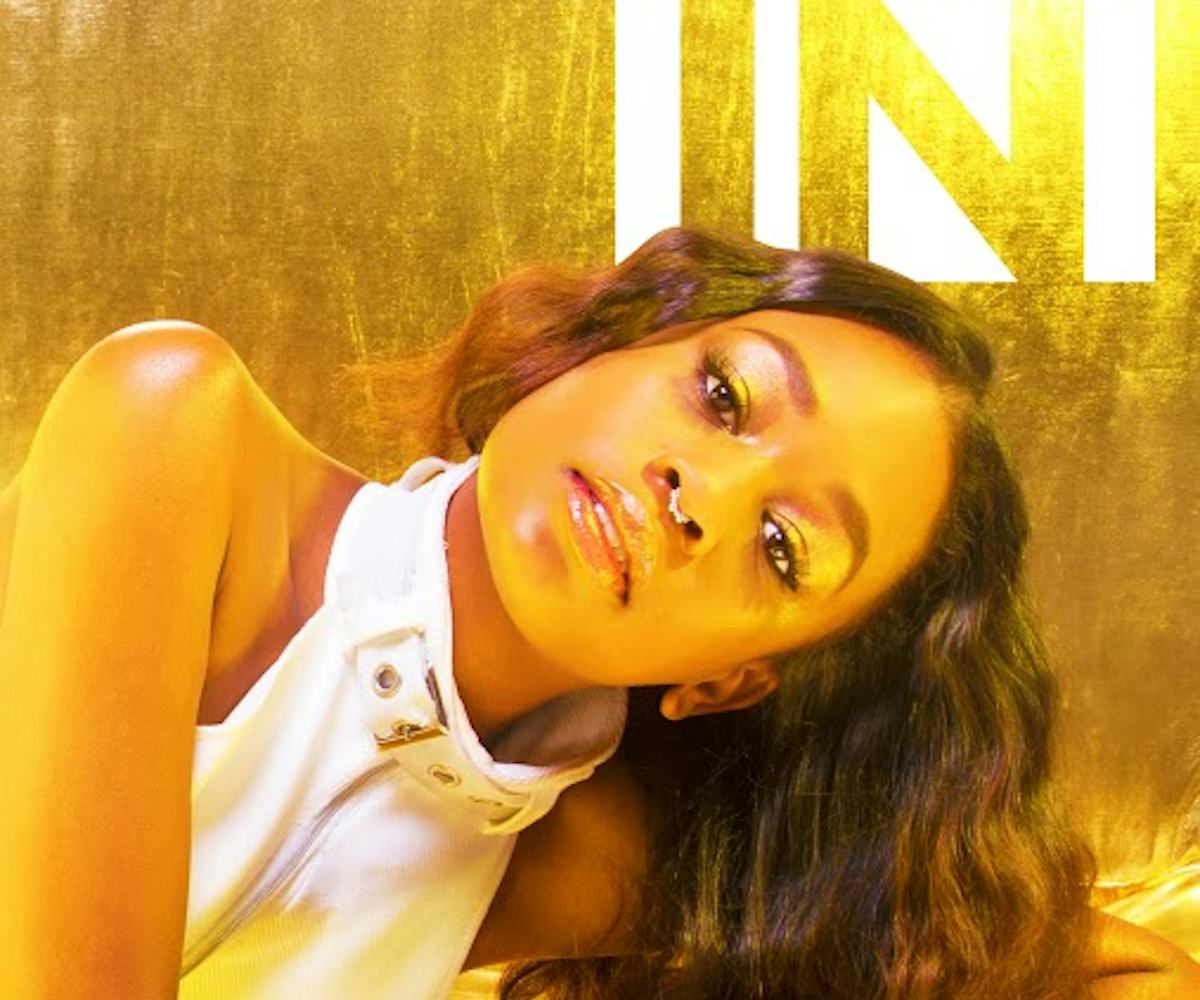 Photo by Anna Fearon
Abra Personifies The Ultimate Glow Up On The Cover Of The 'IN Mag'
A publication making its own rules
In the wonderful world of zines, it's important to find a unique way to stand out. Since 2013, The Isis Nicole Mag has managed to do that with vibrant covers featuring empowered women who are making their mark on contemporary culture.
The independent entertainment publication's name belongs to its founder, Isis Nicole. As the editor-in-chief of the publication, this creative visionary seeks to "celebrate those at the forefront of youth culture making positive, exciting, and beautiful changes in the worlds of fashion, music, and art." 
Last year (at a Glossier event, naturally), Nicole met Hannah Black, who would go on to become the creative director of IN Mag. Together, these women are unstoppable and inspire others to feel the same. "We hope to create an inviting and intimate editorial space, and to encourage others to DIY with their friends," says Black. 
Up-and-coming artist Abra glows on the latest cover of IN Mag. As a longtime fan of her music, Black has always had an interest in collaborating with the artist on some sort of creative project. Photographer Anna Fearon and stylist Hannah Grunden handled the shoot, which took place across the pond. 
"We're really excited and honored to have pulled off a cover shoot in London while Abra was on her first European tour," says Nicole. "Everyone had a good time, got positive feedback on the set experience, and a continued relationship after the shoot."
Pivot Gang, Marina Fini, Saba, Tanisha Pina, and Yuki Haze are also featured. This issue specifically revolves around the theme of "INFINITY," which Nicole describes as the following: 
To me, "INFINITY" is our way of tying the past, present, and future of IN Mag together. It's also our way of saying thank you for believing in us, thank you for your courage, your sacrifice, and your dedication. We're having lots of fun and recognizing our worth with the process of trial and error.
IN Mag's launch party for the fifth issue will be hosted at B4BEL4B in Oakland, California, on October 8. In Black's own words, "Don't wait for an invitation, you're already IN!"