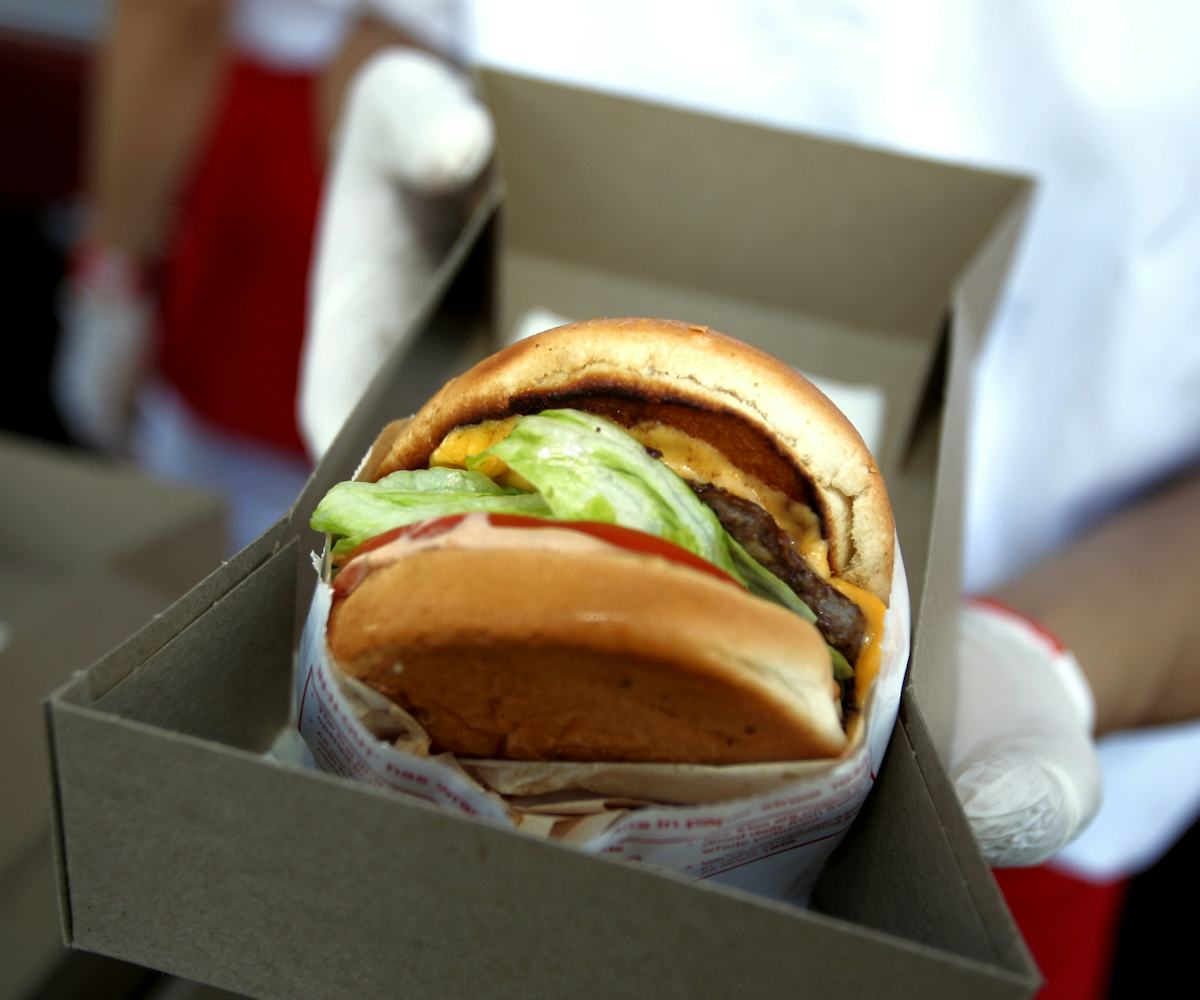 Photo by Tommaso Boddi/Getty Images for John Varvatos
Is In-N-Out Canceled?
Yes, according to California Democrats
The Golden State's new favorite burger chain might be Five Guys. On Wednesday, writer Gabe Schneider tweeted out a document that showed California's beloved burger joint, In-N-Out, donated to the GOP just last week. Now, California Democrats are threatening to boycott the fast food restaurant.
According to a public filing on the California Secretary of State's website, In-N-Out Burger donated $25,000 to the California Republican Party this week. And, according to LA Magazine, this is not the first time the corporation has done so. They noted that the corporation donated $30,000 annually to the California GOP in 2016 and 2017 for "general party expenses." 
Eric Bauman, chairman of the California Democratic Party, has voiced his support of the In-N-Out boycott, tweeting, "Let Trump and his cronies support these creeps—perhaps animal style!" Other Californians have followed suit, voicing their disdain for the company's contributions.
Though their donations seem exclusively right-wing, the company has also donated $50,000 to a PAC called Californians for Jobs and a Strong Economy this year, a group founded by centrist Democrat David Townsend.
This is reminiscent of the Chick-fil-A boycott of 2012, which happened after the company was discovered to have donated to anti-LGBT organizations.