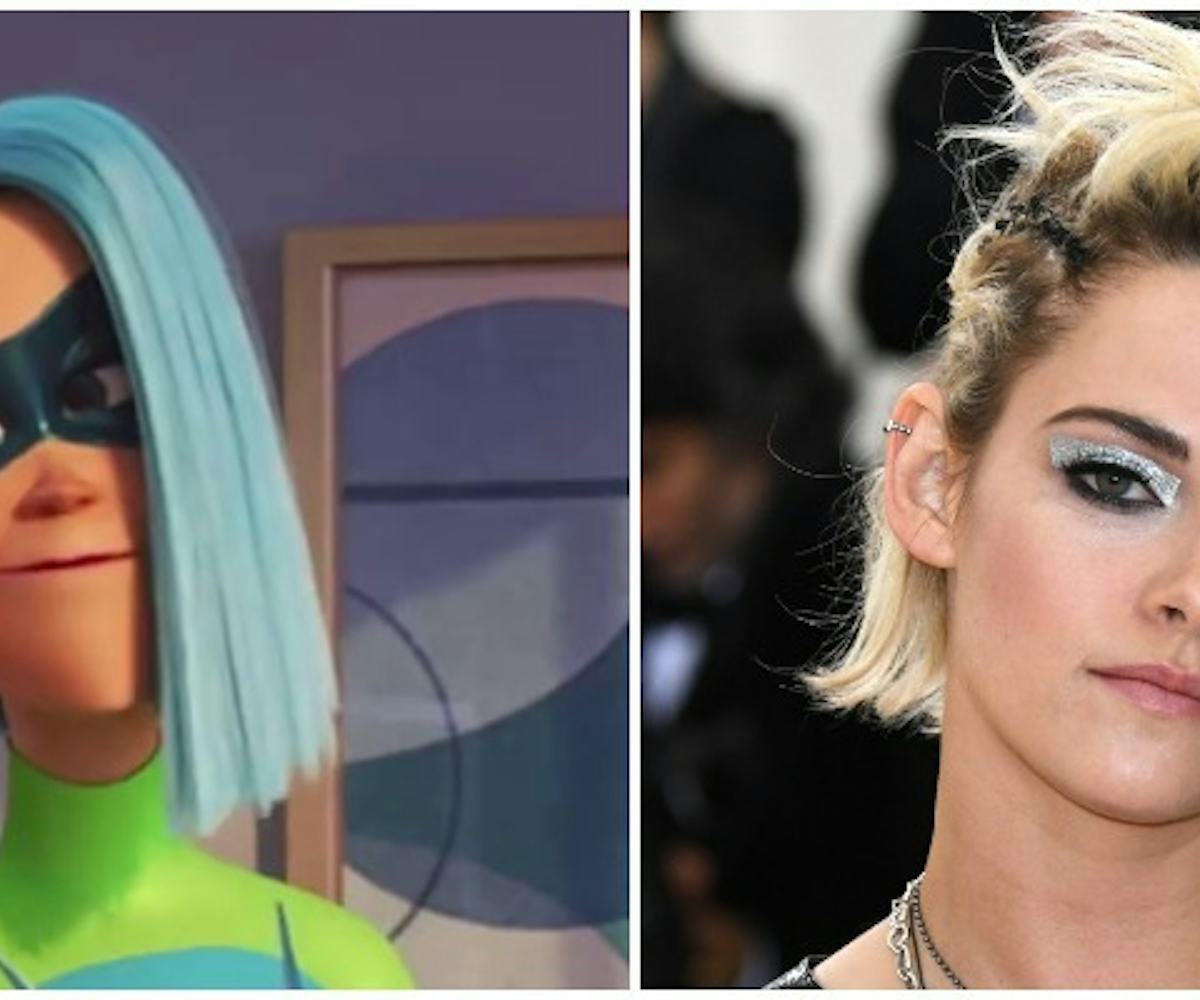 photos via Pixar Wiki; Larry Busacca/getty images
People Think This 'Incredibles' Superhero Is Kristen Stewart-Inspired
If you ever wanted to see Kristen Stewart play the role of a superhero, you may want to go see Incredibles 2 in theaters. The highly-anticipated sequel to the Pixar favorite has fans believing that a new superhero named Voyd was inspired by the actress. 
Various Twitter users, after seeing the film, took to the internet to express how Voyd, whose actual name is Karen, strongly mimics K-Stew's mannerisms.
Voyd, who is voiced by Sophia Bush, is a young Elastigirl stan who can create portals with her bare hands. She has asymmetrical, blue hair, a quirky smile, and often casts her eyes downward while speaking. When she finally meets Elastigirl, she can't contain her excitement and stutters as she vocalizes her admiration for her.
Though Indiewire's David Ehrlich says the film's director, Brad Bird, has yet to confirm whether Voyd was inspired by Stewart, the similarities, according to him, are "hard to un-see."
You can see a clip of Voyd and Elastigirl's adorable interaction, below, and be sure to catch Incredibles 2 in theaters now.