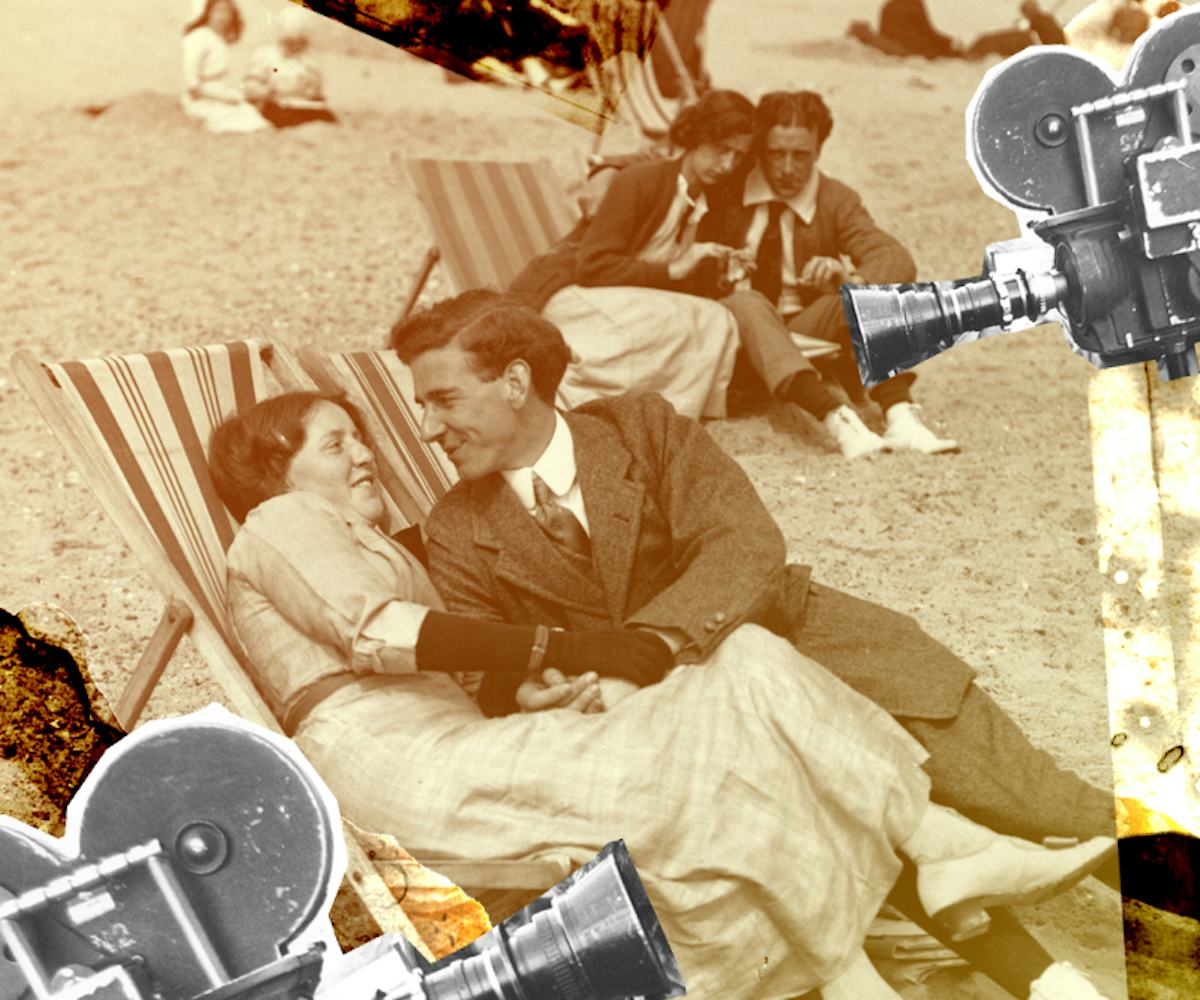 8 Indie Directors Recall Their Most Cinematic Summer Memories
Of the four seasons, it's summer that has been the biggest wellspring for movie magic. With its breathless flings, endless nights, and overall sense of escapism, filmmakers have been romanticizing the too-brief summer months forever. In fact, we all have. Everyone has those nostalgic summer recollections they replay again and again, like a classic movie in their head. So with that in mind, we asked the following eight independent filmmakers to share their own summer memories that feel pulled straight from a movie. 
Andrew Neel, director of GOAT (opens this September)
"I was probably about six years old. I lived on a farm in Vermont. I woke up at dawn because there was a noisy, wriggling family of baby birds in a nest outside my window. It was early June. I can remember the mist was still clinging to the dewy fields outside my window. I went downstairs to go to the bathroom. The house was cold and in the fireplace room I found my dog Pickles lying on the floor. His body looked ridged. I knelt and touched his neck. It was cold. I realized he was dead, and I put my head on his body and cried. My mother found me there and cried with me."
Ira Sachs, director of Little Men (opens August 9)
"It was the summer of 1978, and Grease had just opened in Memphis. My best friend, Joseph, and I—he was 12 and I was 13, just the ages of the two boys in Little Men—had walked to the neighborhood cinema to catch one of the first screenings. Afterwards, almost strangely giddy, we had walked the mile and a half back to his home, on the asphalt streets of our suburban neighborhood. When we got inside, I remember both of us being overtaken by a feeling of sadness and disappointment not to still be watching Grease. We were angry with ourselves that we had not just stayed in the cool indoors of that cinema, and watched that sexy, sexy movie one more time again."
Elizabeth Allen Rosenbaum, director of Careful What You Wish For (available now on VOD)
When I was 20 years old, I worked as a barmaid at this ancient, dark, musty London Tavern called The Griffin. It was adjacent to a big train station, and it wasn't the safest area. The regulars were music buskers who showed up the instant they'd saved enough for a pint—the rest were travelers, passing through for better or worse. All the staff there were fabulous characters, but there was a frequently wasted Scottish cook, Walter, who worked the kitchen a floor below me and would refuse to send my orders up the dumbwaiter until I'd listened to at least one dirty joke that he'd yell up the mini elevator shaft. He took his task to heart, striving to make each bit somehow relate topically to the meal he was sending up. Over the course of the evening, the jokes would become progressively harder to understand as his brogue thickened with Guinness. His most memorable one—made funnier because of his Scottish accent—was this:
"What do you call a hundred cows in a barn masturbating?" (Yelled, echoing from down below in the elevator shaft.) 
"Walter! What?!" I was forced to yell back.
"Beef stroke-en-off!"
And then, from the basement, the little platter started rising… and a steaming beef pie arrived for a hungry customer.
Justin Tipping, director of Kicks (opens September 9)
"One of my favorite summer memories was an all-out super soaker war between all of my siblings and cousins when we were kids on one of the hottest days of the summer. Teams and natural barricades started forming, old water balloons we found in the garage, even the Slip 'N Slide was out as a slippery trap, and at one point someone discovered a hose. I remember looking down from a deck onto the grass where everyone was dousing each other—streams of water crisscrossing, splashes, balloons exploding in slow motion mid-air. It felt like a baroque painting depicting some kind of child-like civil war where everyone was a victor, unaware we were all being drenched in future nostalgia."
Meera Menon, director of Equity (opens July 29) 
"My summers have always been tied to road trips, connecting with old friends and learning about myself by driving to new places, which is why they make for great set pieces in movies. Six summers ago, I drove up from California through the Pacific northwest with my dear friend Jon. We stopped for lunch near Mt. Shasta, a destination point you can see from hours away, a possibly active volcano 14,000 feet in the sky with a ring of clouds around it. We spent the afternoon shopping for crystals, wondering how long that ring of clouds had been there, and if it would ever erupt. Jon has since passed away, and I'll always be grateful for that afternoon and that mountain, all too aware of how big it was and how small we were."
Luke Meyer, director of Breaking a Monster (opens June 24)
"It's something that's happened several times. The demolition derby at the county fair when it's getting late. The sun gets low, and it's hazy from the kicked-up dirt and car exhaust. The hot day is ending, and the cars keep smashing into each other. Visually it's very quiet, but the sound of the roaring engines and the screaming crowd is deafening."
Laurie Kahn, director of Love Between the Covers, (available On Demand and Digital HD on July 12)
"I was on a trip with a celebrity romance author and 250 of her loyal fans, floating through the pristine Alaskan wilderness on a carnival cruise ship. Outside, the June light lingered till midnight. Magic hour seemed to last forever as we sailed past whales, walruses, icebergs, and snow-capped mountains. Inside the ship, however, the decor was exuberant and insistently colorful, like a theme park gone wild—with murals and statues of Bacchus, wooden soldiers, furtive lovers, the Mad Hatter, and the Queen of Hearts. It was surreal."
Eric Weinrib, director of Roseanne for President (opens July 1)
"It was July 4, 2001. I was on a Greyhound bus from New York City to Aspen, Colorado, for a meeting with Hunter S. Thompson. 46 hours into the ride, after a picturesque sunset over the Rockies, we rounded a mountain, and Aspen Valley became visible in the darkness. The whole town was lit up with fireworks and lights as cocaine-fueled, rich, white families celebrated the birth of this great nation. I got some dinner at the Red Onion and met some hippies who let me crash at their place. Eventually, I ended up practically naked in Hunter's kitchen where he sat in his bathrobe eating minestrone soup, threatening me to never tell a soul what a sweetheart he was. His wife, Anita, fed the peacocks with popcorn. I had some too. It was the only thing I ate that day."