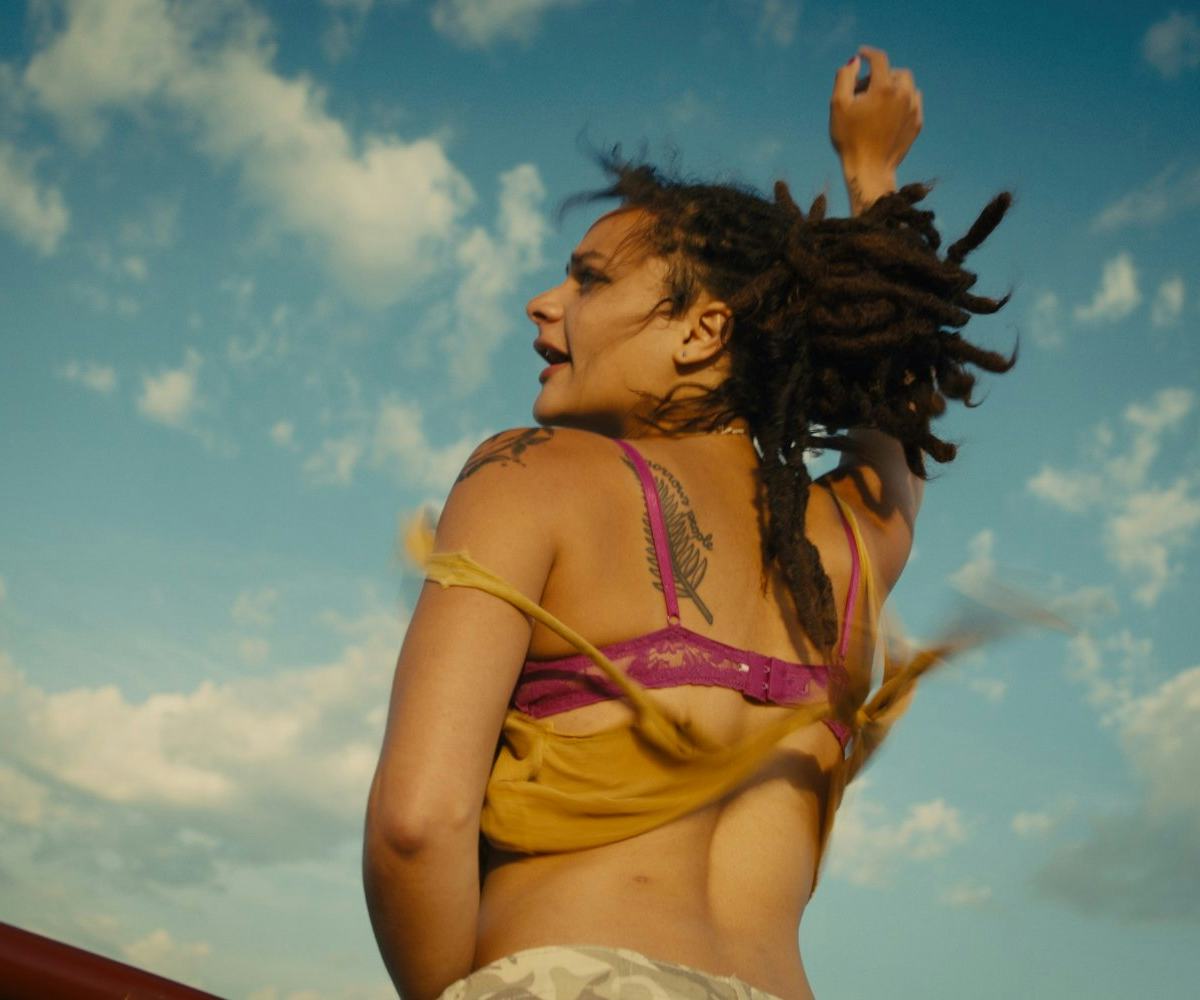 Photo courtesy of A24
5 Indie Movies That Would Make Great TV Shows
Inspired by Netflix's 'Dear White People'
In 2014, a small independent movie called Dear White People broke out of the festival circuit to become an arthouse hit and a topic of conversation among people who engage with culture. The story followed four black students at an Ivy League college and came at a time when conversations around race in America—with the rise of the Black Lives Matter movement happening the same year—were as prevalent and prescient as ever. Now, three years later, Netflix is reviving the movie as a series featuring mostly new characters and cast members, but retaining the movie's essential spirit. It's definitely not the first time a movie has been turned into a TV show, but we're hard-pressed to think of an example of when another movie as small and independent as Dear White People got the TV treatment. So now that we know it's possible, here are five other recent indie hits that we'd love to see brought back as shows, in all their binge-able glory.
American Honey
Some people argued that Andrea Arnold's tie-dyed road trip odyssey was too long at 162 minutes, but it left us wanting more. A sprawling cast of non-actors (including the movie's emotional heart Star, played by breakout Sasha Lane), with the help of old pros Shia Labeouf and Riley Keough, helped bring to vivid life this story of a crew of misfits that traveled the country selling faulty magazine subscriptions as a way to get by, using their profits to fund a hedonistic lifestyle. The movie itself was structurally and narratively loose, so we'd love to see this world recreated with a strong narrative drive pulling it forward, similar to how the Starz network's The Girlfriend Experience took Steven Soderbergh's meandering, experimental movie and transformed it into a nail-biting corporate thriller.
Nightcrawler
With Leo Bloom, Jake Gyllenhaal memorably crafted one of the creepiest and most compelling characters in recent movie memory. It's hard imagining Bloom—who slithered his way into the underbelly of L.A. media as a freelance cameraman searching for the next scene of the crime—played by anyone else. That's why we'd suggest recasting the character completely; as essential as Bloom and his twitchy assistant Rick were to this story (we see you, Riz Ahmed), the real star of the show is Los Angeles after dark and the nocturnal animals that devour each other once the sun goes down.
A Girl Walks Home Alone at Night
It says a lot about the time we're living in that a black-and-white television show set in a fictional Iranian town called Bad City, about a lonely young woman who is also a vampire, would not be outside the realm of possibility. Ana Lily Amirpour's very stylish "vampire Western" oozes atmosphere and spooky vibes, as the nameless girl of its title, Sheila Vand, in her cape-like black chador, stalks the streets at night and uses her thirst for blood to avenge wrongdoings. It's material that's ripe for the TV treatment, a kind of feminist (and way more empowering) Dexter. 
Short Term 12
Hospitals. Law firms. Police precincts. High schools. These are the default settings for many TV shows, and, frankly, it's getting pretty boring. Short Term 12, Destin Daniel Cretton's subtle masterpiece about the employees and inhabitants of a home for at-risk teens, felt fresh in part because it gave us a glimpse into a world that felt very unrepresented. And given his tiny budget and 97-minute runtime, Cretton barely scratched the surface of his characters' psyches and the complex circumstances that landed them where they were. As a series, the possibilities feel limitless.
Drive
Before you hit "unsubscribe," obviously we would never consider bringing back Ryan Gosling's eternal getaway driver for a TV series. That character and his jacket are perfect and frozen in time (or stuck in gridlock). Our approach to bringing Nicolas Winding Refn's seminal chase movie to the small screen would be similar to the magic trick that Noah Hawley pulled off in adapting the Coen brothers' similarly eternal (and literally frozen in time) Fargo. Hawley eschewed bringing back characters—an easy decision since most of them were dead—and instead used Fargo's Minnesotan not-so-nice world as its foundational blueprint. The characters and story are different, but the overall feeling is the same. Similarly, a Drive TV show would take Los Angeles—as stylized by Refn and soundtracked by Kavinsky—as its starting point, and then it's off to the races.