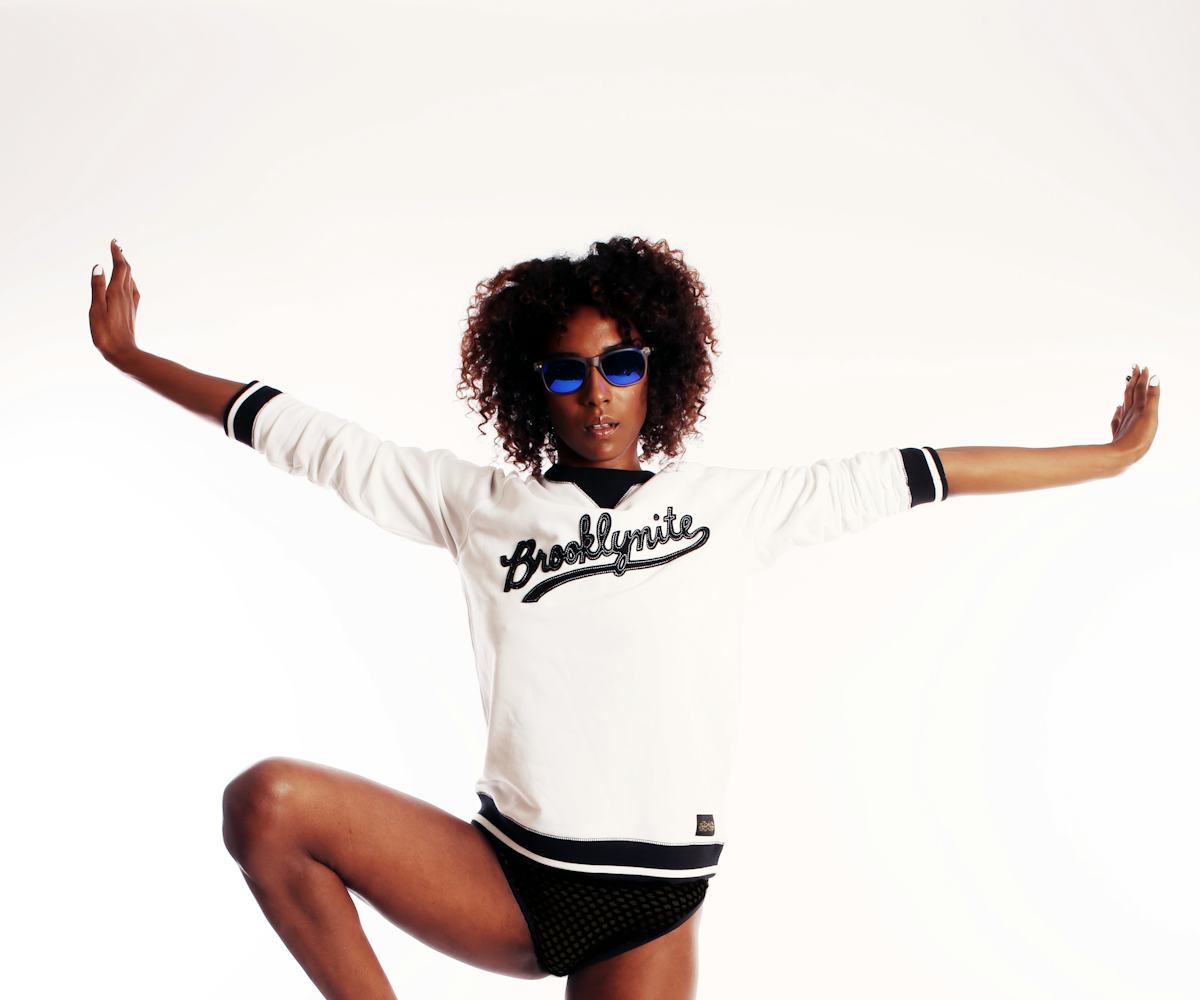 all photos courtesy of puma
the insider: sophia chang x puma
over the brooklyn bridge.
There's no doubt that these days that a Brooklyn stamp of approval can help a brand tap into their cool alter ego. Even though they didn't need to, it still makes sense then that Puma, a longtime staple streetwear label, found its ticket to travel across the bridge with New York born-and-raised illustrator Sophia Chang. Although Chang herself is from Queens, she, too, realizes the global marketability of Brooklyn. For her new "Brooklynite" collection for Puma, she designed watercolor-style bomber jackets and ombre-style pastel sneakers sketched atop images of the Brooklyn bridge. With references to old New York, there's no doubt that both natives and New York dreamers will take pride in wearing.
We interviewed Sophia Chang to find more about her first-ever collection.
So this is your first collection with Puma. What kinds of techniques did you use when you were thinking about designing?
My training is in illustration and design, so working with fashion was a new platform for me to work on...kind of like a blank canvas. Getting to work with Puma was a great opportunity. 
Where do you see the intersection between your artwork and the shoes?
The entire collection is men and women apparel and footwear. I've been a big fan of streetwear and the streetwear lifestyle--the music, the art, and the clothes that are associated with it. It was really just an opportunity for me to translate my own creative vision, my own interests, and combine my background in art. Of course, its not like I knew exactly what I was doing. There's no pure equation. I just mixed up my interests and background in a pot and this is kind of what came out of it.
Is there any special details or technology you used with the shoes?
I wouldn't say technology.  But for me, personally, I'm born and raised in New York. I work out at the gym, then meet friends for dinner, and then, you know meet clients in the day. I have to pick my outfit around what's going on, that's kind of just the New York lifestyle. I've also been really been inspired by fitness lately. So with the fabrics we've introduced, they're kind of uncommon with a lifestyle collection such as neoprene and mesh and they're even also reflective. If you take a photo in the dark, they'll reflect! These are all materials that are usually seen in sportswear material but in recent years we've seen materials like that on the catwalk.
Who is your ideal costumer for the shoes?
We're offering something to an audience that has a taste in fashion but also a typical Puma costumer as well. The wedge sneaker can be for the trendy girl but she can also wear ones that match her boyfriend and maybe their moms can pick up a pair of low tops as well. 
I know that you're from Queens. This is the Brooklynite collection though. What was the inspiration behind that?
I'm born and raised in Queens and I still live there. Puma had approached me with this concept of Brooklyn. I was thinking that Brooklyn is such a marketable term. If you leave New York, it's a name that everyone still knows. In Japan's touristy sites Brooklyn even has its own merchandise. Globally, people have such a perception of Brooklyn especially thanks to the Nets and Jay-Z. With all the stuff that's coming out of here—small business, even the "hipster" movement—all of that's inspiring something amazing for people all over the world and I want to keep in mind that Puma is a global brand. It's done really, really well. I was just talking to the security guard here before he knew I was the designer and he was saying that whoever did this really knows what they're talking about because there are references in the pieces like King's County which is what Brooklyn was originally called. There's also a term, "Believe the Hype" which has been used over and over again and its actually a sign that you can see on the BQE when you're leaving Queens and entering Brooklyn—literally a green government sign that says "Believe the Hype." There's a lot of really fun references that native New Yorkers really take note of and people who aren't can still take value in.
The collection is now available at select Puma stockists.