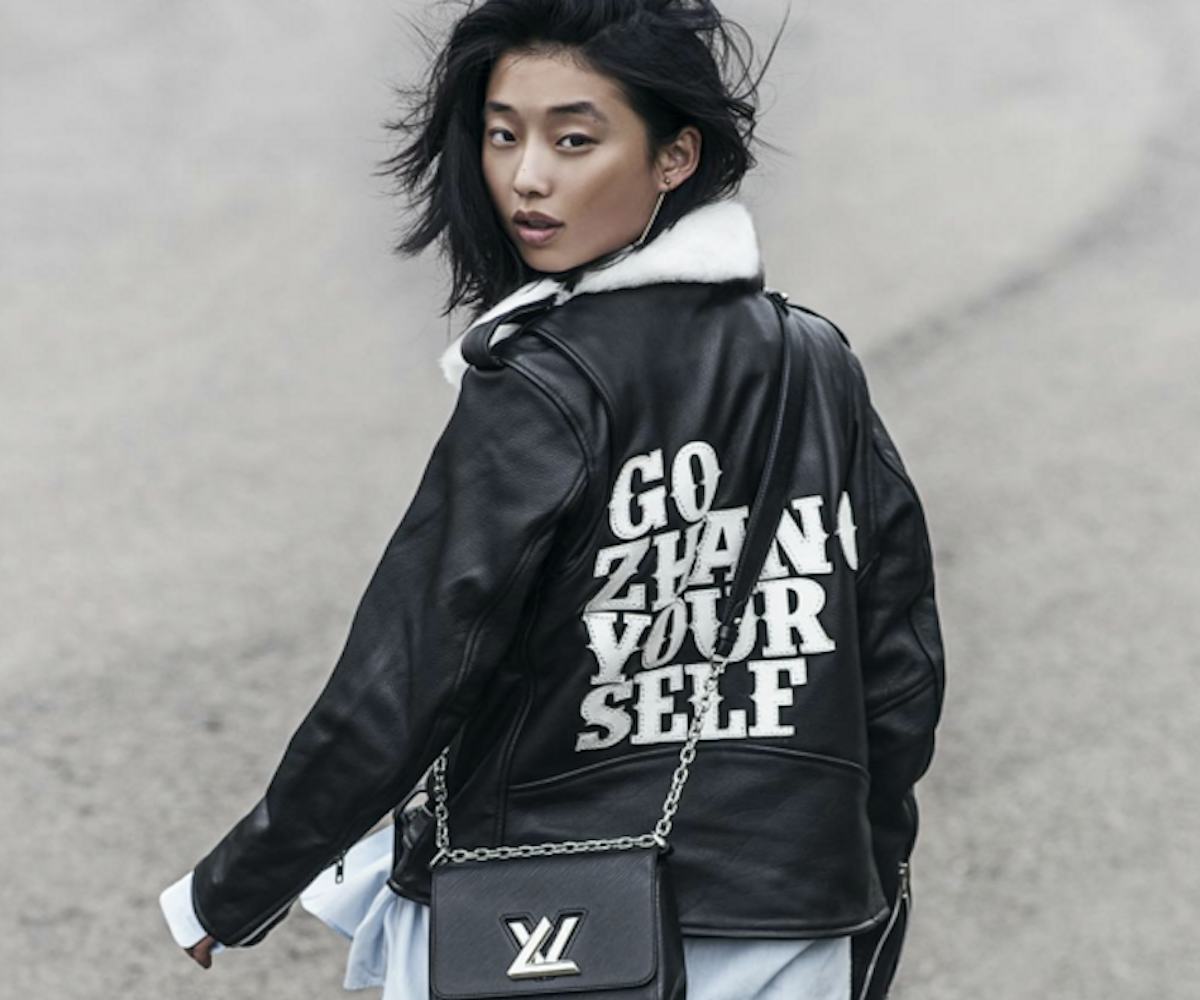 Photo courtesy of @margaret__zhang/Instagram.
Insta Files: Who To Follow During NYFW
New York Fashion Week used to be recognized for its ultimate exclusivity. If you weren't a buyer, journalist, celebrity or the designer behind the show itself, you simply could not enter and had no way of being in-the-know. Thanks to the technology and smartphones of today, Fashion Week is now accessible to all.
Some designers choose to live stream their shows, while we have the ability to click-through collections in full online within hours—sometimes even instantly—after a show takes place. However, this doesn't always give us the opportunity to see what happens behind-the-scenes, whether front-of-house or backstage, or even on the street. We'd like to take this time to thank the Instagram gods for providing a medium through which us mere mortals can experience what goes on behind the most fashionable of closed doors. From fashion bloggers to NYLON editors, the photographic possibilities are endless.
Click through the gallery to see who you should be paying attention to if you're craving a peek into New York Fashion Week.
@ms__fitzNYLON's Digital Production Manager Claire Fitzsimmons is all about bold moves when it comes to her individualistic style, and this translates into how she documents her fun Fashion Week adventures.
@fashionista804Shoutout to Sophia Chang for our daily dose of hair inspiration! We'll be living vicariously through her Fashion Week posts (and vivid locks) until the end of time.
@jennaroseigneriIf the way NYLON's Digital Market Assistant Jenna Igneri effortlessly pulls of her multi-colored 'do is any testament to her Fashion Week coverage, then we want in.
@giuseppeinthistownInstead of capturing posed street style photos, photographer Giuseppe Santamaria prefers to snap shots of show-goers when they're least expecting it. How's that for #nofilter?
@marissaexplainsNYLON's Fashion Market Editor Marissa Smith not only documents her Fashion Week experiences regularly enough to satisfy our current instant gratification generation, but uses the cleverest of captions and emojis while doing so.
@margaret__zhangAussie blogger Margaret Zhang boasts many titles: photographer, consultant, writer, stylist, and law student. And yet, she still finds time to Instagram her Fashion Week escapades. What more could you ask for?
@yazzysjazzyAmid vibrant colors and hilarious captions, part of what makes following NYLON's Assistant Digital Editor Yasmeen Gharnit so fun is that she doesn't take herself too seriously. What's life—and fashion—if you can't poke fun at it?
@dont_bhaydenTo say that NYLON staff Writer Hayden Manders's Fashion Week 'grams are aesthetically pleasing is an understatement. Trust us.
@gabriellekornGabrielle Korn, our digital deputy editor, will most definitely be "in the know" when it comes to all things Fashion Week. Do yourself a favor and pay attention!
@joshuawoodsTo top off the list, we bring you Harlem-based photographer Joshua Woods. Seeing as he's been documenting Fashion Week around the world for the past three years, it's safe to say that it's his lens you want to be looking at it all through.