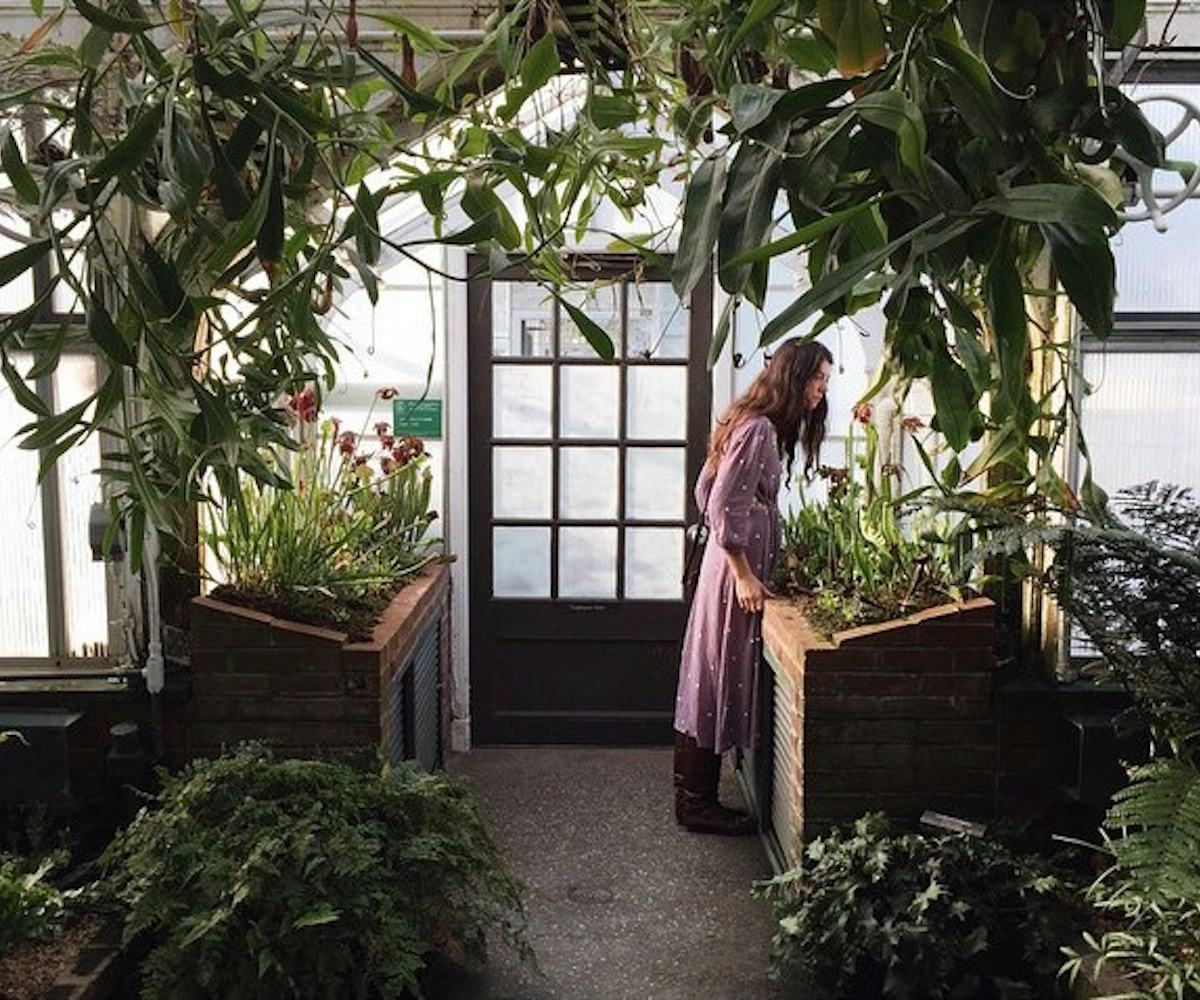 photo via @amy_merrick instagram
insta files friday: fantastic florists
As the sun comes out and trees start to grow back their leaves, we're left inspired to bring some more greenery into our homes—or at the very least, to our phone screens. Even if we only purchase the discount bouquets from our local bodega, following florists on Instagram has shown us just how entrancing floral arrangements can be.
Combining succulents with peonies and baby's breath with poppies, these florists know how unexpected pairings can result in the most magical of creations. And as they continually post photos of their awe-inspiring arrangements, we can only look on with wonder. It's safe to say that these 10 florists have a gift, and we just can't get enough. Flip through the gallery to see the colorful floral inspiration that's currently captivating us. 
Related Articles:
Insta Files Friday: Daring Graphic Designers
Insta Files Friday: Fab Female DJs
Insta Files Friday: Phenomenal Female Painters
Brooklyn-based florist Amy Merrick lives one beautifully styled life, so much so that she's created floral masterpieces for BHLDN, Ralph Lauren—and NYLON.
If you buy your produce from your local farmers' market, why should your flowers be any different? Field to Vase founder Christina Stembel is dedicated to sourcing blooms close to home.
Couple Darroch and Michael Putnam are the dream team when it comes to inspiring floral arrangements. The NYC-based duo has designed for Dior and Vogue.
Saipua is pretty much a whimsical Brooklyn daydream. The boutique sells gorgeous, farm-sourced flowers and handmade soups, and offers lessons on how to make your own beautiful bouquet.
Oregon-based floral design company Selva uses seasonal, organic flowers to make arrangements that are truly connected to nature for some bohemian flair.
Graphic designer-turned-florist Ingrid Carozzi makes her lush flower arrangements in recycled vases and vessels for a rustic touch.
Get ready for for some serious flower crown envy. Florist/illustrator/stylist Vanessa Schmidt's magical creations are what are dreams are made of.
Using miniature blooms and unexpected elements like succulents, Taylor Tomasi Hill makes floral arrangements like no other. 
No stranger to a pop of color, Kiana Underwood makes her arrangements stand out with plenty of bright, happy blossoms.
Yasmine Mei's bouquets combine classic elegance with unexpected, ethereal touches. These are the ultimate wedding accessory.