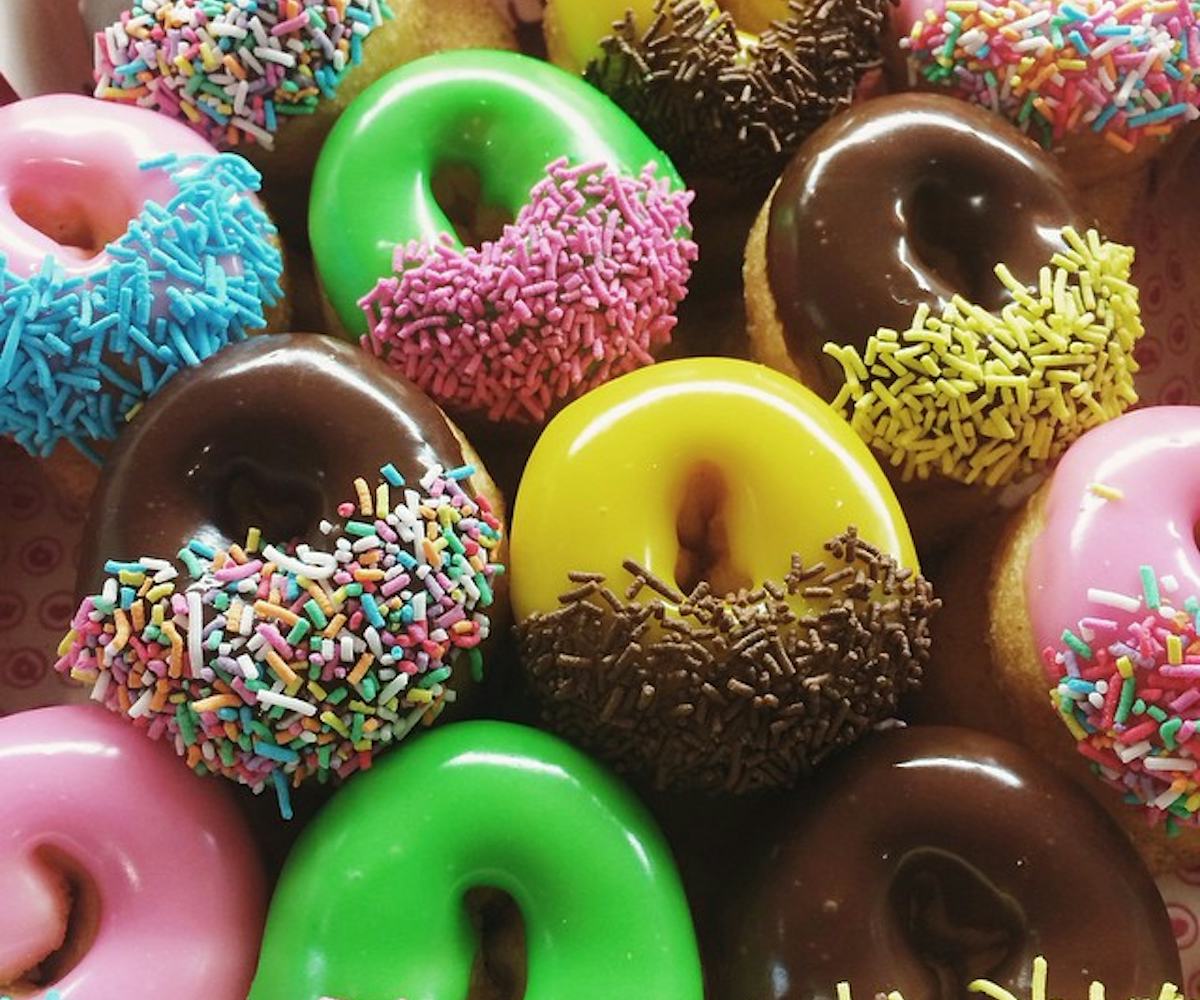 photo via @jengotch
insta files friday: totally cool business women
shop through a filtered window.
As much as I love snagging a bargain piece at H&M, or stocking up on staples from Zara, there's nothing quite like supporting independent brands and shops.
Thanks to Instagram, I've been able to find the coolest stores for everything from vintage dresses to hand-stitched leather accessories.
View the gallery to check out 11 shop owners who not only have the hottest store offerings, but also totally dominate the Instagram game.
Fair Warning: This could be rough on your wallet.
Anna Bond (@annariflebond)
The artist behind Rifle Paper Co. (AKA some seriously pretty office supplies) has a lovely Instagram, filled with sneak peeks of her designs and illustrations, plus rad snapshots from her travels.
Sarah Lorsung Tvrdik (@fashflood)
The co-founder of Omaha-based shop Hello Holiday shares behind-the-scenes lookbook photos and killer personal style snaps.
Brigette Muller (@hummusbirrrrrrrd)
When she's not blogging for Free People, this bohemian babe makes earth-y trinkets for her cool Etsy shop.
Jen Gotch (@jengotch)
You'll have one colorful affair while scrolling through the Instagram of Jen Gotch, founder and creative director of sugary sweet accessories brand Ban.do.
Ashley Brown Durland (@secretholidayco)
This crafty lady stitches simple affirmation banners that are perfect for any room inside your apartment.
Kelly Cloninger (@girlpartyshop)
When you've got an Etsy shop filled with the coolest illustrations (think pizza, middle fingers, and Cher Horowitz quotes), you've got to have a picture-perfect Instagram to match.
Solanah Hernandez (@solanah)
This pink-tressed vixen makes every day life look like a celebration. Oh, and the best part is, she can help you dress the part with her shop, Le Mew Vintage.
Olivia Mew (@oliviamew)
This snarky illustrator's photo captions are just as amazing as her recluse-friendly shop, Stay Home Club. Bonus: cat photos galore.
Sandi Falconer (@sandifalconer)
Uncover a well-crafted Instagram with some fine leather goods to match when you browse Sandi Falconer's feed.
Stefanie Hiebert (@ohsolovelystef) & Erin Thiessen (@ohsolovelyerin)
These retro-loving partners-in-crime curate the coolest vintage shop, Rhymes with Orange, in Winnepeg, Canada. If you're not a local, never fear, they also sell some goodies through the photo platform!
Anna Bond (@annariflebond)
Sarah Lorsung Tvrdik (@fashflood)
Brigette Muller (@hummusbirrrrrrrd) 
Jen Gotch (@jengotch)
Ashley Brown Durland (@secretholidayco)
Kelly Cloninger (@girlpartyshop)
Solanah Hernandez (@solanah)
Olivia Mew (@oliviamew)
Sandi Falconer (@sandifalconer)
Stefanie Hiebert (@ohsolovelystef) & Erin Thiessen (@ohsolovelyerin)