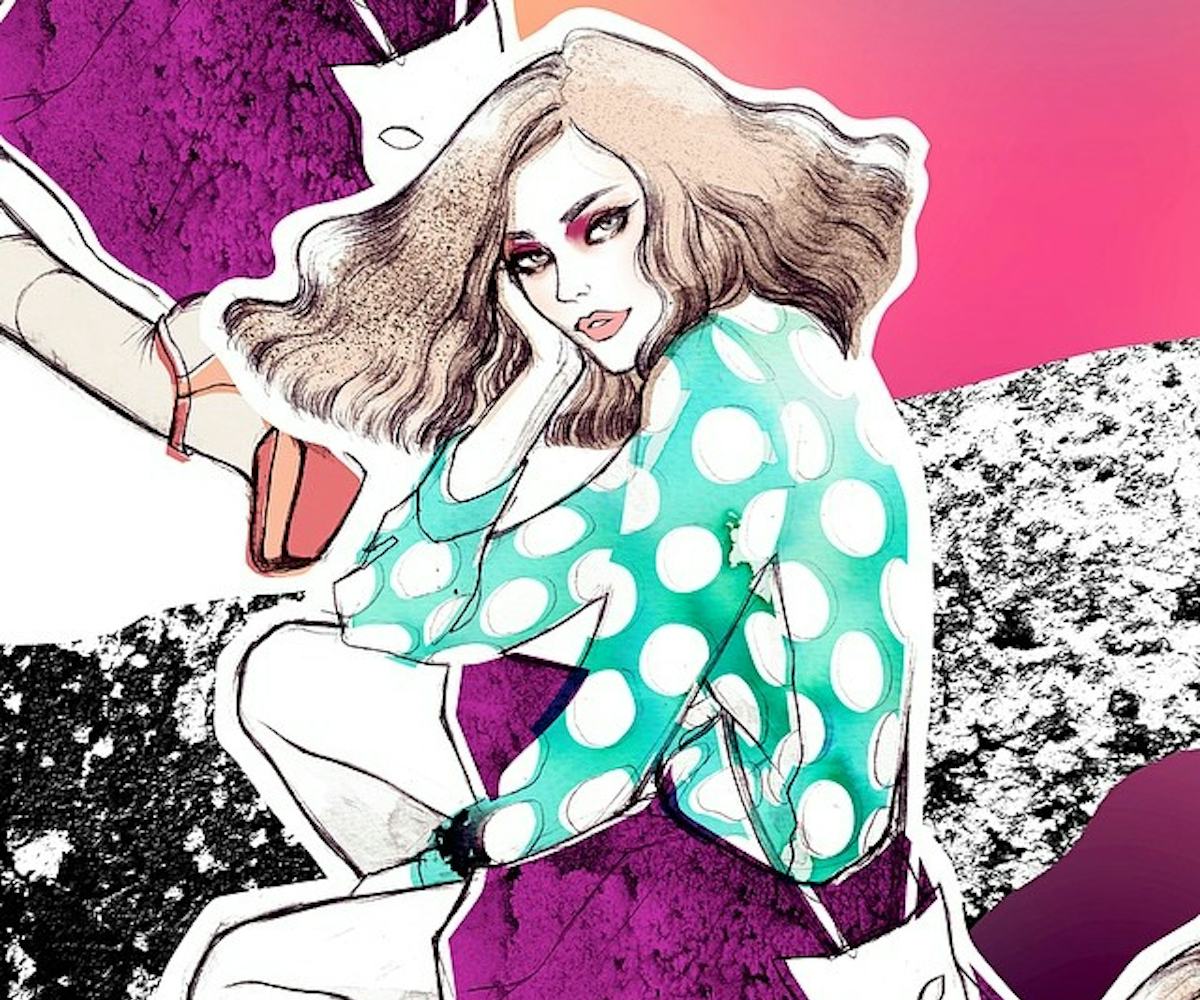 photo via @choleil on instagram
insta files friday: totally rad illustrators
Soleil Ignacio's illustrations feel more like the coolest version of a paper doll that you've ever seen rather than just a drawing (yes, they actually seem to come to life). And considering the fashion and beauty lover has created work for NYLON Singapore, you can trust that giving this Instagram a follow will definitely be worth it.
From watercolor dip-dyed hair to Kate Moss portraits to major outfit inspo à la Kiera Knightley (not to mention her insanely awesome Dior Cruise spread for NYLON's February '14 issue), British illustrator Natalie Lines draws—and posts—just about everything we need in our lives.
Ever since we chatted with her in April, Ilse Valfre has become one of our absolute fave illustrators-slash-role models. And that's not much of a surprise, seeing as her line of apparel, accessories, and stationary is not only super cool, but also a serious source of girl power.
If you've picked up an issue of NYLON Magazine at least once in your life, you've probably come seen the work of rad Norwegian illustrator Esra Røise in the pages of our beauty section (think our August mascara story), and you probably fell in love--we know we did.
It's true: totally awesome illustrator Esther Kim does love you. Why else would the NYLON US alum-slash-NYLON Japan blogger create such a seriously rad Instagram for you to follow with just one click?!
London-based Claire Scully's illustrations are pretty much exactly what we want plastered across the walls of our apartments as insnaely sweet wallpaper—take one look at her Instagram to see exactly what we mean.
If you're into major plant inspo (as patterns on your dresses, as birthday cards for your friends, and-slash-or as photos found in your Instagram feed, Stockholm-based artist Emma Lofstrom is the one to follow, seeing as she churns out dreamy floral-inspired illustrations on the reg.
You can expect any illustrator who works on pieces for Rookie Mag to imagine up super rad, super angsty art. But even better, is catching a glimpse inside the crazy, enviable life artists like Caitlin Hazell, thanks to Instagram. What else can you expect to get by following the awesome Brit? Some major selfie pro tips.
You've seen Khim's work gracing the pages of NYLON and we're guessing you want to see more of this epic Korean artist, right? (Duh!) Well, you have two options: snag this month's NYLON Korea issue, or follow @hyekhim on Instagram ASAP (although, we recommend doing both).
Danny Roberts has been drawing up his own versions of your favorite bloggers and celebs for years now. His illustrations are the stuff of your favorite story books (he's actually done kids' books, no joke), and with creations for lines like Forever 21 and Harajuku Lovers under his belt, you'll probably never want to miss a thing by this cool dude.