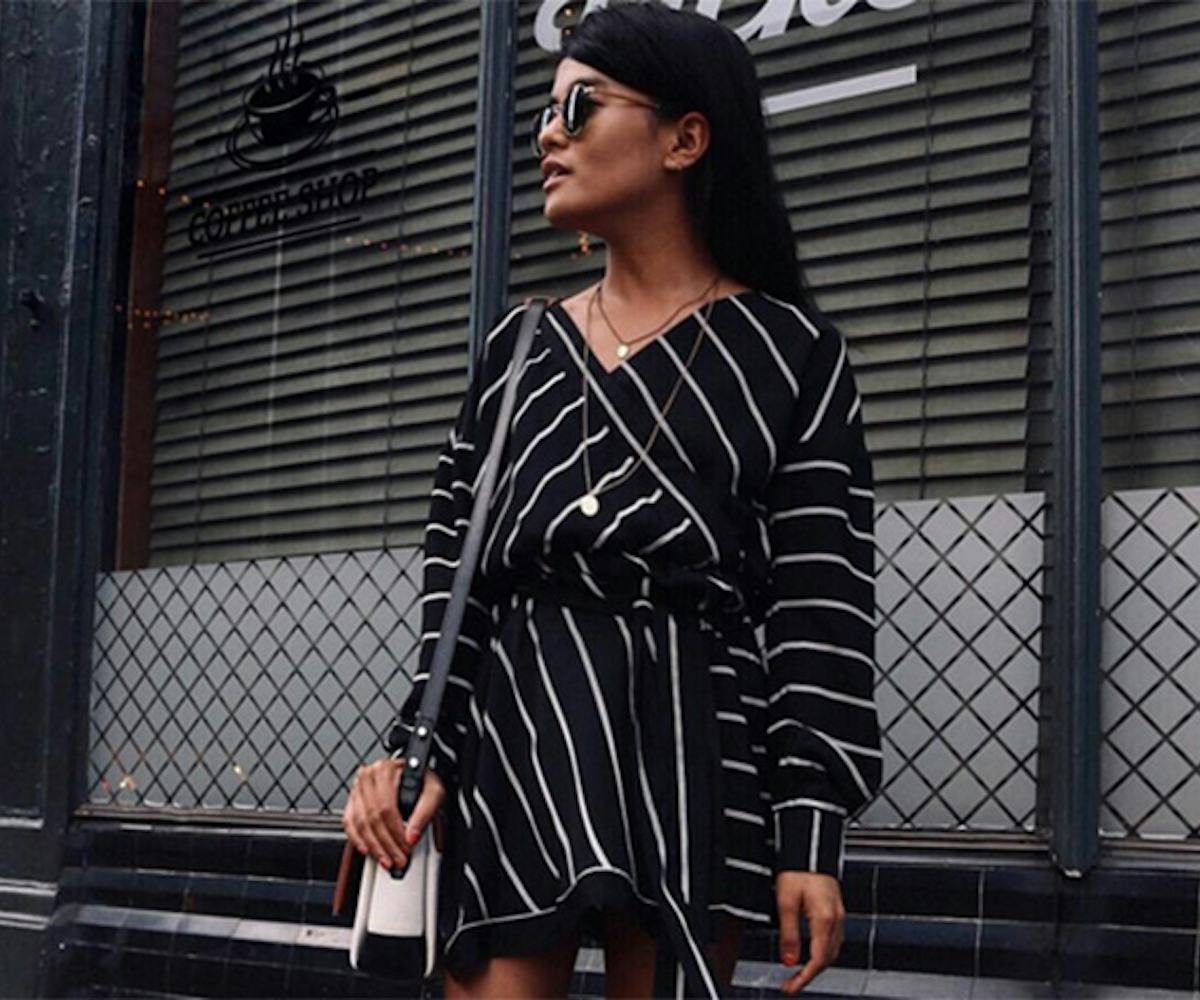 photo via @lusttforlife instagram
insta files friday: fashion bloggers to follow during nyfw
see nyfw through their lenses
New York Fashion Week has officially kicked off, and the city is flooded with some of the most fashionable, young personalities in the world. And though you do need an invite to be able to see what goes on on the runways, we (luckily) now have something called Instagram, where you can see everything front-row, simply through a photo. If you're itching to be in on the magic but don't have the means, follow these 10 fashion bloggers who will give you a beautifully filtered glimpse into the magic.
Click through to see who you should be following this Fashion Week.
Jeanne Grey's crisp, impeccable style makes her one of the top fashion bloggers to follow these days, and her sharp eye for fashion will undoubtedly translate into her photos this Fashion Week.
Stay updated on images of Christina Caradona's effortlessly tousled hair and polished street style as she navigates her way through the countless shows.
This trendy Aussie is not only a highly followed fashion blogger, but also a law student. And in-between juggling these incredibly demanding lives, Zhang will no doubt still show up to Fashion Week looking polished as ever.
Aleali's edgy, athleisure-done-right looks make her a NYFW street-style star to keep your eyes out for.
Olivia Lopez has a bomb feed, from photos of her super-stylish outfits to the exotic, beautiful locations she travels to. Lopez definitely has an eye for capturing the beautiful, and it would be silly to not follow her during one of the most glamorous events of the year. (Plus, girl knows how to rock Macy's Bar III collection like a bona-fide pro. Seriously; follow Macy's Bar III's Instagram for more proof.)
Nicolette Mason's feed is a burst of energy and color, and her hair gives us ultimate hair goals. Follow Mason for a fun and exciting look at the glamour behind NYFW.
Rachel Iwanyszyn's feed is a gorgeously filtered, Americana dream. Follow her for her dreamy take on New York Fashion Week.
Tamu McPherson is not only a blogger but also a photographer, so we know for a fact that her shots of the runways and presentations will be on point.
Rachel Nguyen's style is always effortlessly and comfortably chic. Get pumped to see the outfits she cooks up for Fashion Week.
She captioned this photo "Thinking of wearing this shirt to shoot Fashion Week." Yes, girl. Yes.