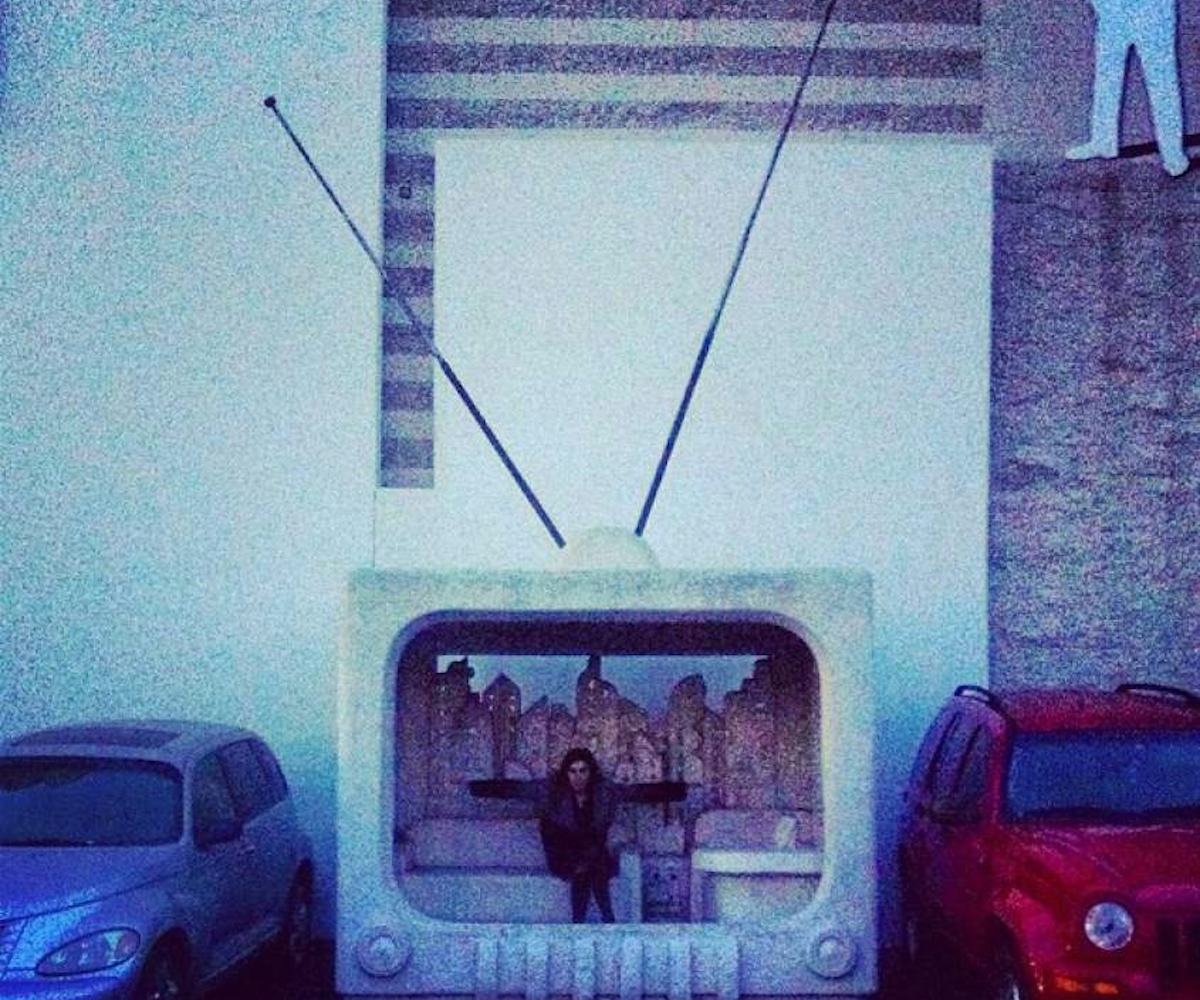 photo via @sarahadinasmith instagram
insta files friday: femme filmmakers
When it comes to filmmaking, women are wildly outnumbered. According to Women Make Movies, in 2013, only 16% of all film directors were female! That statistic sounds absurd to us—for reasons other than gender equality, like the fact that female directors gave us the wonders of iconic films like Cleo 5 to 7, Fast Times at Ridgemont High, Clueless, and even Wayne's World! Lady filmmakers clearly know what's up. It's time to support and fangirl over some of the coolest women working in film today. Check out their beyond inspiring Instagrams in our gallery (plus get some behind-the-scenes peaks at their latest projects!).
The Vegas-native director and writer is cool for a bunch of reasons: she posts super gorgeous quality photos, she herself is super gorgeous, and she's the genius behind a film we absolutely love, Electric Children. Keep an eye out in 2015; she's got a mysterious project in the works called Las Vegas, West.
Gillian Robespierre @gillianrobes
She's buddies with Jenny Slate. She directed Obvious Child. She's all about telling female-centric stories and operates under the assumption that the more embarrassing and sexually confusing the story, the better! We seriously love everything about Gillian Robespierre and her Instagram is no exception.
Ava is literally conquering the film world, one achievement at a time. She was already the first black woman to ever win Best Director at Sundance for her feature film Middle of Nowhere, and on Christmas day, she releases her highly anticipated film Selma, which chronicles the 1965 voting right marches led by Martin Luther King, Jr. It's amazing this woman has any time for sleep, let alone keep her Insta up to date with all kinds of behind-the-scenes photos.
You may remember Bell from her acting role in No Strings Attached with Natalie Portman and Ashton Kutcher. Sure, she played the most high-strung yet oddly lovable character imaginable, but IRL Bell is all kinds of put together and hilarious. Her Instagram is proof, with both beautiful photos of the actress/writer/director and hilarious commentary to accompany it (like a cup she's drinking labeled "straight vodka"...as she goes into her third trimester of pregnancy).
Sarah Adina Smith @sarahadinasmith
The Midnight Swim is a point-of-view film veiled with mystery and drama. The July 2014 release followed Sarah's visually stunning movies Goodbye World and The Sirens. They type of attention to detail portrayed in her films somehow even translates to her Insta, which is full of ethereal nature photographs and glimpses into her private world.
Desiree Akhavan @desimakesmovies
Best known for her debut film Appropriate Behavior, the crazy-funny story of a Persian-American bisexual woman living in Brooklyn and trying to get her life together after a serious break up. Talk about real. On working with a female-dominated crew on set: "In this story it was particularly important to flesh out the complexities of the female characters. These women are wounded, vulnerable and dangerous too. Sometimes I'd talk to the guys about a story point, and they wouldn't quite get where I was coming from."
The Egyptian-American documentary film director has a series of successful projects under her belt: Control Room, Startup.com, Pangea Day, and most recently, the documentary that earned her an Academy Award nomination, The Square. This Harvard grad is all about getting political, while still maintaining a unique aesthetic.
Aniello is the best friend who makes you laugh so hard you pee yourself in public. She's actually that funny. The proof? She was even a writer/director on Broad City! The goofy photos she has of Abbi on her instagram are evidence enough.
Jess Manafort is an American writer and director, known for her film Remember the Daze. What we love about her even more? She founded and curates the Instagram for The Mirror Cube, a collection of art recommended by artists. For the cool directors, by the cool directors!