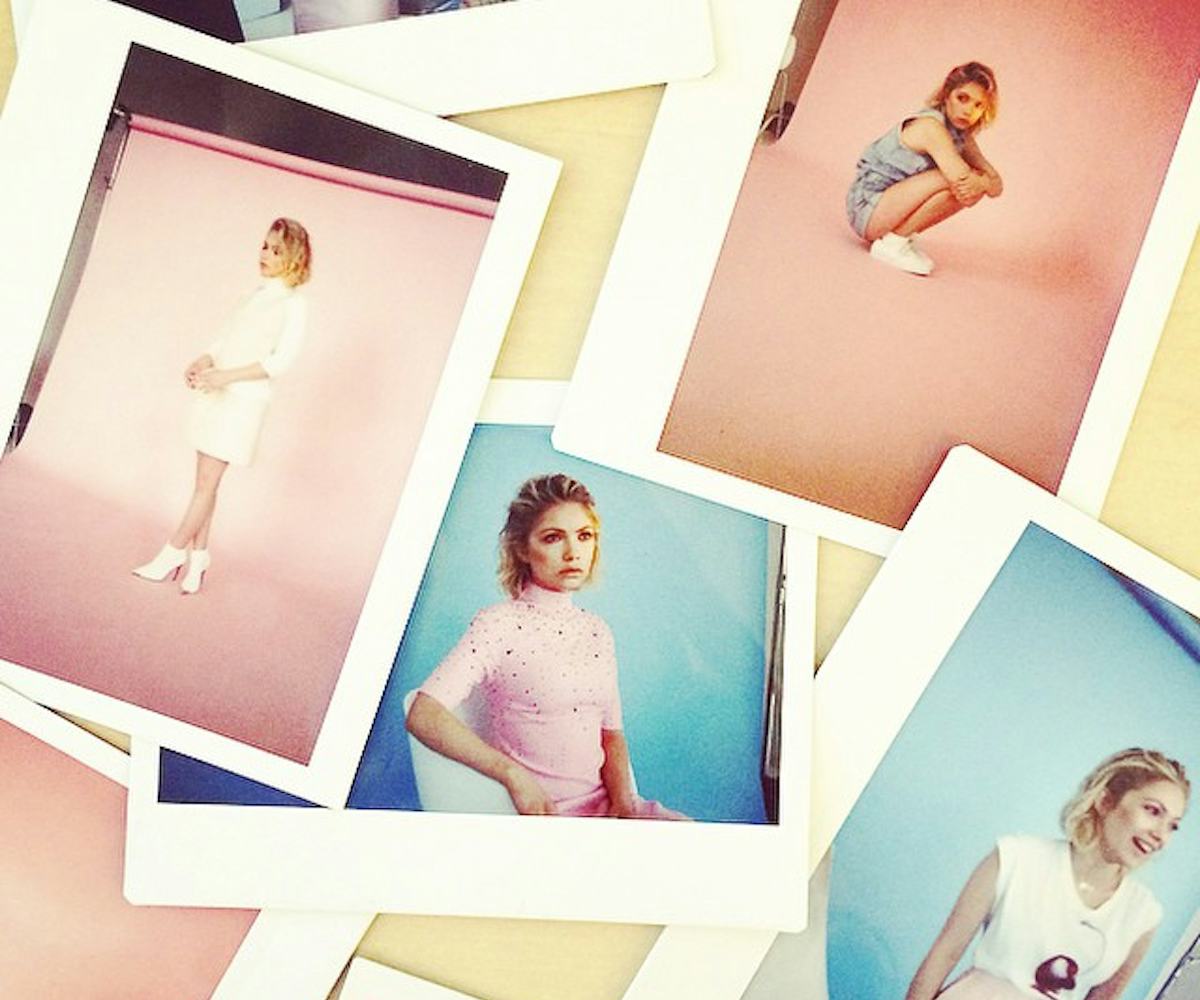 photo via @haleystark instagram
insta files friday: rad nylon editors
get to know the brains behind the mag.
We'd like to think we're your go-to destination for the newest bands, fantasty-fulfilling fashion, and all those rad beauty looks that you have been meaning to try. And that our website is the place you can find out about all the weird, amazing happenings on the internet—from that badass new superhero girl gang to Beyoncé's new Fifty Shades of Grey remixes. And while you may know some of our editors, we thought we'd formally introduce ourselves via our favorite social media platform, Instagram.
Click through the gallery to check out our Instagrams. Then follow us and drop a line introducing yourself!
@heymichellelee// Michelle Lee, Editor-in-Chief
Follow for: a look inside the life of an editor-in-chief, inspirational quotes, and lipstick-obsession pics
@kellyshami // Kelly Shami, Designer
Follow for: clean, minimalist pictures of dope sneakers and lots of shiny bling
@haleystark// Haley Stark, Art Director
Follow for: a look inside the brains of a NYLON Art Director's life and all the fun that goes along with it
@jadextaylor// Jade Taylor, Senior Beauty Editor
Follow for: trendy beauty products to try, behind-the-scenes beauty shots, and some 90's nostalgia
@marissaexplains// Marissa Smith, Associate Market Editor
Follow for: beautiful landscapes, original vintage family photos, some enviable runway pics, and tons of Disney and Coke
@yazzysjazzy// Yasmeen Gharnit, Digital Editorial Assistant
Follow for: New York City adventures, fashion week happenings, and celebrity cameos from the likes of Iggy Pop and Charli XCX
@xeniarollinson// Xenia Rollinson, Photo Editor
Follow for: wild road trips tinged with retro Instagram filters, dreamy polaroids, and awesome photography
@bethgarrabrant// Beth Garrabrant, Photo Director (and self-described 'slave 4 NYLON')
Follow for: Britney Spears pictures, Barbies, and the best of the '90s
@mickeyatnylon// Mickey Stanley, Senior Editor
Follow for: recollections of his daily work life
@preetmasingh// Preetma Singh, Market Director
Follow for: the green haired beauty's radical style looks and updates from her band, Vomitface
@gabriellekorn// Gabrielle Korn, Digital Senior Editor
Follow for: adorable pictures of her poodle, backstage beauty looks, and some more pictures of her dog (because who isn't addicted to taking pictures of doggies?)
@lizcatdog// Liz Riccardi, Digital Design Director
Follow for: food porn, her cat's cute poses, and dreamy filtered photos (fun fact: Liz runs the NYLON Instagram)
@busra_erkara// Busra Erkara, Senior Editor
Follow for: exquisite food layouts and witty snapshots
@leilabrillz// Leila Brillson, Digital Director
Follow for: nature photography and adorable animals pics
@lisa_mischianti// Lisa Mischianti, Senior Editor
Follow for: fun thrift shop finds like these cool buttons, some NYC lovin', and throwback NYLON covers
@melissagiannini// Melissa Giannini, Features Director
Follow for: wonderful photos of adventures around town
@benbarna// Ben Barna, Digital Senior Men's Editor
Follow for: silly faced selfies and odd NYC happenings
@kchelsi// Keryce Chelsi, Editorial Assistant
Follow for: cute family and friends pics