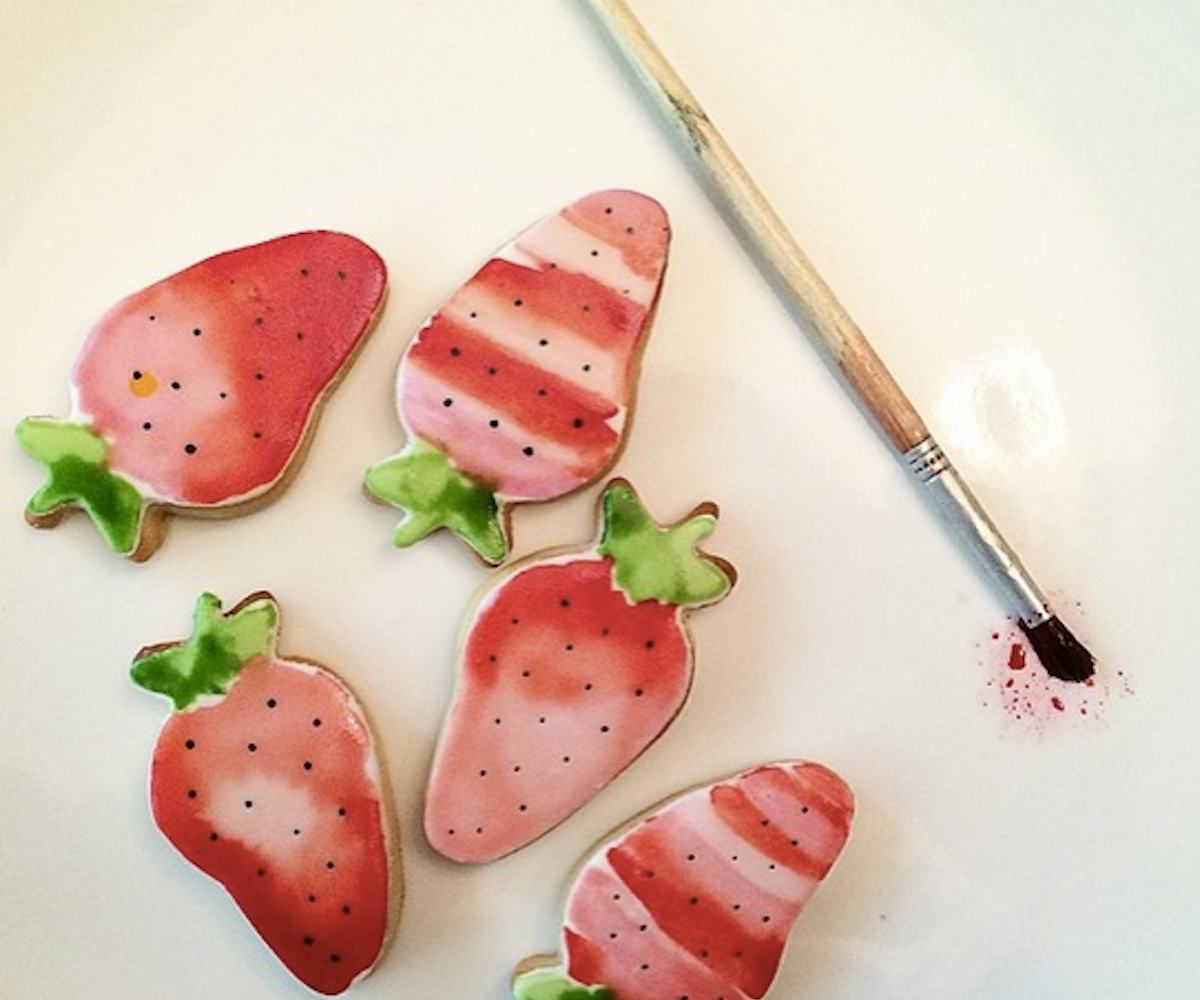 insta files friday: pastry chefs
Macaroons, croissants, cookies... Sorry, did you say something? It's just that sometimes the best distraction from the stress of life is a good, sugary dessert. And while it's not nearly as satisfying, most of the time we're content to feast our eyes on pictures of confectioneries (if we don't have immediate physical access to real ones, that is). That's why we make sure to follow our favorite pastry chefs on Instagram.
Some of these professional and self-taught masters use their Instagram accounts as an art gallery, while some use it solely recreationally. Drawing inspiration from children's books, color, design, fashion, and the like, these confections are sure to impress. Click through the gallery to see the ten best pastry chefs on Instagram.
As a chef at Lafayette, one of New York City's trendiest french bistros, Yee is a master when it comes to creative presentation—and it shows in her photos. Custom eclairs seem to be her specialty.
Zoe Nathan (@zoenathanloeb)Nathan, author of the cookbook Huckleberry: Stories, Secrets, and Recipes from Our Kitchen, works at the Santa Monica based Huckleberry Cafe. If you're itching to see if your green thumb extends to the kitchen, pick a delectable treat from her Instagram and give it a go.
Hedy Goldsmith (@hedygoldsmith)
This L.A.-based pastry master is also a cookbook author and Food Network contributor. Her profile simply exudes positivity.
Tiffany MacIsaac (@tiffmacisaac)
MacIsaac is the Picasso of pastry painting. From her cookies to her cakes, she's not afraid to whip out the paint brush and go wild. If you're looking for a colorful timeline reminiscent of your finger painting days, this is it.
Emily Lael Aumiller (@laelcakes)
Cake! Cake! Cake! It's your birthday. If you're a fan of vegan and gluten-free confections, Aumiller has you covered with intricate cakes and cookies. You'll be entranced by the elegance and complexity of her designs.
Sugar Flower Cake Shop (@sugarflowercakeshop)
Beauty in bloom. Working out of the L.A.-basedSugar Flower Cake Shop, Lea and Amy create unique special occasion and wedding cakes featuring realistic-looking flowers, all handmade from sugar.
Roos is a Swedish Pastry chef who runs Pastry Design, a bakery in Stockholm, Sweden. Let us just say that this guy knows his stuff and has a whopping 68K Instagram followers to prove it. 
Jennifer Shea (@trophycupcakes)
Shea's cupcakes are almost too pretty to eat. Though she's based in Seattle, she offers a Craftsy class for those looking to take advantage of her baking tips and tricks at home.
Many of the self-taught pastry chef's projects are uploaded to her blog and are simple enough to master at home. You'll also see a few enviable waffle and pancake pics on her feed in the AM.
Prawito draws her inspiration from fashion, children's books, and color. Her cakes are straight out of a fairy tale. Humpty Dumpty sat on a wall...or was it a cake?