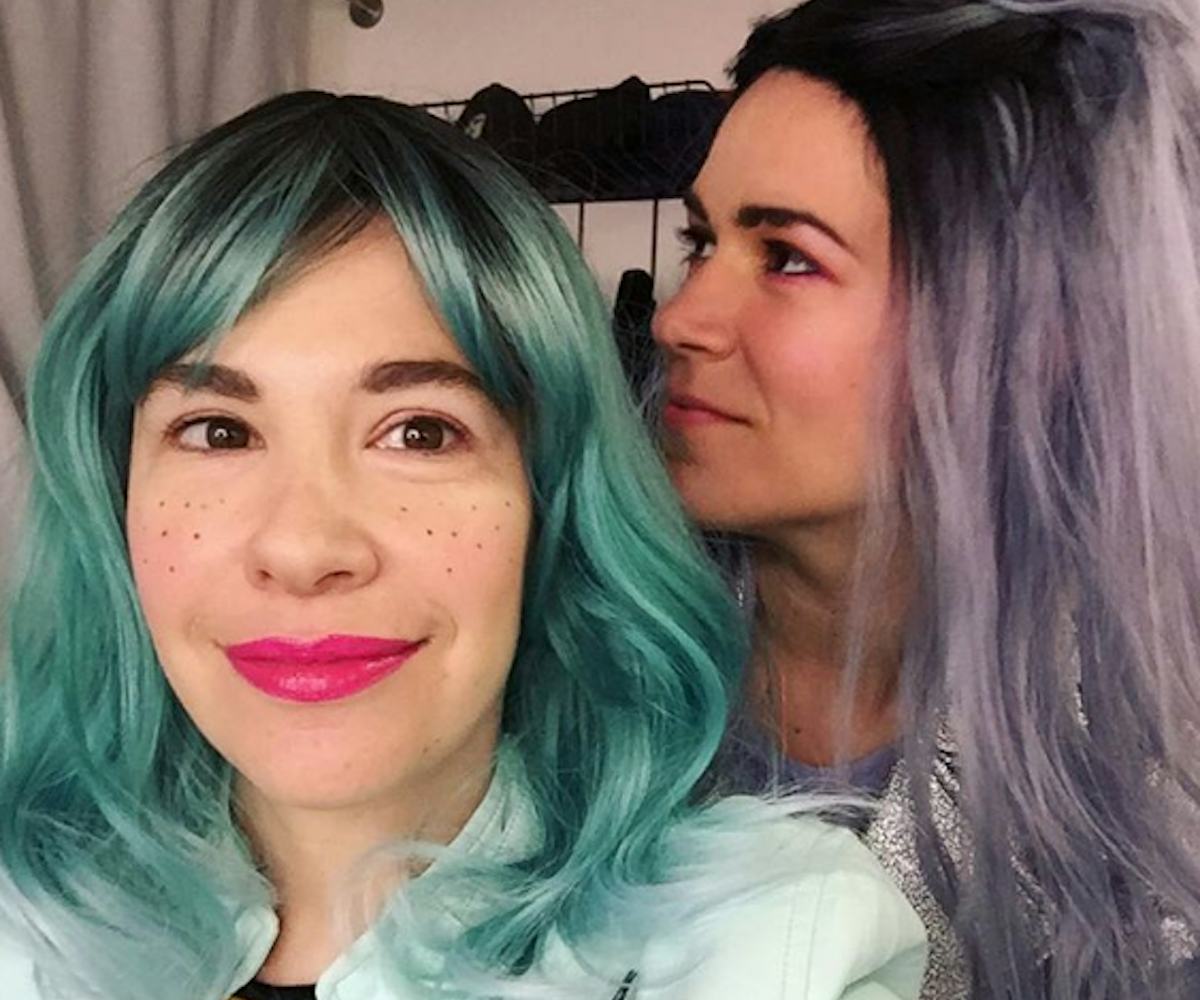 Instagram Has Led Some People To Believe That Carrie Brownstein And Abbi Jacobson Are Dating
Because social media never lies
Thanks to some social media sleuthing, a new couple alert has been put out over the airwaves recently. And that new couple? It's none other than Broad City's Abbi Jacobson and Carrie Brownstein of Sleater-Kinney and Portlandia.
We can't, of course, say congrats to the lucky couple, because we have literally no idea whether or not they're a couple. Judging by Autostraddle's No Filter column, in which celebrities' Instagram posts are dissected and then speculated upon, though, it appears like Jacobson and Brownstein might be more than just friends. Actually, no, scratch that: It seems like they might... be friends. Because everything that's supposed to be "romantic" about their 'grams is kind of totally normal? 
To wit: Jacobson wished Brownstein happy birthday. Which... seems like it could mean nothing! Or something! Or, like, literally anything.
While we understand the impulse to speculate wildly on romantic couplings because, like, what's the alternative? Reading more about Trump? Depressing! We also think that we should all keep in mind that this is just speculation, and Brownstein and Jacobson are just living their lives. Their awesome, dog-filled lives. And best of luck to them with that. There can feel like there's not enough good stuff in the world, but those two are certainly some of the best.