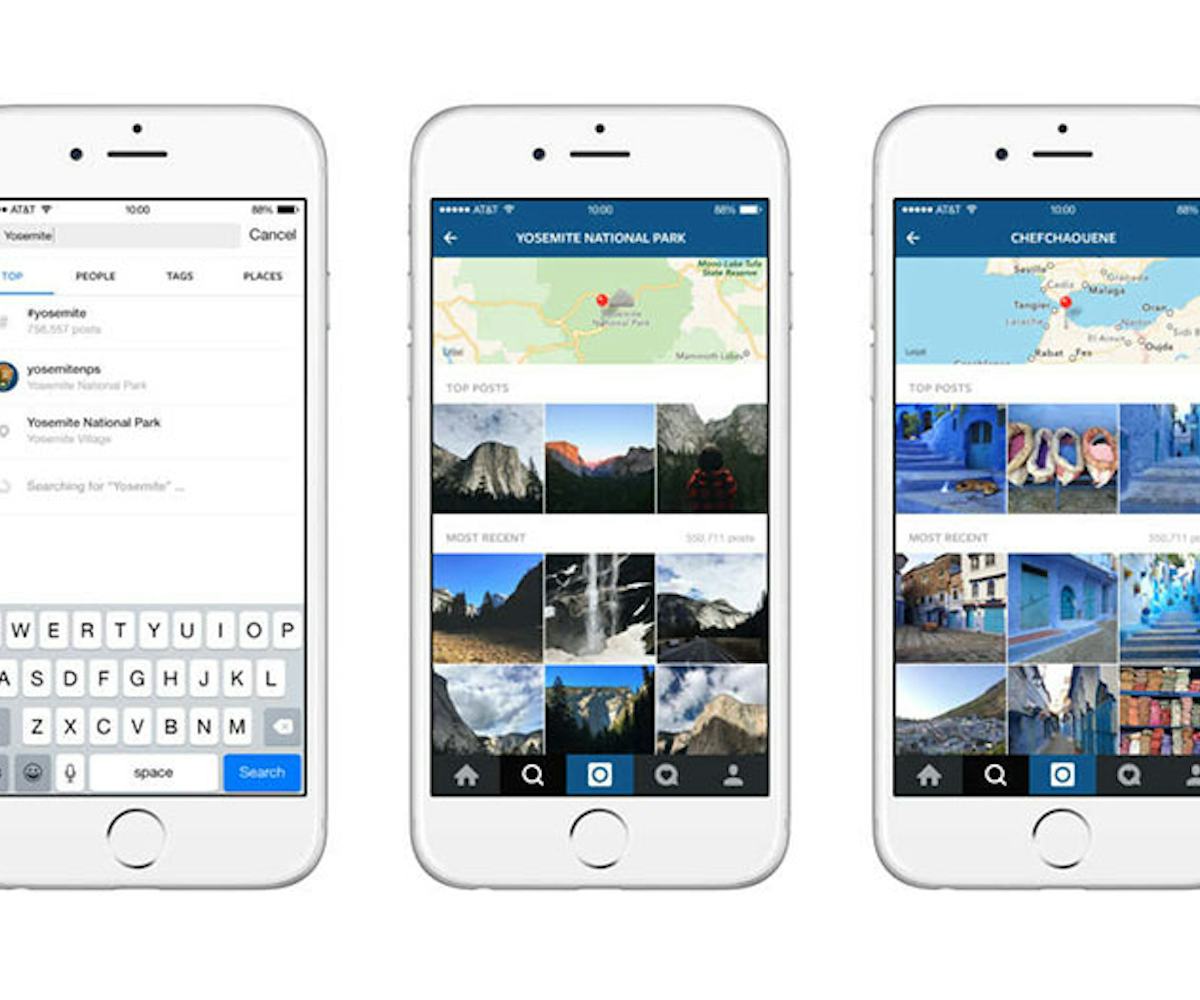 photo via instagram
instagram's update will make an explorer out of you
Over 70 million photos are uploaded to Instagram every day. That's a lot of photos, and no one has enough thumb power to flick and tap their way through them all. A new update to the photo-sharing platform will make it a little bit easier, though.
Instagram 7.0 debuts today on iOS and Android, and though no new editing practices are being introduced, the app's search capabilities are a-changing. A new search tool allows users to find photos taken in certain places and countries, all over the world. Users can discover the most recent photo uploaded in any city, place, or country. It's called "Places Search," a tool Instagram writes will allow "you to scout out your next vacation spot in the South Pacific, get a look inside that hot new restaurant, or experience your favorite music festival, even if you couldn't make it this year."
Also similar to Twitter, the app's updated its "Explore" engine to curate the platform's top-trending tags and places. Up-and-coming photographers will also be highlighted under the Explore tab, making it that much easier to discover new talent. Now, the world literally lives inside your pocket.
(via The Cut)