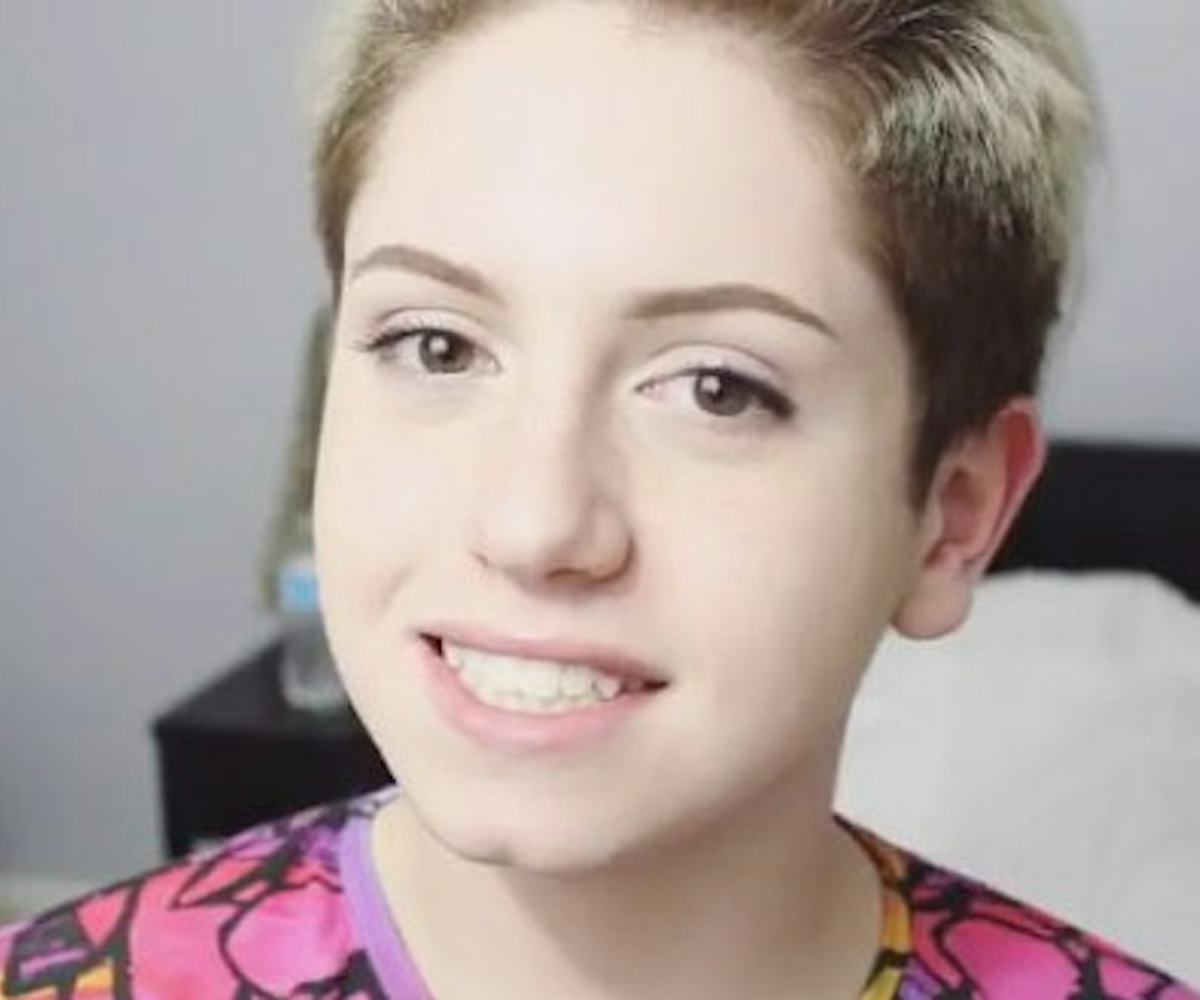 Instagram / jordvnhaus
Instagram Just Launched a Channel for LGBTQ Youth
"I'm an agender angel and I couldn't be more proud."
"Our stories are the most powerful weapon we have to combat ignorance," said the first openly bisexual college football player, Conner Mertens, in a video for Instagram's first LGBTQ channel, #VisibleMe. "So be strong, be bold, and most importantly, be youself." 
More members of the LGBTQ community shared similar sentiments on the channel, encouraging queer people everywhere to be confident, strong, and unapologetically themselves. The channel, which debuted on Instagram's Explore page today, was created in collaboration with Raymond Braun, who began the #VisibleMe photo and video series to share the stories of LGBTQ youth. 
"I created #VisibleMe with the goal of reflecting a spectrum of LGBTQ experiences," Braun told Teen Vogue. "The more times that young people tell our stories, the more we show that we have a lot of the same dreams, fears, and aspirations as everyone else." He hopes that the channel will encourage everyone to "celebrate diversity and embrace what makes them different," he said. "We all have that spark within us." 
The channel is already doing a great job at successfully showcasing a diverse group of people, including Leo Sheng, who said, "It's been really hard for me, as a Chinese trans man, to remember that I'm not alone and that I'm not the only one, which is easy to think when you don't see anyone like yourself. But we are here, we exist, and we are just as beautiful."
So far more than 25 users have shared videos on the channel, including viral video star Brenden Jordan, and influencer and "agender angel" thomasistrash.