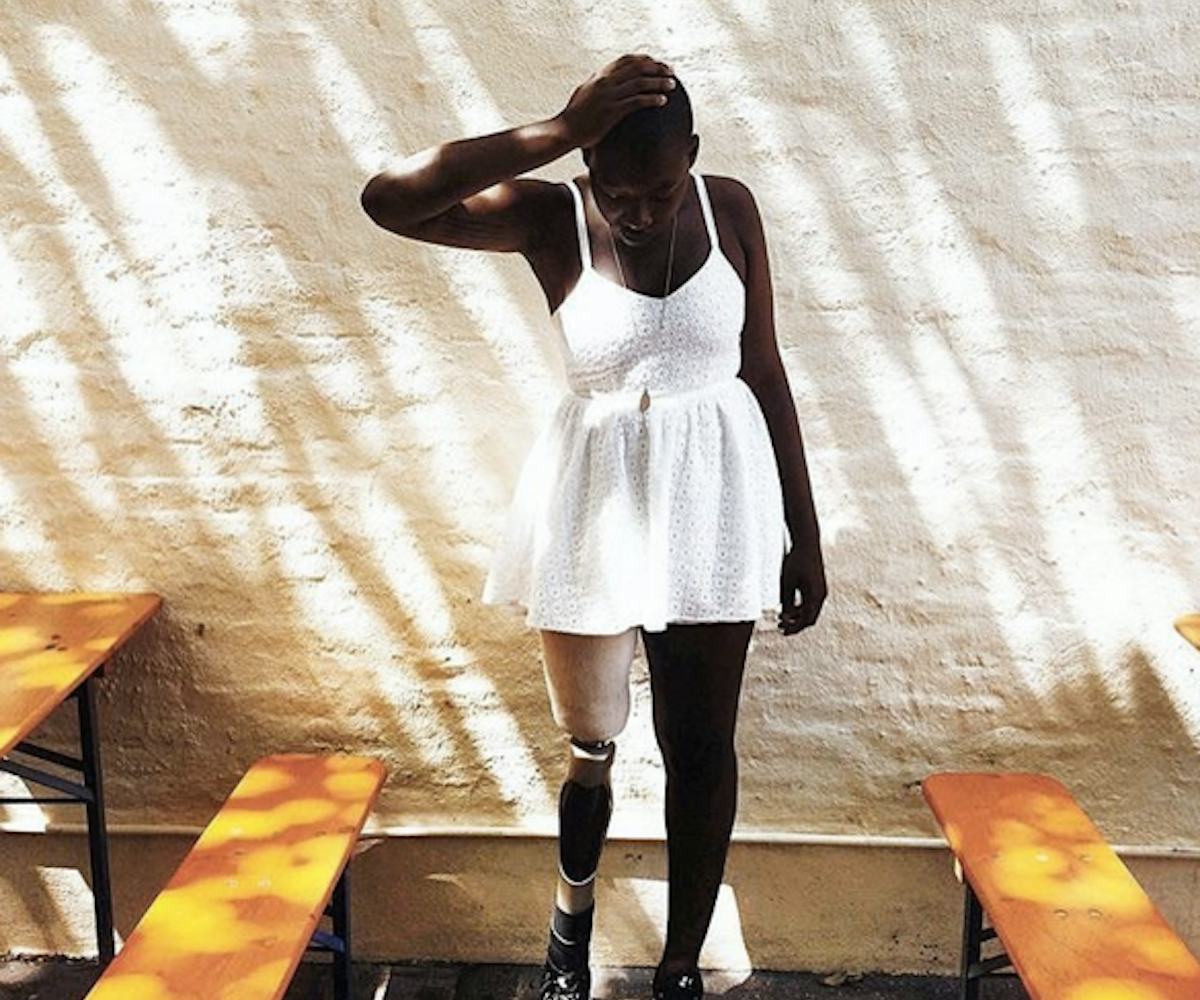 Photo via Instagram
Instagram Just Started An Important Conversation About Diversity In Fashion
If the world's top runways can feel a little monochromatic sometimes, well, that's because they are. The fashion world is often scrutinized for its lack of diversity, and this week, Instagram has decided to do something about it. 
On Monday, the photo sharing platform launched #RunwayForAll, an initiative focused on igniting a dialogue about the need for more diversity in fashion. Over the course of the week, Instagram will feature the stories of five models from wildly diverse backgrounds and circumstances, models who according to Instagram are "redefining industry standards and making sure there's room on the #RunwayForAll."
Among them are Shaun Ross, a gay albino male model who counts Beyoncé as a fan; Mama Cax, a Haitian model whose leg was amputated when she was just 18, and Clementine Desseaux, a French model whose body doesn't fit fashion's stereotypical mold of what women should look like. 
"Our goal is to highlight some of the bravest and most creative models on Instagram who are building their own audiences and telling their own stories," said Instagram's fashion and arts lead, Kristen Joy Watts. "These breakout stars aren't conforming to the industry's traditional mold, and in fact, are redefining it."
Check out the first three posts below, and join in on a conversation that in the future, will hopefully last longer than just one week.