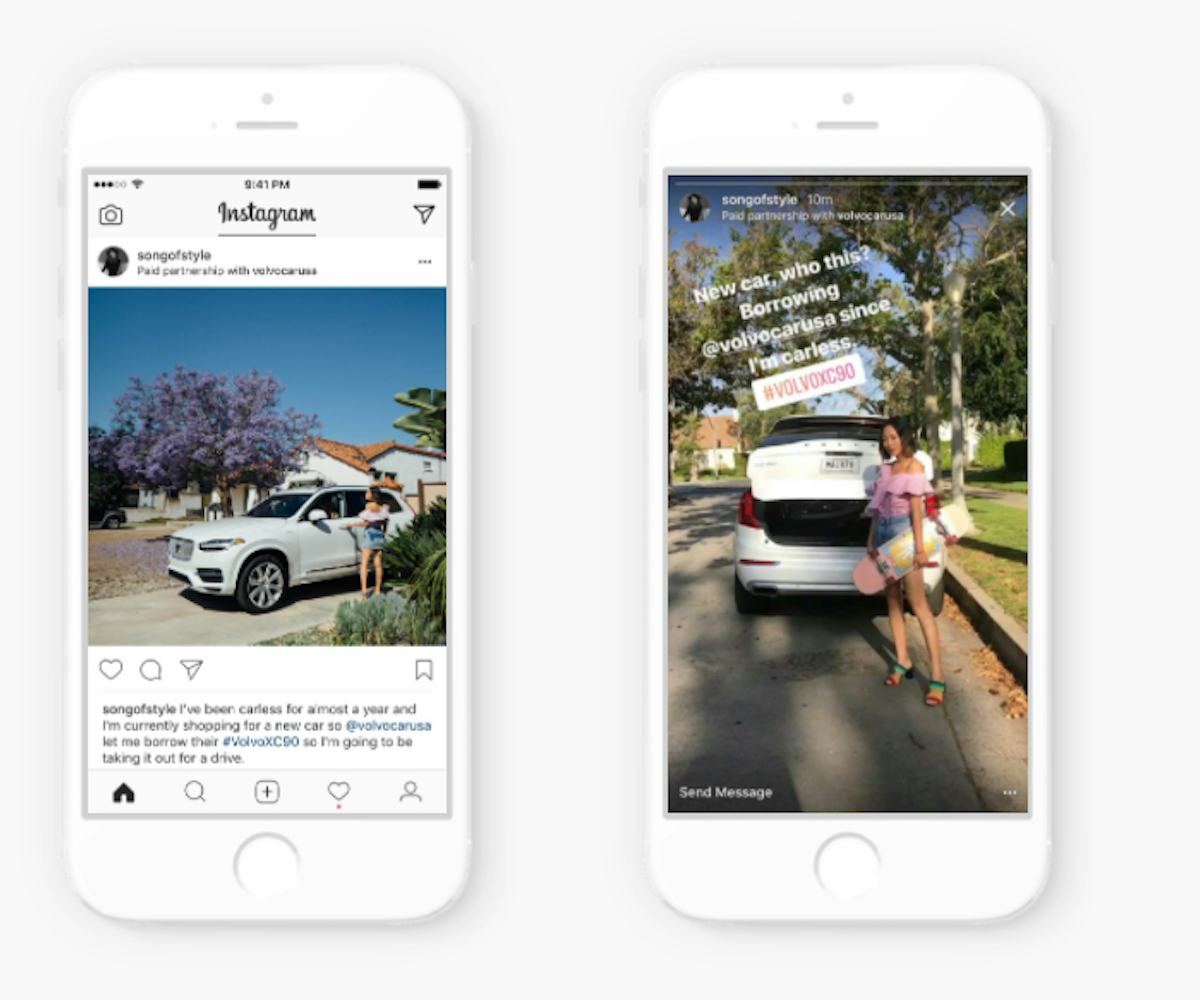 Photo courtesy of Instagram
Instagram Is Making It Easier To Spot Sponsored Content
You're being advertised to every time you log on to your respective social media accounts. Sponsored content is everywhere, some of it is simply better hidden than others. The Federal Trade Commission (FTC), however, would rather it not be and has recently been putting more effort into making sponsored posts less secretive. Instagram is the latest social platform to help their mission.
Soon, sponsored posts from media brands and influencers will appear under a "Paid partnership with" tag. This allows those users that have been given money to market a certain product to fully and easily disclose they were paid and what their followers are seeing is, essentially, an ad. Before this, hashtags like #sp, #sponsored, #ad were typically buried amongst other hashtags or at the end of captions, making it harder to distinguish a normal post from a paid one. The new "Paid partnership tag" will also appear in Instagram Stories that have ad dollars behind them.
The goal is to not play Instagram users for fools. An ad is an ad, and users deserve to know when they're being marketed to. "Using a new 'Paid partnership with' tag in organic content posts and Instagram Stories, creators and businesses will now be able to quickly disclose their partnerships easier than ever before, maintaining authenticity across the board," a blog post to Instagram's business site explains.
Authenticity—now that's something to double-tap.