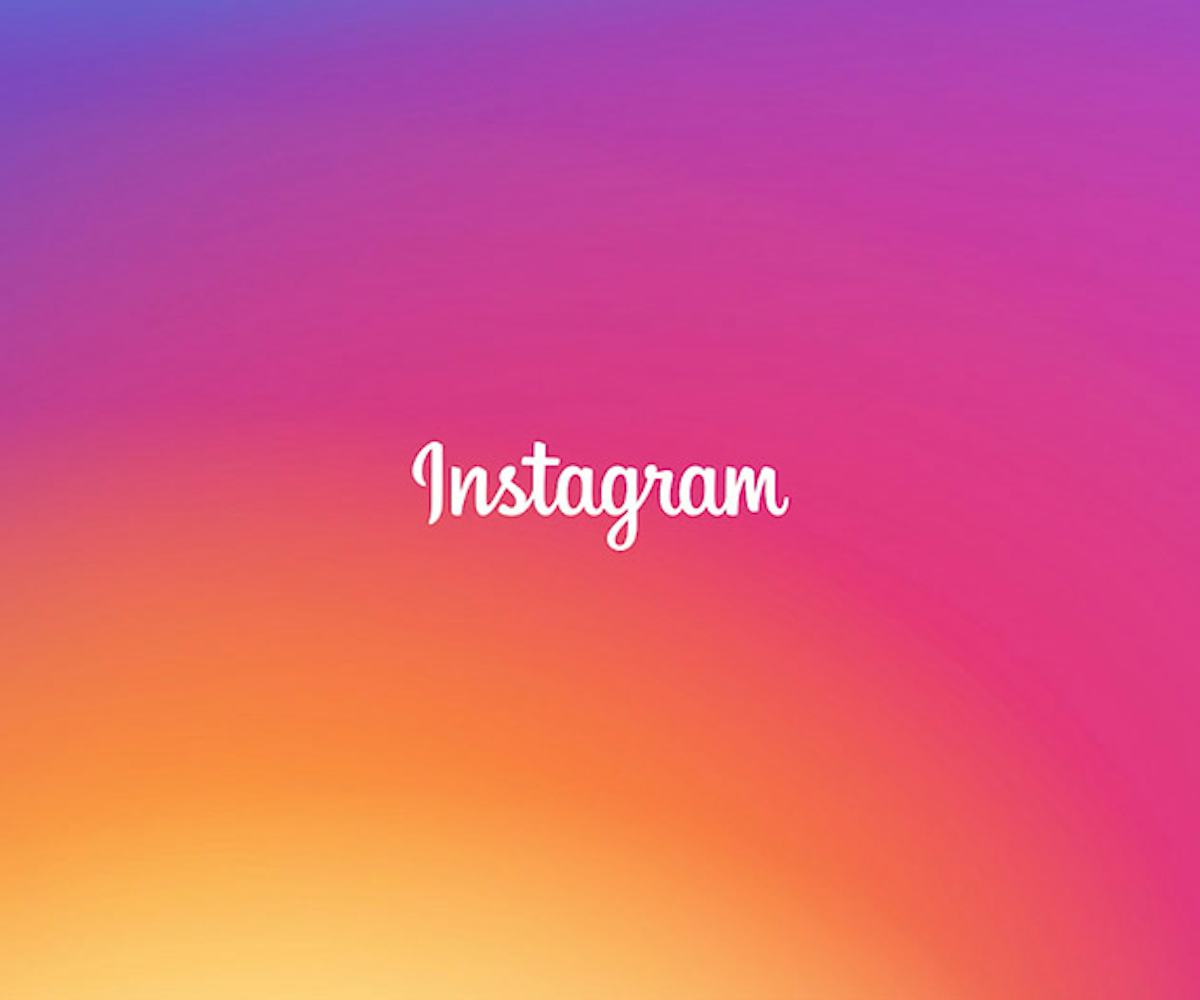 Photo courtesy of Instagram
Instagram's New Update Is All About Keeping You In The Moment
While keeping you on your phone
The paradox of Instagram is it encourages you to go out and explore the world around you while also keeping your eye on its interface. By limiting the amount of editing one can do to their story inclusions, its short-lived posting update strove to bring a little more rawness to the highly curated feeds Instagram tends to attract. The story feature is geared toward showing your audience what you're doing as you're doing it. Today, it takes that idea one step further with the introduction of live video streaming. 
"Live video on Instagram Stories helps you connect with your friends and followers right now," the social media app says in a blog post. Like Facebook Live and Twitter's Periscope, your Instagram followers may get a notification that you're streaming whatever latte or Kinfolk edition you're indulging in right here, right now. The video will exist for as long as you are broadcasting. "When you're done, your live story disappears from the app so you can feel more comfortable sharing anything, anytime."
Instagram also updated its direct messaging feature to allow group ephemeral photo and video posts. Unlike other ephemeral apps where you have to tap each of your crew members' profile names to add them to a message, Instagram takes the tapping out of the equation by letting users group off. "Today's update keeps regular direct messages the same and adds a more visual way to connect with your closest friends," it writes, "all in one convenient place." Group DM sliding party, anyone?