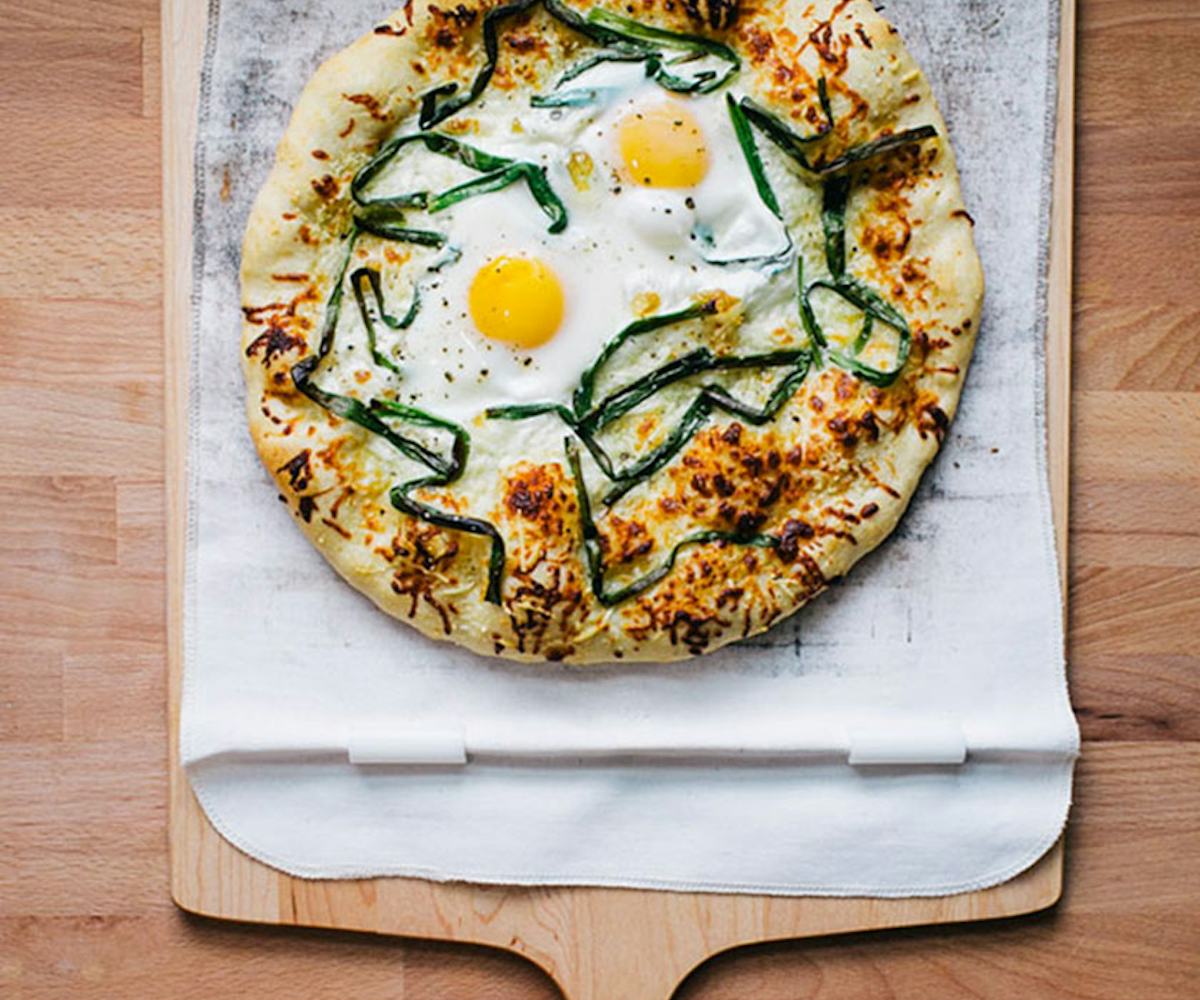 Photo via Alex Overhiser, A Couple Cooks
8 instagram-worthy brunch recipes
While Instagram may be filled with photos of sunsets, outfits of the day, and hot people doing things, there may be no Instagram topic as pervasive as #brunch. Sunday morning feeds become rife with cool latte art, Eggs Benedict, and trendy cafes—but you don't have to spend big bucks to have a brunch that photographs beautifully. In fact, many of our favorite food bloggers' morning meals look (and taste) even better than our $20 prix fixe, and you can make them in the comfort of your own home (read: while still wearing your pajamas).
Whether you prefer a savory egg dish or are a sucker for sweet pancakes and crepes, these eight recipes are guaranteed to get your day started off on the right foot and make your Instagram look even better. Break out the frying pan and find some natural light for the most picturesque brunch ever.
Pinch of Yum's Poached Egg Avocado Toast
Photo via Lindsay Ostrom, Pinch of Yum.
Avocado toast is an Insta-brunch classic: It's vibrant, easy-to-make, and always hits the spot when you need something savory. Pinch of Yum breaks down how to create the perfect poached egg to make your avo toast better than ever. Just add some Parmesan and parsley to top off the open-faced sandwich and you'll be good to go.
Half Baked Harvest's Lemon Ricotta-Stuffed French Toast Crepes
Photo via Tieghan Gerard, Half Baked Harvest.
This French brunch is so decadent that it could also double as dessert. Half Baked Harvest soaks basic crepes in milk, eggs, cinnamon, and sugar before cooking for a French toast-inspired twist. A dollop of homemade coconut whipped cream and juicy, vanilla-stewed strawberries makes this meal picture perfect.
A Couple Cooks' White Pizza With Pecorino, Scallions, and Egg
Photo via Alex Overhiser, A Couple Cooks
Eating cold leftover pizza for breakfast may be one of our guilty pleasures, but that doesn't mean that getting our morning pizza fix can't be a little more gourmet. A Couple of Cooks makes a simple dish with just pizza dough, scallions, eggs, and cheese. To get your brunch on the table in no time, make the dough in advance.
Minimalist Baker's Gluten-Free Breakfast Tostadas
Photo via Dana Shultz, Minimalist Baker.
Brunch can be a sad affair if you're gluten-free, as countless pancakes, waffles, and breads are deemed inedible. Never fear: Minimalist Baker has concocted a mouthwateringly delicious tostada recipe that's crazy easy to make. Plenty of vegetables make this a brunch that won't leave you feeling bogged down all day.
Cooking Classy's Nutella-Stuffed French Toast With Macerated Strawberries
Photo via Jaclyn Bell, Cooking Classy.
Sandwiches are one of those perfect foods that tastes good for lunch or dinner, and magically, even better for breakfast. This isn't your classic savory breakfast sandwich though: Cooking Classy stuffs indulgent French toast with Nutella to create the sweetest sammie ever. Dust with some powdered sugar and serve with sugary strawberries to make an even more decadent meal.
Cookin' Canuck's Poached Eggs Over Salmon and Avocado
Photo via Dara Michalski, Cookin' Canuck.
Poached eggs are one of the most impressive brunch foods you can make just because this cooking method takes some practice. But once you've got the hang of it, you'll be making your eggs nice and yolky all the time. Cookin' Canuck serves a freshly poached egg on top of arugula, avocado, and salmon for a light, refreshing brunch.
Baker by Nature's Greek Yogurt Confetti Pancakes
Photo via Ashley Manila, Baker By Nature.
If you're struggling to resist the urge to whip up a Funfetti cake for brunch, here's the healthier option. Baker by Nature makes confetti-speckled pancakes with Greek yogurt for a soft, fluffy consistency that doesn't sacrifice flavor for nutrition. Drizzle on some maple syrup for a final touch of sweetness and serve with plenty of fresh fruit.
Fork and Bean's Southwestern Parsnip Hash
Photo via Cara Reed, Fork and Beans.
There's nothing quite like a cast iron skillet to create a picturesque brunch that's also deceptively good for you. Fork and Beans shreds parsnips to create a starchy base for this hearty meal, while black beans, tomatoes, and avocado add some Mexican-inspired flavor. This protein-packed brunch will keep you fueled all day long.