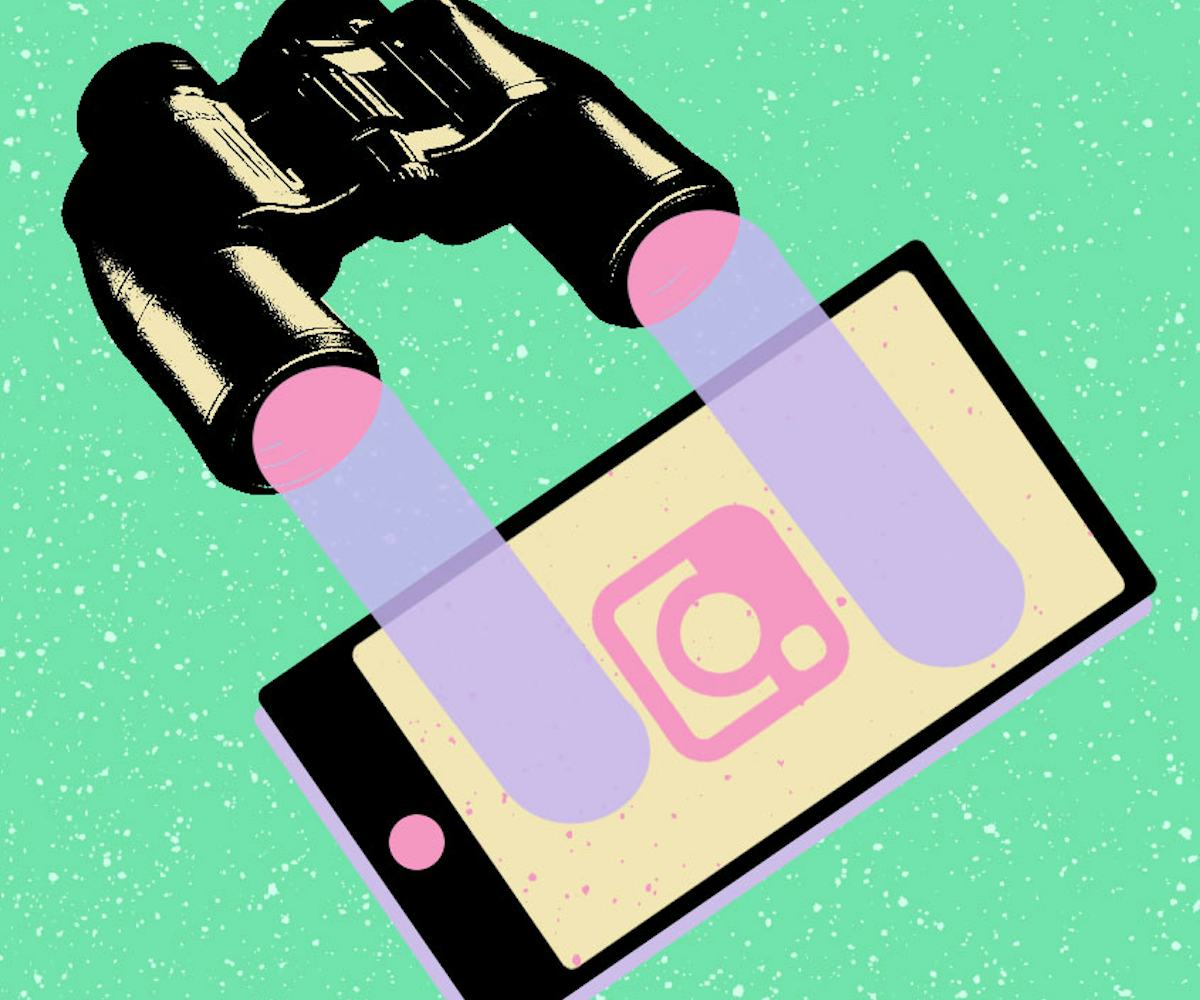 Illustration by Liz Riccardi
This App Makes Instagram Stalking Easy
your exes will never know
You're laying in bed, 77 weeks deep into an Instagram profile and your hand slips, accidentally double-tapping a photo. We've all been there. And we all know the only thing worse than tossing out a like to a poorly shot and filtered photo from over a year ago, is if that 'gram belongs to your ex's new fling. If you've dreamed of a world where you can lurk on Instagram without the fear of the double-tap revealing yourself, there's now an app for that.
Instasnoop is an app created by model Olivia Orchowski with the promise that "you can look at an Instagram profile without accidentally liking an image and having to delete your account, move to China, and never resurface on social media again." Naturally, Orchowski got the inspiration while snooping on her ex's current girlfriend.
The app's additional features let you go from socially acceptable social-media lurker to bona-fide stalker. It includes a zoom-in option for photos, the ability to view mutual follows with alerts to those who don't follow you all back, and the option to create a snooplist of people you don't follow, but want to check in on. 
Go on get your lurk on, we'll never know. 
(via Dazed)