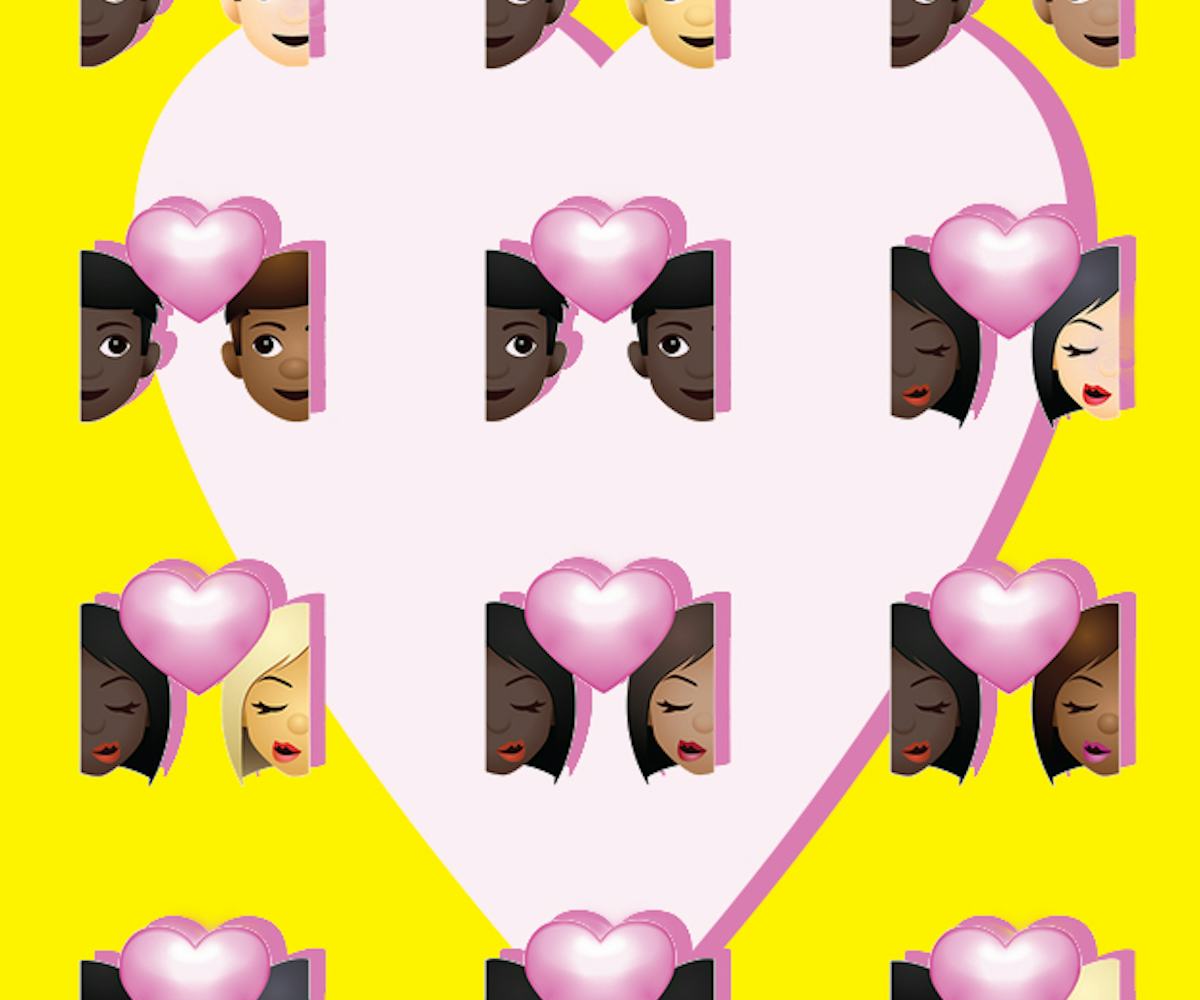 Interracial Emojis Are Now Available On A Keyboard Near You
Riding on the wave of ever-growing inclusivity, Focus Features has launched a new emoji app featuring interracial couples. Inspired by the forthcoming film Loving, the Love-moji app is a keyboard extension that includes diverse sets of couples, both racially and sexually, hand holding and kissing.
Loving is based on the real story of Richard and Mildred Loving, a couple who fought to legalize interracial marriage in Virginia and took their case all the way to the Supreme Court in the 1967 Loving V. Virginia.
Love-mojis are the latest attempt of addressing the lack of diversity in society. Apple first satisfied that public desire with an update to the iPhone's built-in emoji keyboard back in 2015, providing racial and LGBTQ+ alternatives to the original (white-washed and heteronormative) emoji lineup.
Loving doesn't hit theaters until November 4. Meaning, we'll have plenty of time to get acquainted with our new emoji friends. Love-moji is available on the Apple app store and VoteLoving.com.