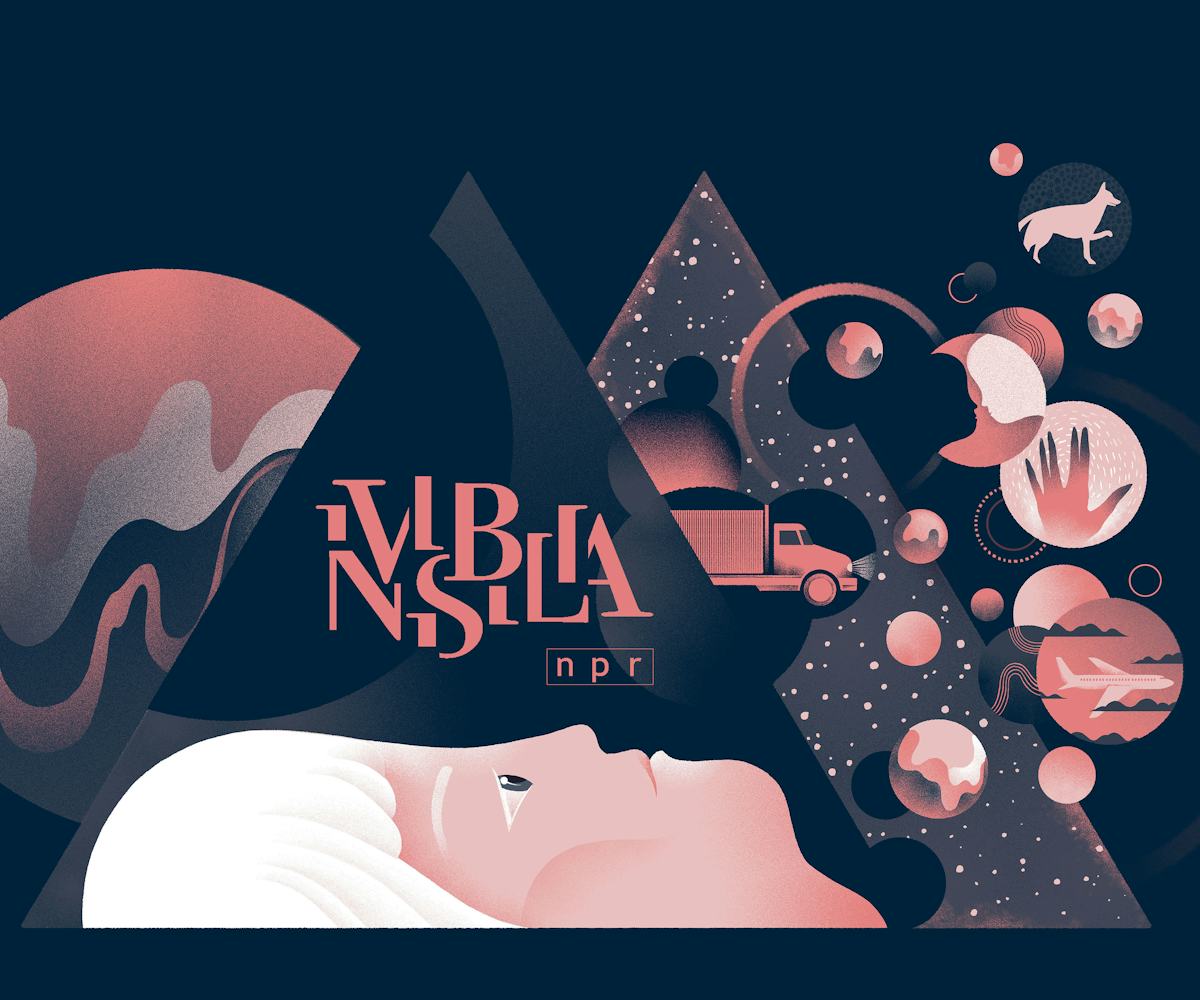 This Podcast Will Make You Question Life, The Universe, And Everything Else
Over the past two seasons of their NPR show Invisibilia, hosts Alix Spiegel, Hanna Rosin, and Lulu Miller (who is currently on leave) have cast a critical eye toward the invisible forces that guide our lives. Previous shows have touched on the way things like fear, categories, or computers shape the world. On this upcoming season, which premieres in June, they're dealing with nothing less than the very nature of reality. It's a dense topic, to say the least, which might explain why when Spiegel and Rosin call from the NPR headquarters in Washington, D.C., they're a bit punchy. 
"This season we're coming for your children," Spiegel declares emphatically. "We're coming for the way you think the world fundamentally works… season three is a concept album about concepts and how they shape your experience." 
An ambitious battle cry, but not a stuffy radio experience by any means. (When the two friends turned co-workers reference Dark Side of the Moon, their voices blend together unrecognizably, their rapid-fire discussion punctuated by both verbal-eyes and exclamation points as they playfully bicker about the value of comparing their work to Pink Floyd.) 
Similar in tone to This American Life (Spiegel was one of the show's original producers), Invisibilia uses storytelling to unpack ideas. So far that's included scaring each other with snakes to illustrate the nature of phobias, tagging along with a blind man who has overcome expectations and learned how to ride a bike, and—in an upcoming episode—watching a fellow producer feed a bear a nut from her mouth. (Spoiler alert: No faces were harmed in the making of this radio hour.) Both say that finding beliefs shifting in the process of reporting has become a regular occupational hazard. 
"That's the thing I find personally disruptive about working on Invisibilia," Rosin laughs, adding:
There's an explicit value to every show. The show's about something. Terrorism or a town out there somewhere. But at the end, we have to come back home. To your own life. You should end an episode and it should feel relevant to a conversation you had with your mother or your boyfriend or your girlfriend or whatever. It's actually the way that every episode is thought out. Generally, it's very hard to avoid it. It messes with your easy, effortless experience of the world… It's just proving that there can be simultaneous, contradictory truths. We do live in a world that does have simultaneous truths.
"Which I find is much more comforting!" Spiegel adds. "A lot of people will find it destabilizing. I like the idea that two things that seem contradictory can be simultaneously true."
In upcoming episodes, the pair plays that idea out with stories featuring a lawsuit run very amuck, a school principal who's best intentions go awry, and, of course, bears. It often makes for challenging listening. But neither Spiegel nor Rosin see the show as giving into the classic journalistic "if it bleeds, it leads" adage. 
"We tend to feel better if we drive a story all the way to the point where we've shown you it's relevant," Spiegel explains:
Some way to reframe or reconceptualize so you can do it in your own life. It's just the way we think or the culture of the show that pushes every story all the way to that point. We don't just stop at the murder or start at the darkness. Even though I'd say that a lot of Invisibilia stories have a lot of darkness.
There's still a lot of work left to do. And both women admit that racing toward a deadline on a project this ambitious is daunting. (It's shaping up to be a dense season—so much so the podcast version will feature 75 minutes of material, split between two podcasts, to the radio program's one.) But they're in it for the long haul. 
"It's always like that right before," Rosin confirms:
Alix compared it to putting on a play which I think is totally apt. Of course, the month before the play, the actor fell and broke his leg and the costumes are falling off. It's that moment when everything is almost read, but lots of things are also coming apart at the seams. You have to fix this and plug that. It's just like putting on a play.
At this, she cracks herself up, bursting briefly into song. "You're going to put on a show! It's going to happen no matter what." 
Listen to more episodes of Invisibilia here.