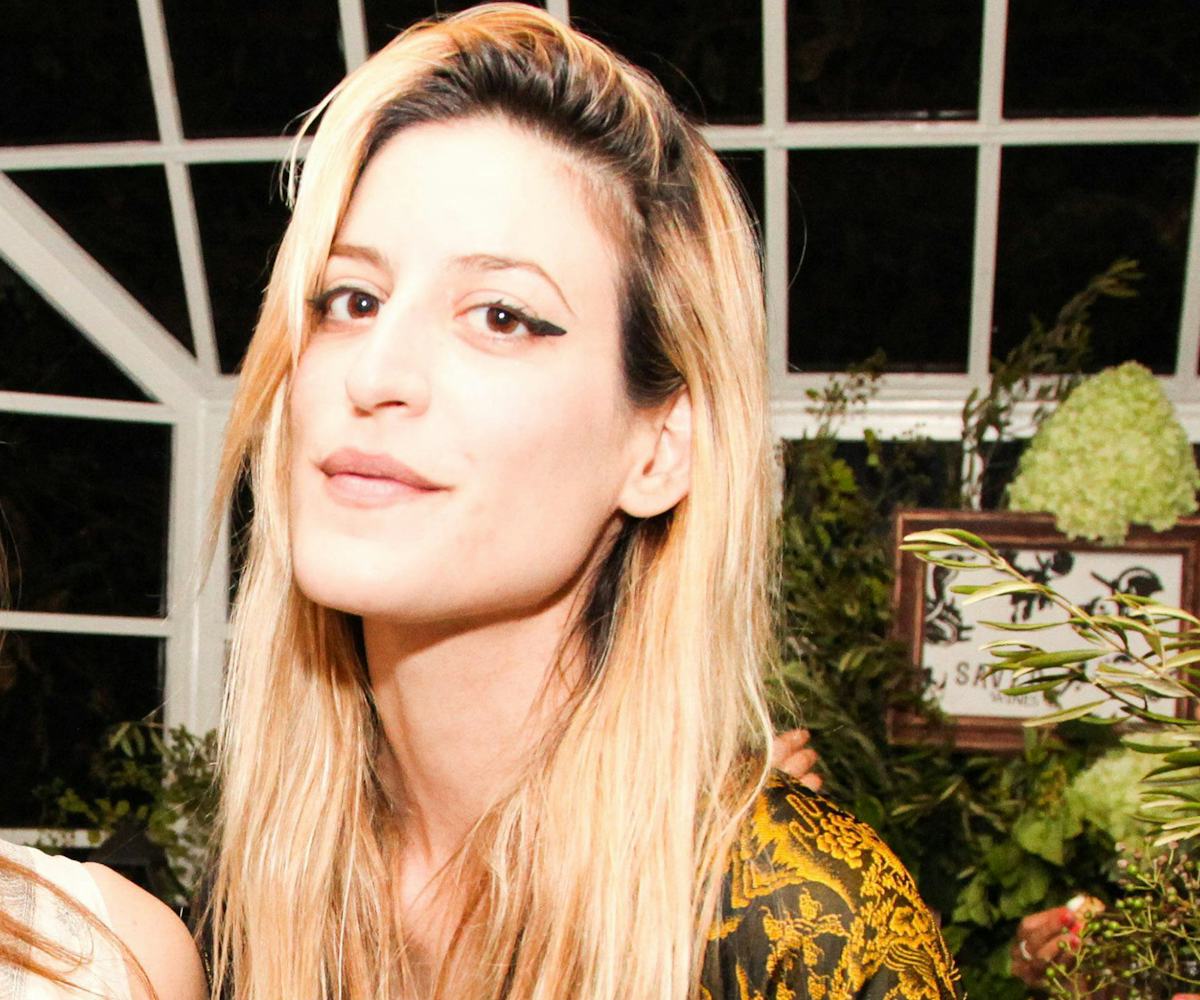 beauty queen: ioanna gika
the io echo frontwoman shares her eyeliner secret.
There's a whole lot to love about Io Echo's Ioanna Gika: the singer's impressive kimono collection, can't-take-your-eyes-off-her stage presence, and that one time when we learned she's just as obsessed with Heathers as we are. Oh, and did we mention the fact that she's willing to divulge her beauty tricks to the masses (read: us)? 
When we spotted the musician at Scott Campbell's Saved Wine event yesterday, her eye makeup looked so good, we had to get the secret from Gika herself. And luckily, she happily obliged: "On the subject of makeup, I like to do a graphic take on the cat eye, so that when I close my eye it looks like a lightening bolt," she explained. "When I get it wrong it smears and looks like I've been punched. When I get it right it (hopefully) looks cool." She definitely got it right. Find out how to get her lightning bolt-cat eye below! 
SMOOTH IT: Garnier BB Cream, $11.99
Since the look here is all about the eyes, Gika keeps the rest of her makeup down to practically nothing. Start with a clean slate with Garnier's BB Cream. 
DRAW IT: Marc Jacobs Beauty Magic Marc'er Precision Pen $30.00
Now, for the most important part: the lightning bolt liner. We love the new Marc Jacobs eyeliner pen because it's super-precise and never smudges. On your lash line, draw a thin stroke out to the edge, then make a thicker zig-zag extending past the lashes. 
LENGTHEN IT: Cover Girl Lash Blast Mascara, $6.63
Finish things off with one coat of black mascara. Ta da!