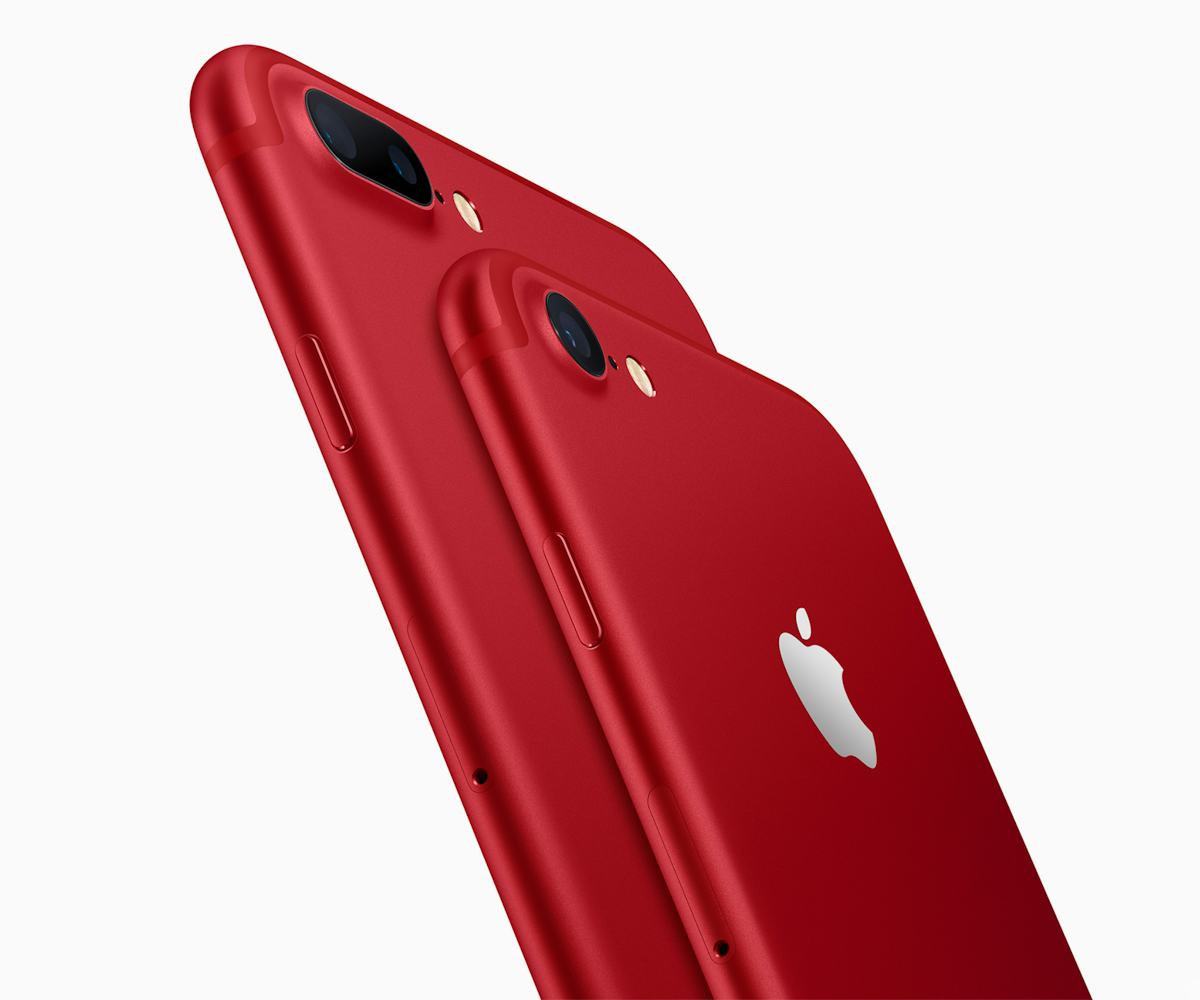 Photo courtesy of Apple
Apple Unveils Red iPhone 7
Buy an iPhone, support a good cause
Apple unveils its premiere red iPhone today. For the first time in the iPhone's decade-long history, it will be available in a red aluminum finish and only in the iPhone 7 and 7 Plus models. A portion of the purchase will help benefit the Global Fund to Fight AIDS as part of Apple's long-standing partnership with (PRODUCT) RED.
"Since we began working with (RED) 10 years ago, our customers have made a significant impact in fighting the spread of AIDS through the purchase of our products, from the original iPod nano (PRODUCT)RED Special Edition all the way to today's lineup of Beats products and accessories for iPhone, iPad and Apple Watch," Tim Cook, Apple's CEO, said in a statement posted on Apple's website. According to Cook, the new iPhone 7 (RED) models are the company's biggest (RED) offering to date.
The (RED) models are the same iPhone 7 models that dropped last year. (No word as to whether an iPhone 7s or that $1,000 iPhone 8 is on the horizon.) It will retail for $749 and up when it hits stores, both online and physical, Friday, March 24. Consider this just the beginning of the full-fledged Apple announcements. As we inch closer to September, the buzz of new products and what could be will get louder and louder. Stay tuned and, uh, start saving.