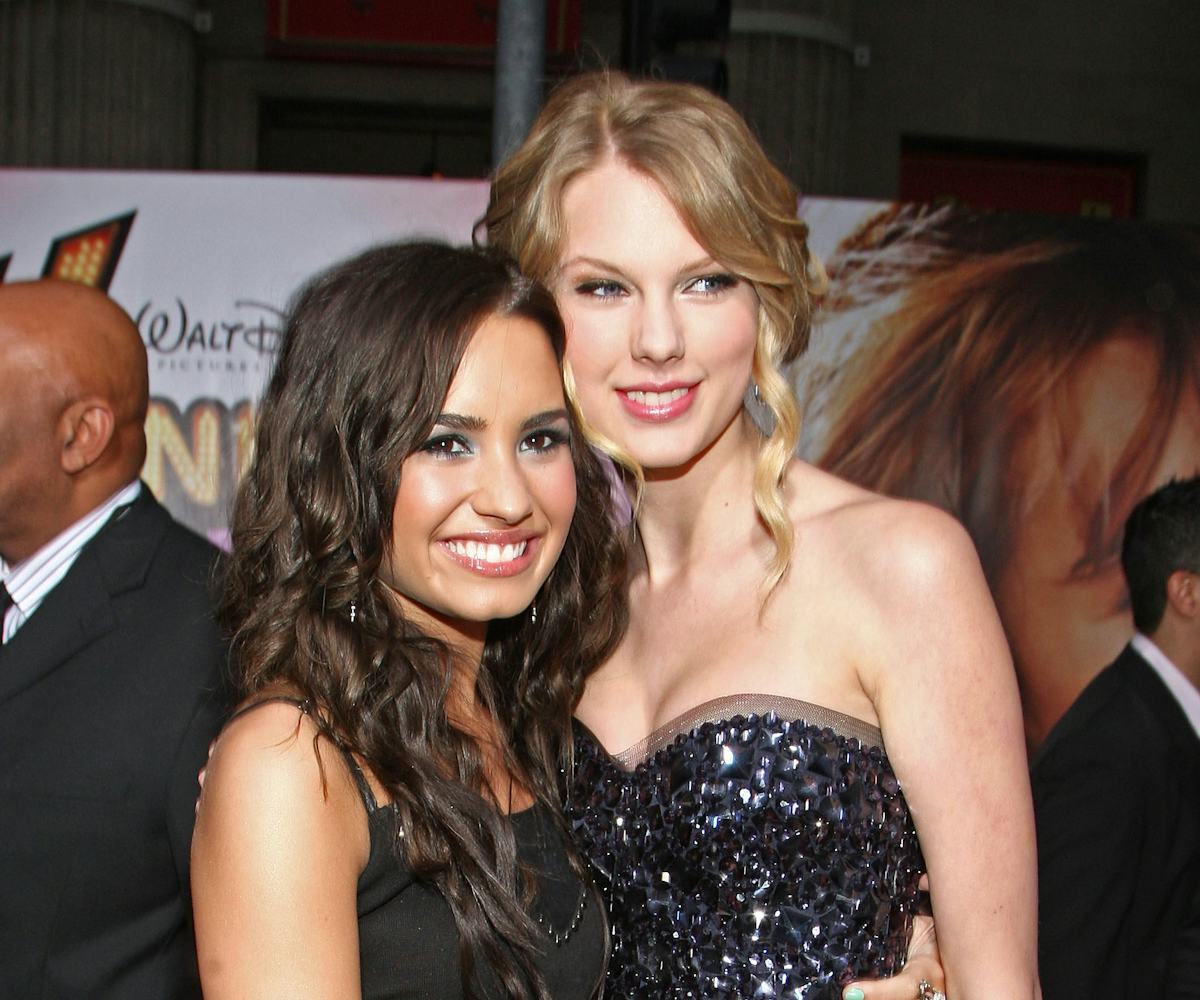 Photo by Alberto E. Rodriguez / Getty Images
Is Demi Lovato Calling Taylor Swift Out for Not Supporting Kesha?
reading between the subtweets
While Taylor Swift has made a name for herself as one of the the new faces of feminism in the pop world, Demi Lovato is (maybe) calling her out for staying silent on the issues that are most uncomfortable, like Kesha's legal battle with Sony after she accused prodcuer Dr. Luke of physical and sexual abuse.
Granted, Swift has been busy performing her maid of honor duties at her best friend's wedding this weekend, but she hasn't voiced any solidarity with Kesha since the court ruled against her on Friday.  
After tweeting her support for Kesha yesterday, Lovato went on to express her frustration with the court ruling and how women who come forward as victims of assualt are so often dismissed. 
She then called out "self-proclaimed feminists" for not "speaking out or taking action for women's rights" and avoiding topics that are uncomfortable. 
The internet is speculating that these are digs directed at Swift, especially since Lovato allegedly liked a tweet about Swift not speaking on #FreeKesha and using feminsim as a defense mechinism (like she did when Nicki Minaj tried to talk about racial discrimination in the music industry). 
We can neither confirm nor deny the legitimacy of these subtweets, but good for Lovato for speaking up for Kesha, and we hope others in her position will do the same.