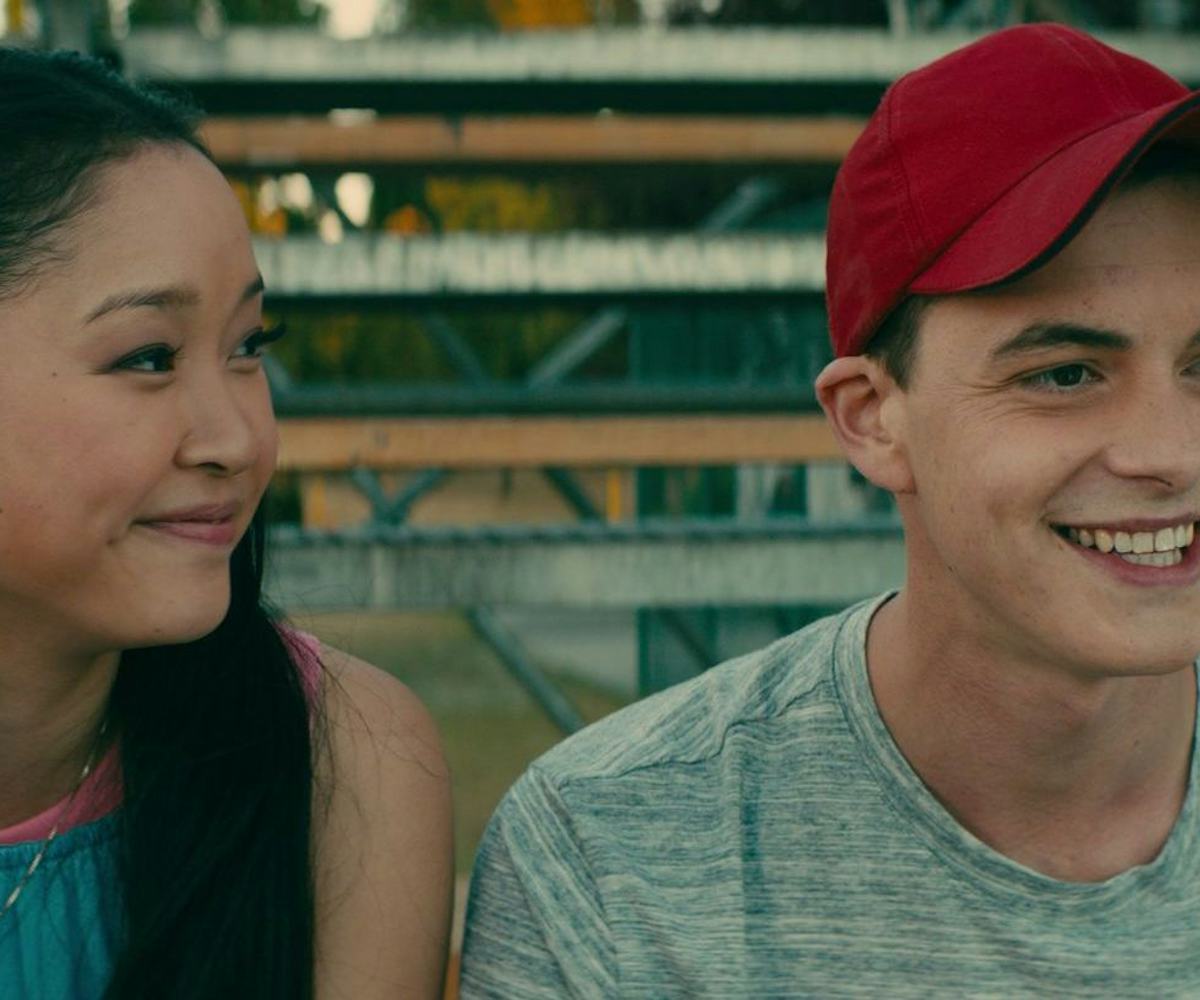 Photo Courtesy Of Netflix.
'To All The Boys I've Loved Before' Star Apologizes For Racist Tweets
"Dogs can sense earthquakes. Too bad Japan ate them all"
UPDATE 08/22/18 8:30am: Israel Broussard has issued an apology via his Twitter for his "inappropriate and insensitive words and likes on social media."
"I take full responsibility for my actions and I sincerely [apologize]," he wrote. "This has been a pivotal life lesson for me. I am dedicated to becoming a more informed and educated version of myself." Read his entire note, below.
--
On Friday, the highly anticipated film adaptation of Jenny Han's YA best-seller, To All The Boys I've Loved Before, was released on Netflix to much excitement. However, that buzz soon turned to intense disappointment after offensive tweets by actor Israel Broussard resurfaced on Twitter.
Over the weekend, a Twitter user named @Seb_Paradise unearthed a couple of disturbing tweets archived from Broussard's feed. Amongst the offensive content was a tweet that read, "Dogs can sense earthquakes. Too bad Japan ate them all." The tweet is dated July 2011—a few months after Japan's devastating Tohoku earthquake, tsunami, and subsequent nuclear disaster that killed nearly 20,000 people, per CNN. 
Pointing toward the racist and callous nature of Broussard's "joke," @Seb_Paradise lamented the fact that this "alt-right nutjob" was the actor chosen by Netflix and Han to star in what many have called a historic moment for Asian-American media representation. Broussard—who plays Josh Sanderson, the boy-next-door object of Lara Jean Song Covey's affection—also tweeted the fetish-laden term "Asian persuasion" in 2012.
Following @Seb_Paradise's discovery, other users began scrolling through Broussard's recent likes on Twitter, much of which included tweets that were "pro Ben fucking Shapiro, anti Muslims, blacks and women," as noted by user @moya_Im. PopBuzz also pointed out that Broussard left a tweet that read, "Hashtags don't fucking matter. but all lives do. black lives matter. white lives matter. police lives matter" on his account in 2016.
There were also reportedly a series of pro-Trump tweets, though they appear to have been deleted.