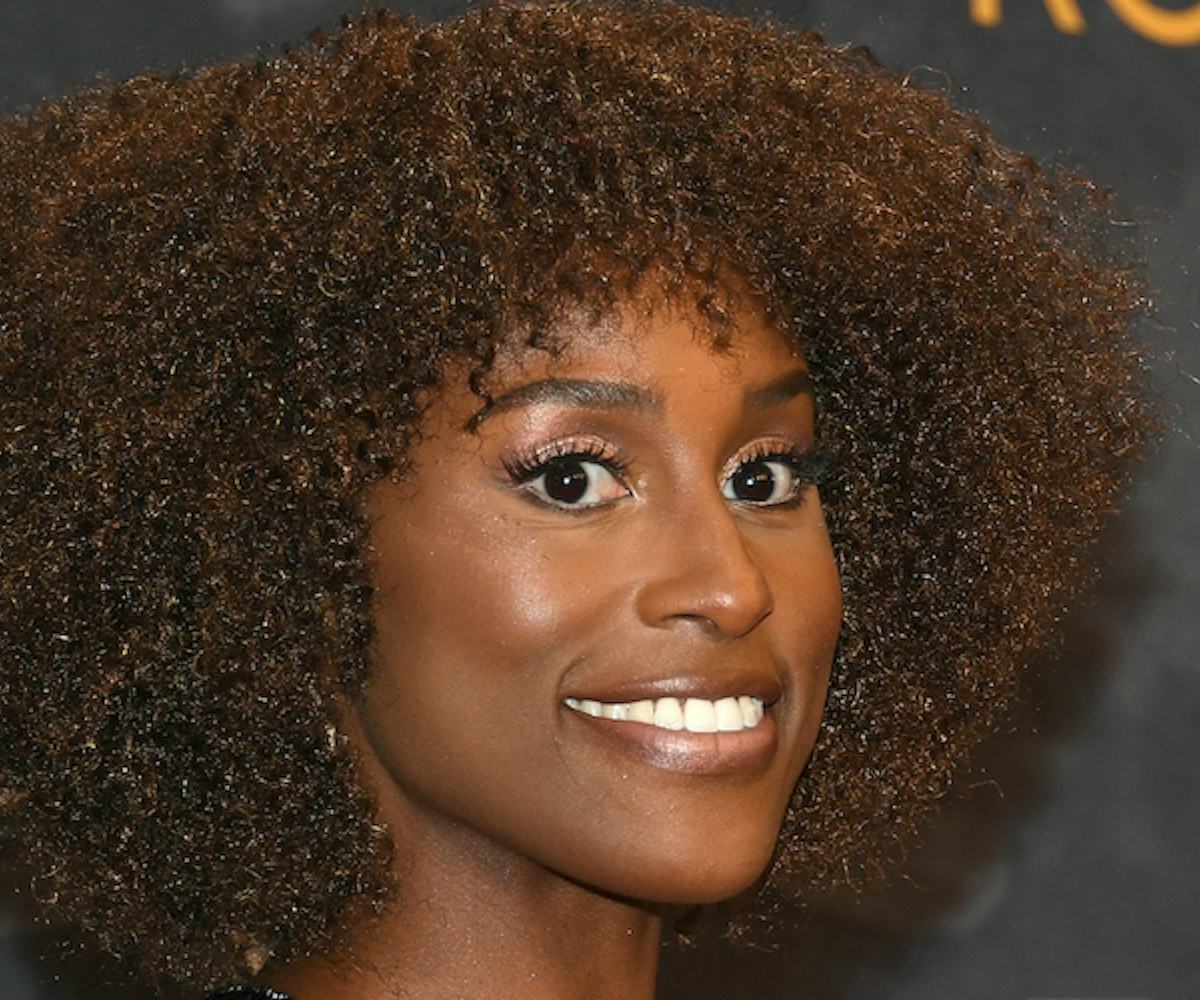 image by Dia Dipasupil/getty images
Issa Rae Is Developing A Comedy About A Bisexual Black Man
Plus that '90210' drama "for black kids"
Can't get enough of Issa Rae? We've got some good news for you: Insecure co-creator and star recently signed on to executive produce and write two more series for HBO, Deadline reports. The shows are part of Rae's producing deal with the premium cable network. 
The first series, Him Or Her, is a 30-minute comedy centered around the dating life of a bisexual black man and the "distinctly different worlds and relationships he finds himself in." Rae will executive produce this series along with former Daily Show writer and Emmy winner, Travon Free. The second series, Sweet Life, will follow the lives of rich black teens in the opulent neighborhood of Windsor Hills, Los Angeles. Yes, you heard that right: The "90210 for black kids" series that Rae brilliantly pitched in September is coming to life. Rae is co-writing and creating this hour-long drama with Scandal producer Raamla Mohamed, which pretty much guarantees that the show will have lots of exciting twists and turns. 
There's no word on when we can expect to see these shows (or that '90s-inspired series with The Turner House author Angela Flournoy), but we certainly can't wait and, more importantly, just glad to see these narratives brought to television.