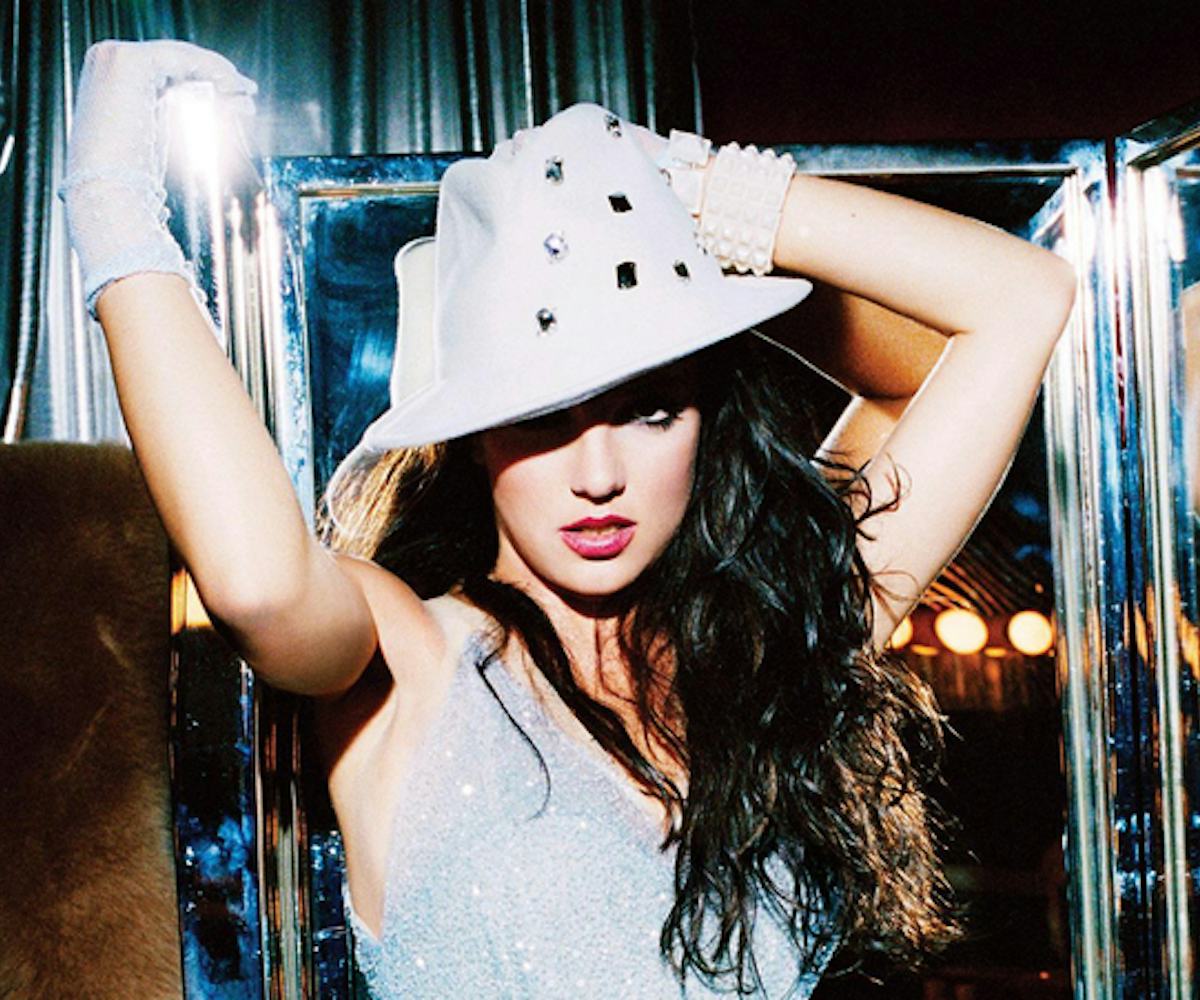 Photo courtesy of Jive Records
In Praise Of "It's Britney, Bitch," The Best Comeback Of All Time
Only Britney Spears could top the three iconic opening piano chords of her debut single, "...Baby One More Time." Three chords became three words on September 20, 2007; three words that will forever be aligned with Spears, appropriate only to Miss American Dream Since She Was 17. What are those three words, you ask? Really? "It's Britney, bitch," the most iconic introduction and comeback line of all time.
Spears' career, back in 2007, was primarily tabloid-focused. Her custody battle for her two sons and the divorce from then-husband Kevin Federline, combined with allegations of drug abuse, stints in rehab, and her erratic public behavior, painted a troubling portrait of one of the most successful recording pop artists of all time. The paparazzi didn't help; they fueled the madness with their incessant hounding, following her into public bathrooms and chasing her around Los Angeles, waiting for her to step out of some car with Paris Hilton and Lindsay Lohan, underwear optional. (Remember that pink wig moment?) Rumors of her being in the studio were stifled by each TMZ update.
Then, "Gimme More" happened... kind of. The 2007 VMAs promoted the crap out of Spears' forthcoming performance, promising a return to form. But what was supposed to be a triumphant return of one of MTV's staples came dead on arrival. More people were buzzing about her startling stage presence than the actual music material. "It's Britney, bitch" may as well not have happened. The stans were, of course, here for it, but tabloids spoke louder.
And yet, when Jive released the studio version of "Gimme More" on September 20, "It's Britney, bitch" finally got its due. And it has been getting it, 10 years strong. 
Who else but Spears could kick her comeback single off with something as cocky as "It's Britney, bitch"? Delivered in the same seductive distortion of the "mmm-yeahs" of "Oops... I Did It Again," "Gimme More" was not only an instant classic but also one that pushed Spears' sound to even more provocative territory, thanks to then-relatively unknown producer Danja. ("Gimme More" was one of Danja's first solo projects.)
"It's Britney, bitch" is a powerful declaration of the self. It's Spears taking the mic, reminding the world we're dealing with a living legend. "Bitch," as we've come to know, can be a term of endearment. It is, perhaps, one of the most communicative words in the English language, for better or worse. In Spears' case, when she calls us all "bitch," she's saying, "It's me, y'all. I'm still here and just as powerful—if not more." She's telling us to stay in our lane because the undisputed princess of pop is coming through with another pop banger. "It's Britney, bitch" is the equivalent of her saying, "I'm Britney Spears and, uh, you are?" only with more bite. 
As for the omission of her last name? Well, dear reader, I challenge you to name a more iconic Britney, including all its spelling variations. I'll wait, but Britney Spears is the Britney of pop culture. "It's Britney, bitch" is her crown. We wanted more, and she gave us more. Nothing will top that intro. Oops! Well, that is until Spears pulls another lyrical trick out from her sleeve... again.