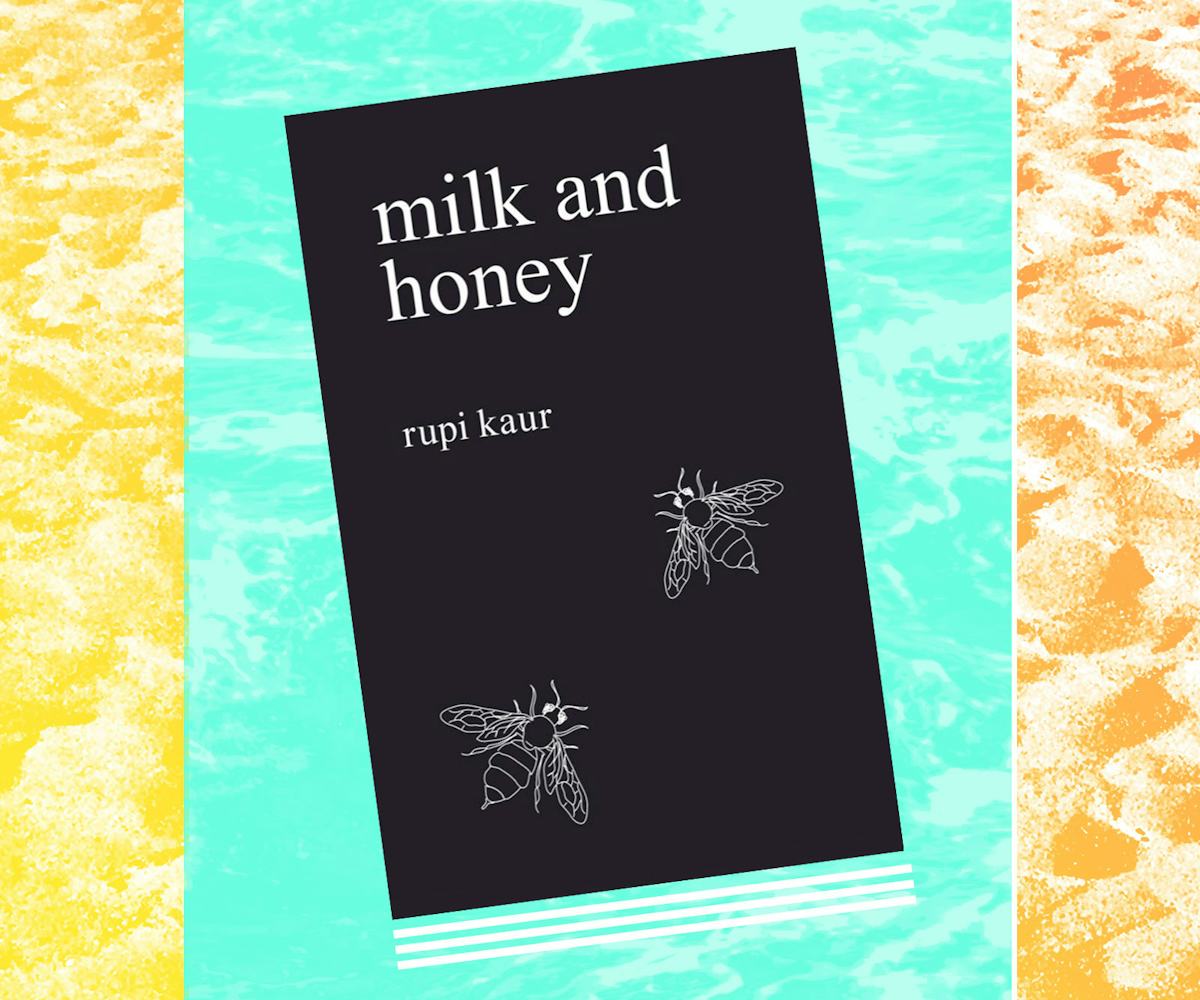 Photo via Andrews McMeel Publishing / Amazon.com
It's Lit: Free Your Mind
Because you can teach yourself about social justice & political activism
If we could, we would spend the majority of our time here on earth skimming through our favorite bookshops and running through libraries. But even if we could, there sadly wouldn't be enough time to read every book in existence—that's why we rely on recommendations from friends, family, and our favorite authors. Every week, we'll be sharing some of our favorite reads because literature is, well, lit.
Unless you attended a really progressive school, chances are that the only book a teacher forced you to read that opened your eyes to the corruption of the American justice system is To Kill A Mockingbird. The same can probably be said for anything borderline controversial like feminism and LGBTQA issues. (Heaven forbid we spend as much time learning about cultures in all those U.S. history classes.)
Even if you decide to continue your education at the collegiate level, there's no guarantee that you'll enroll in courses that challenge your previous notions. So if you're exhausted from being recycled all that questionable information from the past, here are some books that will change your perspective.
Between The World and Me by Ta-Nehisi Coates
An in-depth analysis of the history of racial injustice in America from slavery and segregation to today's current climate with mass incarceration and police violence.
Wretched of the Earth by Frantz Fanon 
In this seminal 1961 novel, Fanon takes up a psychological investigation of colonialization in the Post War period and demonstrates its dehumanizing impacts on the individual. 
The Autobiography of Malcolm X by Malcolm X
This classic is still relevant today form the perspective of Malcolm X based on his experience living in the 20th century at the heat of the Civil Rights Movement.
I Am Malala: The Girl Who Stood Up for Education and Was Shot by the Taliban by Malala Yousafzai
The Nobel Prize winning memoir by Malala Yousafzai recounts her experience standing up to the Taliban and fighting for quality education for girls in Pakistan.
Bad Feminist by Roxane Gay
This collection of essays displays Gay's evolution as both a feminist and a black woman, while also analyzing the state of feminism today through the lens of culture.
Blue: The LAPD and the Battle to Redeem American Policing by Joe Domanick
This non-fiction book recounts the history of the LAPD, particularly its continued corruption and vehement racism. It also discusses its attempts to reform the department, how the NYPD was able to do so a decade prior and (ending in 2014) how policing is still extremely troubling.
Feminism Is For Everybody by bell hooks
This short read serves as an accessible guide to modern feminism and its reach into cultural issues.
Gender Outlaw: On Men, Women and the Rest of Us by Kate Bornstein
This book offers a first person account from a transgender woman, giving a broad survey of modern gender politics in America.
Assata: An Autobiography by Assata Shakur
This novel gives a first-person account from Assata Shakur, a founding member of the Black Liberation Army, former Black Panther, and godmother of Tupac Shakur, who was controversially convicted for the murder of a white state trooper in 1973.
Sister Outsider: Essays and Speeches by Audre Lorde
This collection contains 15 essays and speeches from black lesbian poet and feminist writer Audre Lorde. Within these pages, she tackles issues of sexism, racism, ageism, homophobia, and class.
Borderlands / La Frontera: The New Mestiza by Gloria Anzaldúa
In a volume of essays and poems, Gloria Anzaldúa offers insight into her experience as a Chicana, lesbian, activist, and writer in America.
A seminal piece of literature from the Second Wave feminist movement, this collection of writings by "radical women" offers a glimpse of a multicultural feminist community in 1981.
Pedagogy of the Oppressed by Paulo Freire
Originally published in 1968, this work documents Freire's experience with Brazilian peasants, culminating with a powerful theory of class structure.
Milk and Honey by Rupi Kaur
This beautiful collection of poems and prose offers a woman's poignant account of loss and survival.
Teaching My Mother How To Give Birth by Warsan Shire
This collection of poetry reveals a sensual side to Islam, as Shire takes the reader through an emotional journey of trauma.
The New Jim Crow: Mass Incarceration in the Age of Colorblindness by Michelle Alexander
This book gives an overview of the mass incarceration of people of color in the U.S. and how black men have specifically been targeted since the War on Drugs. Furthermore, it shows how the U.S. criminal justice system functions as a contemporary system of racial control and perpetuates colorblindness.