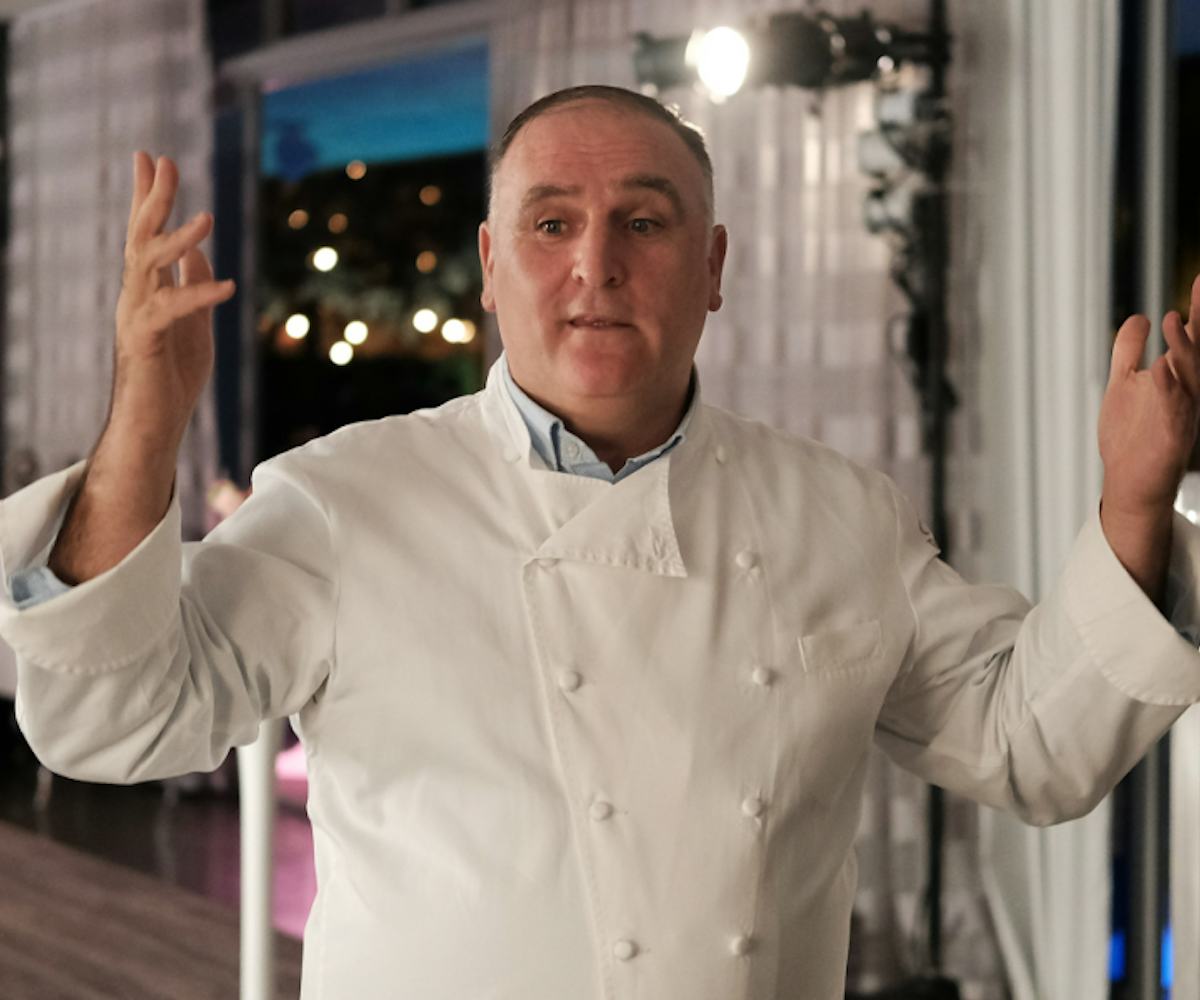 Photo by Jason Kempin/Getty Images for American Express Platinum
Ivanka Trump Allegedly Kicked Chef José Andrés Out Of A Restaurant Because She Felt 'Uncomfortable'
Andrés has long been a vocal critic of the president
Celebrity chef José Andrés claims he was kicked out of the annual Alfalfa Club dinner's after-party in Washington D.C. on Saturday night, because his presence was allegedly making Ivanka Trump "uncomfortable." The event was held at Cafe Milano, a watering hole for the Trump administration, and Andrés has been a vocal critic of the president.
Mexico's ambassador to China, Jorge Guajardo, who was also at the event, tweeted that Andrés was taken outside and asked to leave by Nuschese, the restaurant's owner, "apparently because his presence made Ivanka uncomfortable."
The Trump Organization sued Andrés in 2015 after the chef pulled out of a restaurant that was supposed to be in the Trump International Hotel in Washington, D.C. He decided not to go through with the deal after President Trump made disparaging comments about Mexicans, calling them "rapists." At that point, Andrés and Ivanka had already "traded design ideas and advanced plans for the restaurant," according to the Washington Post.
After two years, the volatile legal battle finally ended in 2017, with Andrés and the Trump Organization reaching a settlement. "I am glad that we are able to put this matter behind us and move forward as friends," Donald Trump Jr. said in the statement. 
But, apparently Ivanka wasn't as quick to forgive Andrés. She has yet to comment on the chef's claims. 
People are finding this move especially offensive given that Andrés is a humanitarian who, along with his nonprofit World Central Kitchen, fed thousands of Puerto Ricans following the devastation of Hurricane Maria. 
When a conservative writer mocked Andrés for looking like he "lost everything in a hurricane" and like he was on his "last meal" in the photo of him outside Cafe Milano, the chef responded, "You know how many Americans lost everything on a hurricane the last 4 months and how many were on their last meal?....hungry and wet? With no roof?" 
Neither Cafe Milano nor Nuschese have commented on the incident as of yet.