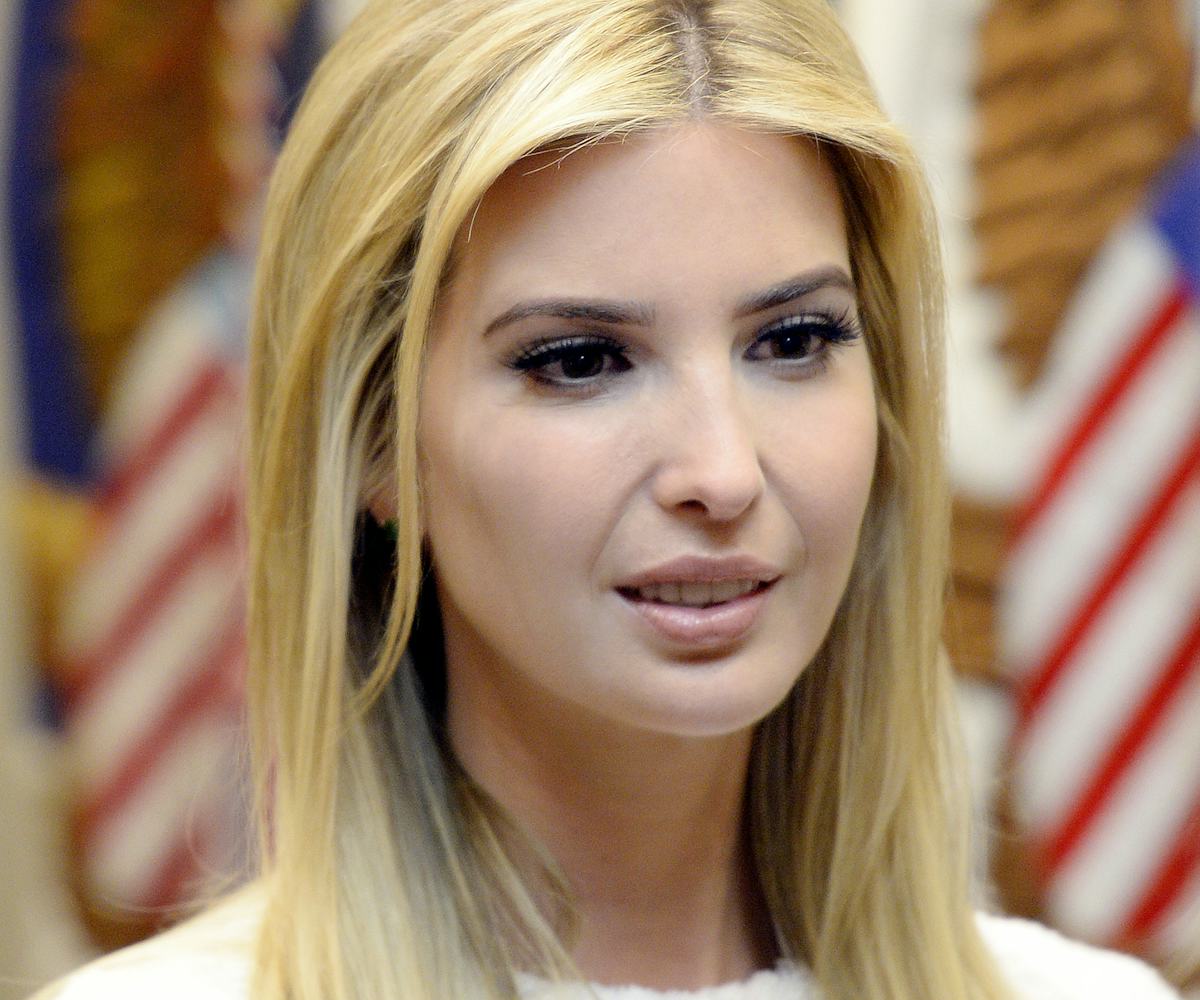 Photo courtesy of Getty Images/Pool
Ivanka Trump's Fine Jewelry Line Is Shutting Down
The brand will shift focus to more affordable offerings
Ivanka Trump's fine jewelry collection is officially no more.
The line, which had recently been dropped by major retailers such as Nordstrom (only to spark some furious tweets from her father, but that's nothing new) and was infamously (and illegally) promoted by Kellyanne Conway on Fox & Friends, is set to shut down, a representative confirmed to Racked.
While her outrageously priced fine jewelry line is shuttering, we won't be rid of her namesake label entirely. We'll still see be seeing Ivanka Trump-branded merchandise, as the brand plans to give its customers what they want: a more affordable and accessible price point. The president of the Ivanka Trump brand Abigail Klem said in a statement, "As part of our company's commitment to offering solution-oriented products at accessible price points, we have decided to discontinue the Ivanka Trump Fine Jewelry collection. We will be focusing our efforts on existing and new categories that are most relevant to our loyal customers—including fashion jewelry, which successfully launched last fall with price points that are aligned with the rest of our collection."
So, you'll still be able to nab those $35 faux pearl earrings, but not her nearly $10,000 white diamond earrings.
While Trump stepped down from her namesake brand back in January to avoid conflicts of interest, she still owns it and receives payouts. Despite her wares being dropped from multiple retailers and the #GrabYourWallet boycotting of her brand since the inauguration, it was just reported last week by Lyst that sales are up 346 percent.