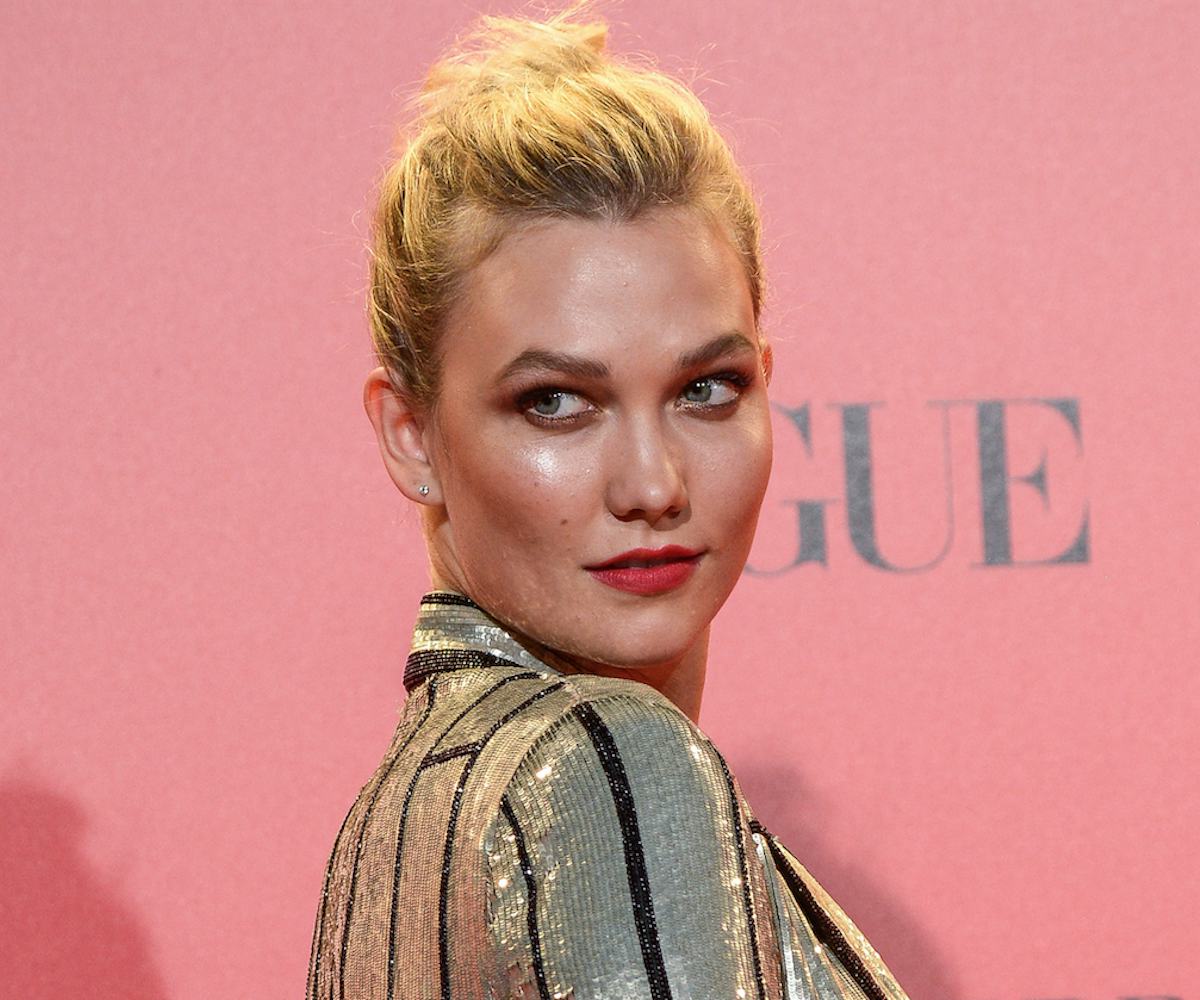 Photo by Carlos Alvarez/Getty Images
Karlie Kloss Isn't Here For Ivanka Trump Calling Her "Sister"
Model Karlie Kloss announced her engagement to venture capitalist Josh Kushner earlier this week, in an Instagram post where she gushed that she "can't wait for forever together." Seems like that doesn't include her newly inherited brother- and sister-in-law. Josh is Jared Kushner's brother and Ivanka Trump's brother-in-law, meaning that Kloss will be marrying into the presidential family (yikes). Trump appears overjoyed at the news, but it doesn't seem like Kloss shares her excitement.
Trump commented on Kloss' celebratory Instagram post expressing her excitement that the model will be joining the family. "So, so happy for you and Josh," she wrote in the comment. "I feel blessed to have you as a sister (!!!) Karlie and look forward to the decades of happy memories we will create together as a family!" She ended the comment with a little emoji heart. Cute? 
(Photo via @KarlieKloss Instagram)
Kloss, however, has yet to respond to the comment or even hit "like," making the situation just the right kind of awkward. Maybe Trump should focus on the sister she already has—remember Tiffany? Poor Tiffany.
Kushner and Kloss reportedly don't share the political beliefs that his brother- and sister-in-law hold, with Forbes reporting that he did not vote for Trump during the 2016 election. The couple was also in attendance at the 2017 Women's March on Washington and the March For Our Lives this year, as noted by Harper's Bazaar. Looks like wedding planning might get tense for this family.