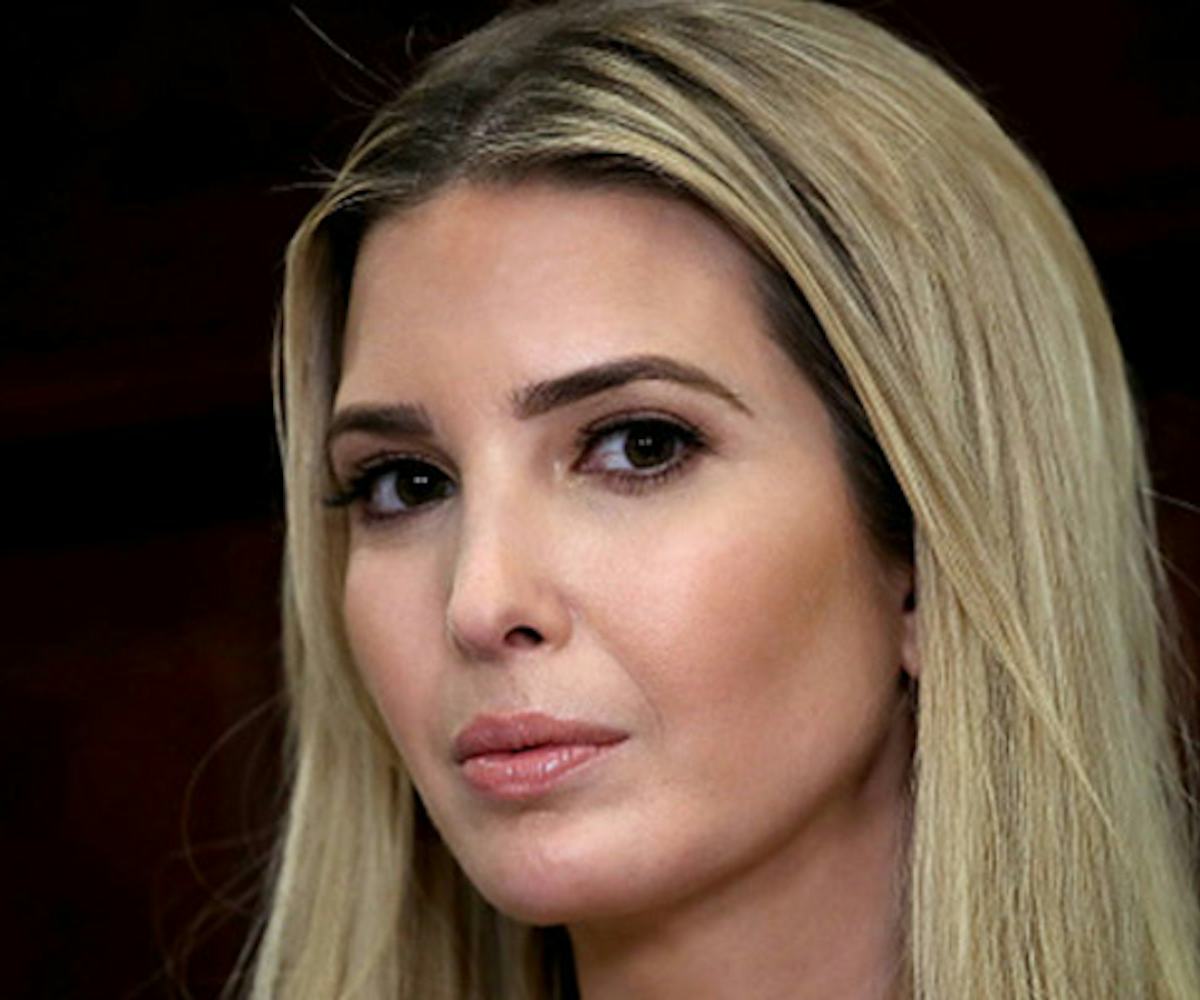 Photo by Win McNamee/Getty Images
Ivanka Trump Supports Time's Up Movement And People Are Confused
Ever since her dad took office, Ivanka Trump has been trying to play both sides of the political aisle. She fully supports her father, who's been accused of sexual assault by more than 15 women, and yet she claims to be all about empowering women. Her most recent baffling tweet was about Oprah's Golden Globes speech, in which she expressed her support for the Time's Up movement. It's unclear if she really doesn't see the irony in a tweet like this or if she just doesn't care at this point that she's being openly manipulative.
"Just saw @Oprah's empowering & inspiring speech at last night's #GoldenGlobes," she wrote. "Let's all come together, women & men, & say #TIMESUP! #United"
One of the most common responses to Ivanka's tweet was, "Who's going to tell her?" Who should tell her that her dad bragged about grabbing pussy on camera? Or that she's been complicit in his presidency and his efforts to silence the women who've accused him of sexual harassment? Because she's clearly forgotten. 
Her tweet reportedly "raised eyebrows" in the White House, which is full of old male politicians who aren't vocal supporters of a movement meant to eradicate gender inequality. 
It's like she decided to become a Democrat overnight. 
Let's all just hope, for the love of god, that Ivanka's not trying to lay the groundwork for her own presidential campaign. 
Maybe instead of tweeting, Ivanka, you can just donate money to the Time's Up legal defense fund and then, I don't know, delete your account.