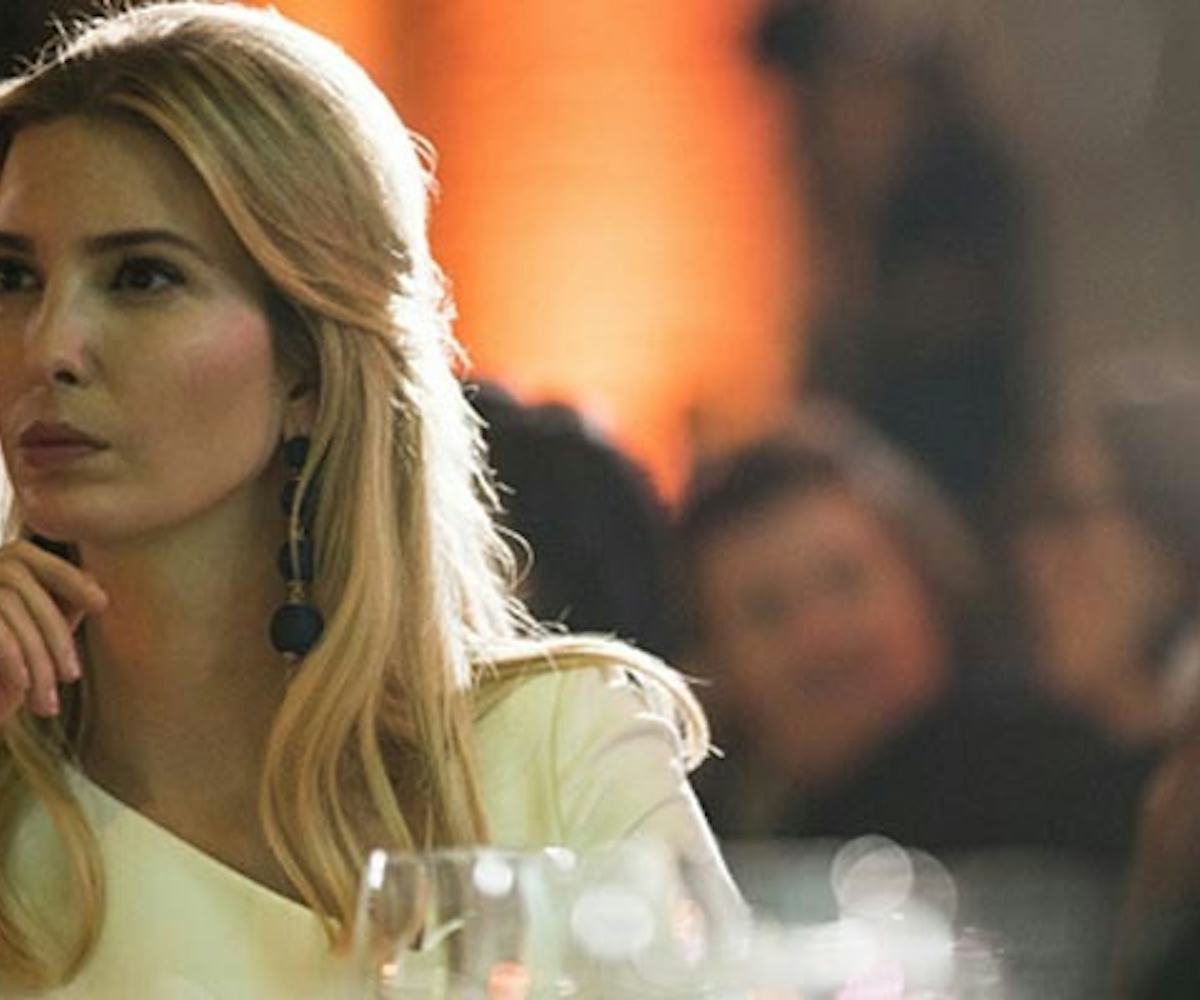 Image by Zach Gibson/Bloomberg via Getty Images
All The Words Ivanka Trump Doesn't Actually Understand
It started with an interview with Us Weekly. Vice writer Eve Peyser stumbled upon Ivanka Trump taking the magazine through a "typical day" in her life. "My husband has incredibly long hours, so I try to keep mine on a relative basis," Ivanka says. "We eat breakfast as a family every morning. Jared, albeit, is taking his toast and running out the door."
Peyser tweeted an image of the story, writing, "a running list of words Ivanka Trump doesn't know how to use: relative, albeit."
That list quickly grew. It was already clear Trump doesn't know what "otherwise" means after she tweeted a photo of her and her nephew in September, writing, "the best part of an otherwise incredible day!" She basically made it sound like her baby nephew shit on her perfect day. 
She was also really confused about what "complicit" meant. 
"Juxtaposition" is another one she's still trying to grasp. 
She's not totally sure on the definition of "overlay." 
And jury is still out on whether or not she understands what a "birthday" is.
We're sure daddy is very impressed.