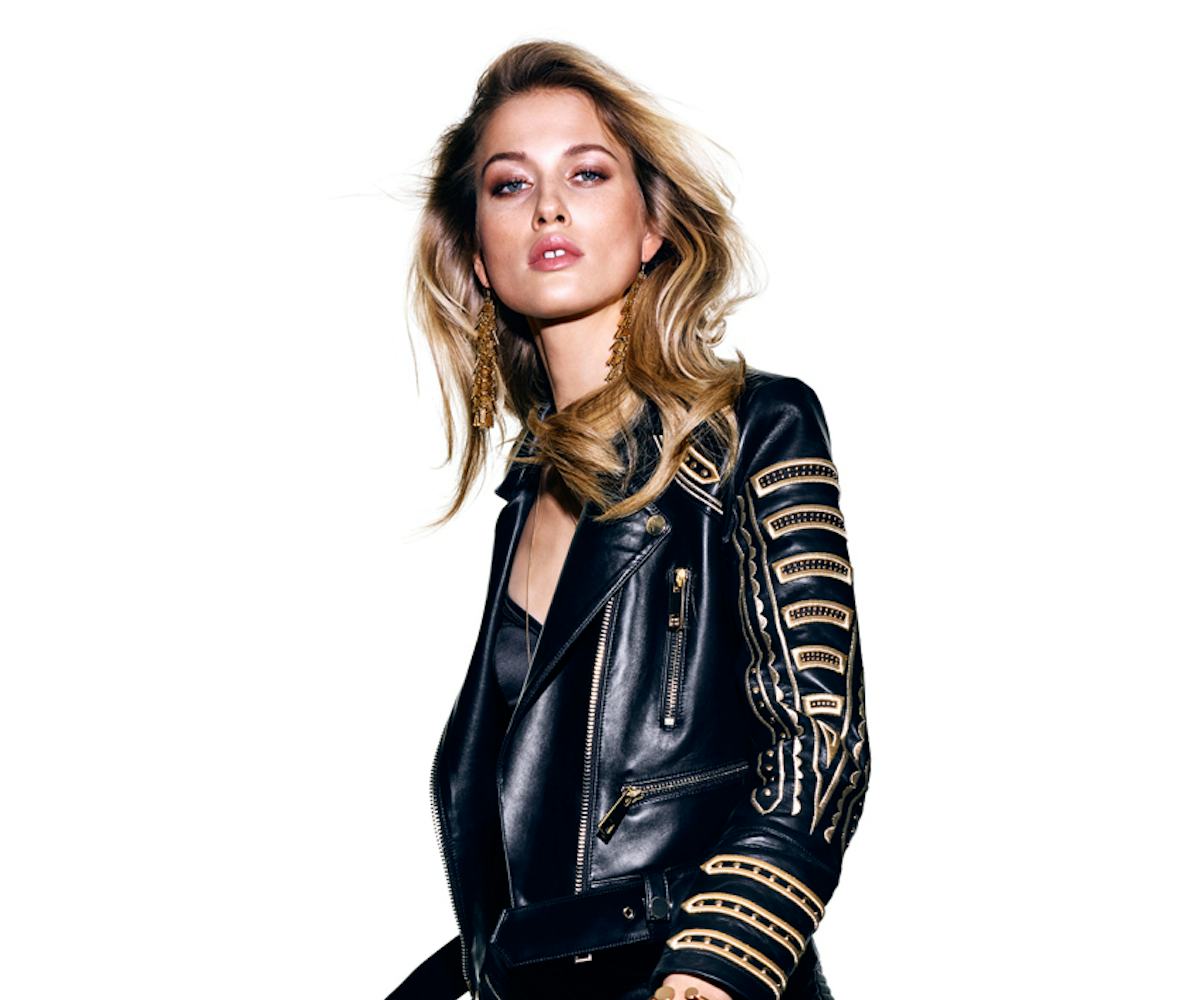 photo courtesy of IvyRevel
Meet IvyRevel, The New H&M-Backed Brand Your Closet Needs
If you find yourself on the never-ending quest to build your perfect, dream wardrobe, we're here to bring you a little sartorial solace: IvyRevel.
While the Swedish digital fashion brand has been around for a few years—it was founded by Dejan Subosic, Aleksandar Subosic, Kenza Zouiten, and Gustav Springfeldt back in 2012—it's finally going global, and to mark the occasion, the retailer is completely revamping itself with an entirely new design aesthetic. Backed by H&M Group and advised by PayPal, IvyRevel isn't taking the traditional fast fashion route. Instead, they're creating their own Fashion Tech Lab in Stockholm and utilizing specifically designed algorithms to create products that customers actually want. 
"Technology as a source of creative expression within fashion is something that excites us. We will learn a great deal about the evolution of creativity by fusing these two worlds together," Subosic said in a release. 
With lace-up tops and dresses, embellished leather skirts, gold accessories and detailing, and moto-inspired pants and jackets, the line is somewhat reminiscent of the infamously sold-out Balmain x H&M collection, but a lot more wearable. The line also has more basic pieces, like solid bell sleeve tops and black skinny jeans. And with shirts starting around $25 and dresses around $45, most of the collection—apart from its leather offerings, which start at $379 for a jacket—is super-affordable. 
Check out some of our favorite picks in the gallery, below. 
IvyRevel, Saint Jacket Black, $379; Martini Shoes in Black, $159, all available at IvyRevel.com.
IvyRevel, Oxygen Top in White, $67.90; Porosus Bracelet in Gold Metal, $77.90; Baciami Embroidered Bag, $159, all available at IvyRevel.com.
IvyRevel, Cruiser Jacket in Rugby Tan, $87.90, available at IvyRevel.com.
IvyRevel, Kitten Lux Embroidered Skirt, $439, available at IvyRevel.com.
IvyRevel, Mili Top in White, $54.90, available at IvyRevel.com.
IvyRevel, Midnight Bra in Marble, $27.90, available at IvyRevel.com.