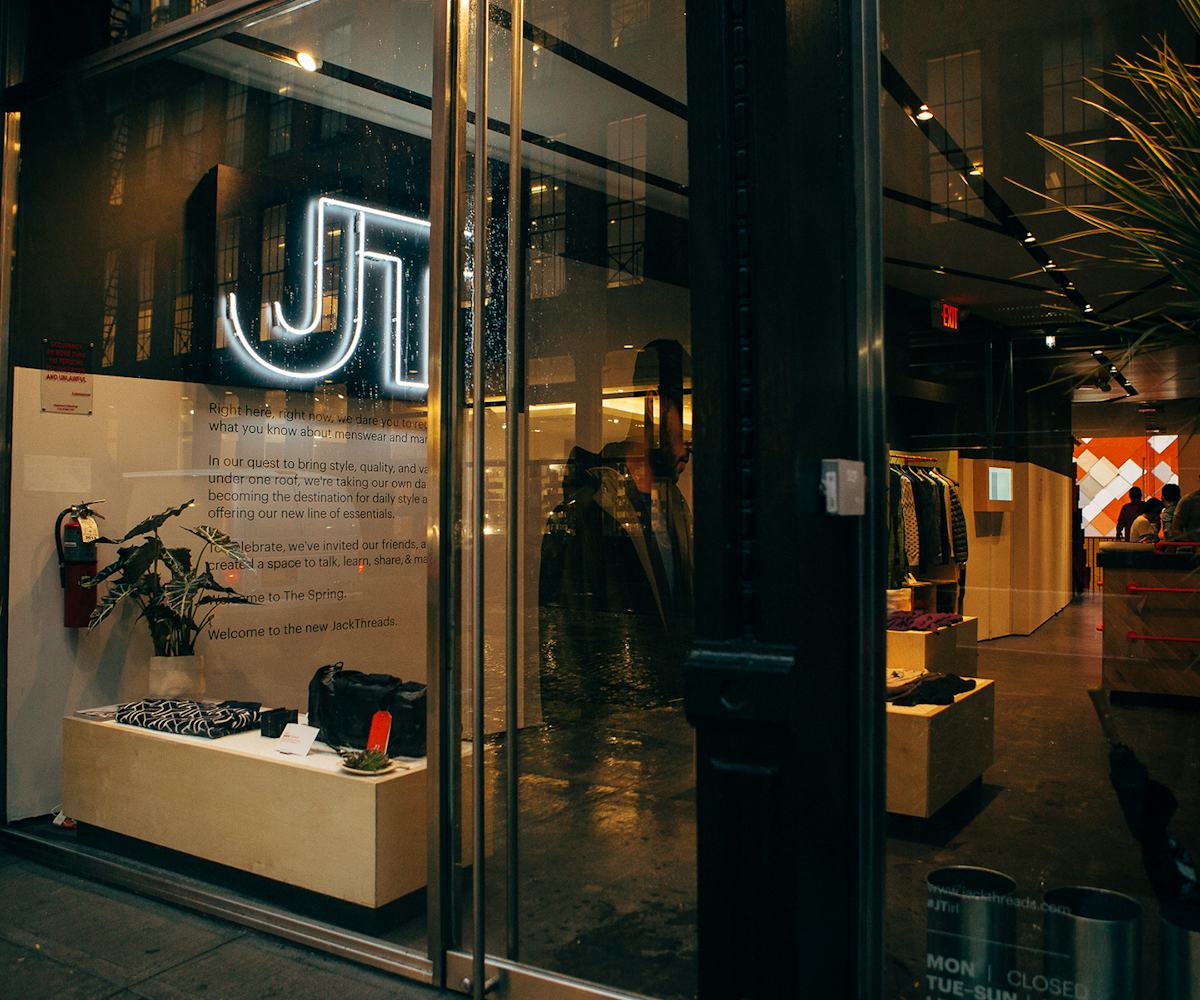 Photo by Alex Caesar, courtesy of JackThreads
JackThreads Is The New Manifestation Space For Men
Last week, JackThreads hosted a launch party for the grand opening of The Spring. The pop-up shop is designed as a "modern manifestation of a men's gathering space" and brings style, education, and entertainment together in the form of workshops, parties, speakers and immersive experiences. At the event, guests were treated to cocktails provided by Dewar's, food by Momofuku, and music curated by DJ duo Chances with Wolves. As you can see in the gallery above, we enjoyed the atmosphere so much that we didn't want to leave.
Thankfully, The Spring is open to the public now—check out all of the store's upcoming workshops on their official calendar.
Loving the sleek entrance of The Spring.
Mark Walker and Tony Kretten of JackThreads.
Momofuku's signature pork buns!
Can you say STAIR goals?
We'll take all of these for the winter, please.
Chances with Wolves setting the mood for the evening.
Brooklyn Brewery has all the beers on deck... Cheers until next time, JackThreads!