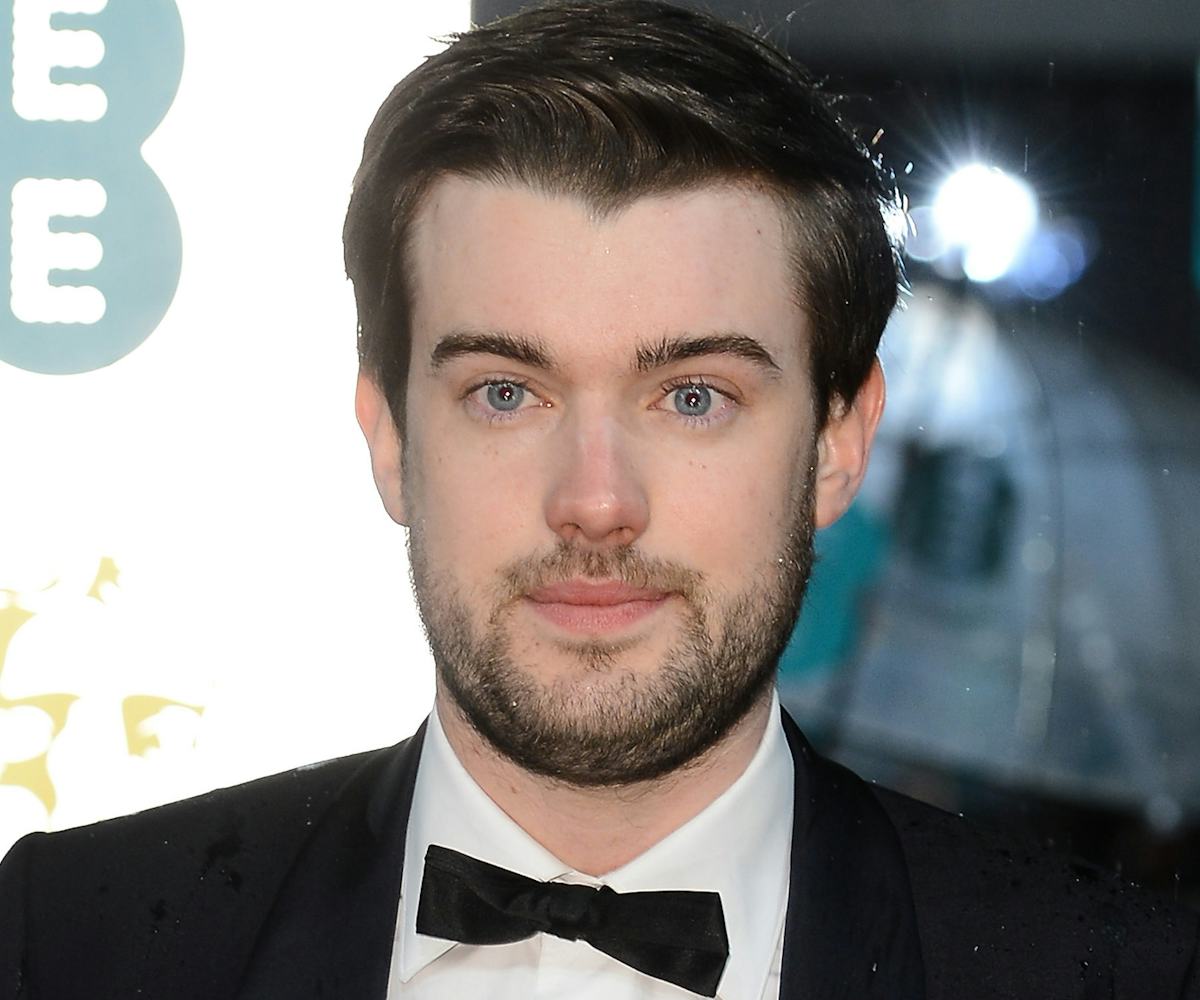 Photo By Ian Gavan/Getty Images.
Disney's Casting Of A Straight Man For A Gay Role Sparks Controversy
Jack Whitehall is set to play an openly gay character in 'Jungle Cruise'
Disney's casting of straight actor Jack Whitehall as a gay man in its forthcoming film, Jungle Cruise, has sparked some intense online conversation about straightwashing and LGBTQ+ media representation.
According to IndieWire, Whitehall is set to play the brother of Emily Blunt's character in the film, which is based on a Disney theme park ride of the same name. However, per a report in The Sun, Whitehall's character has been described as a "gay man—one who is hugely effete, very camp and very funny." As IndieWire also noted, "The supporting role would make it one of Disney's most significant gay film characters in history," which has obviously angered many. Amongst the criticism come valid points about gay actors being regularly turned down for straight roles and the fact that a straight man is playing what appears to be a "caricature." 
Others have begun drawing comparisons between Whitehall's casting and the recent controversy surrounding Scarlett Johansson's role as a transgender man in Rupert Sanders' Rub & Tug—a role she eventually withdrew from after considerable backlash.
However, others have defended Whitehall's casting, with many using the old "actors play characters" defense. 
But, as actor Omar Sharif Jr. pointed out, the problem is more about the fact that Disney's "first significant gay role will be played by a straight white man perpetuating stereotypes."
"For a company and brand that speaks primarily to youth, Disney had an opportunity to give queer kids an authentic reflection of themselves to see on TV and role model to look up to in real life," he continued in a follow-up tweet. "Not the self-professed stereotyping we're told to expect."
Whitehall and Disney have yet to respond to the criticism.