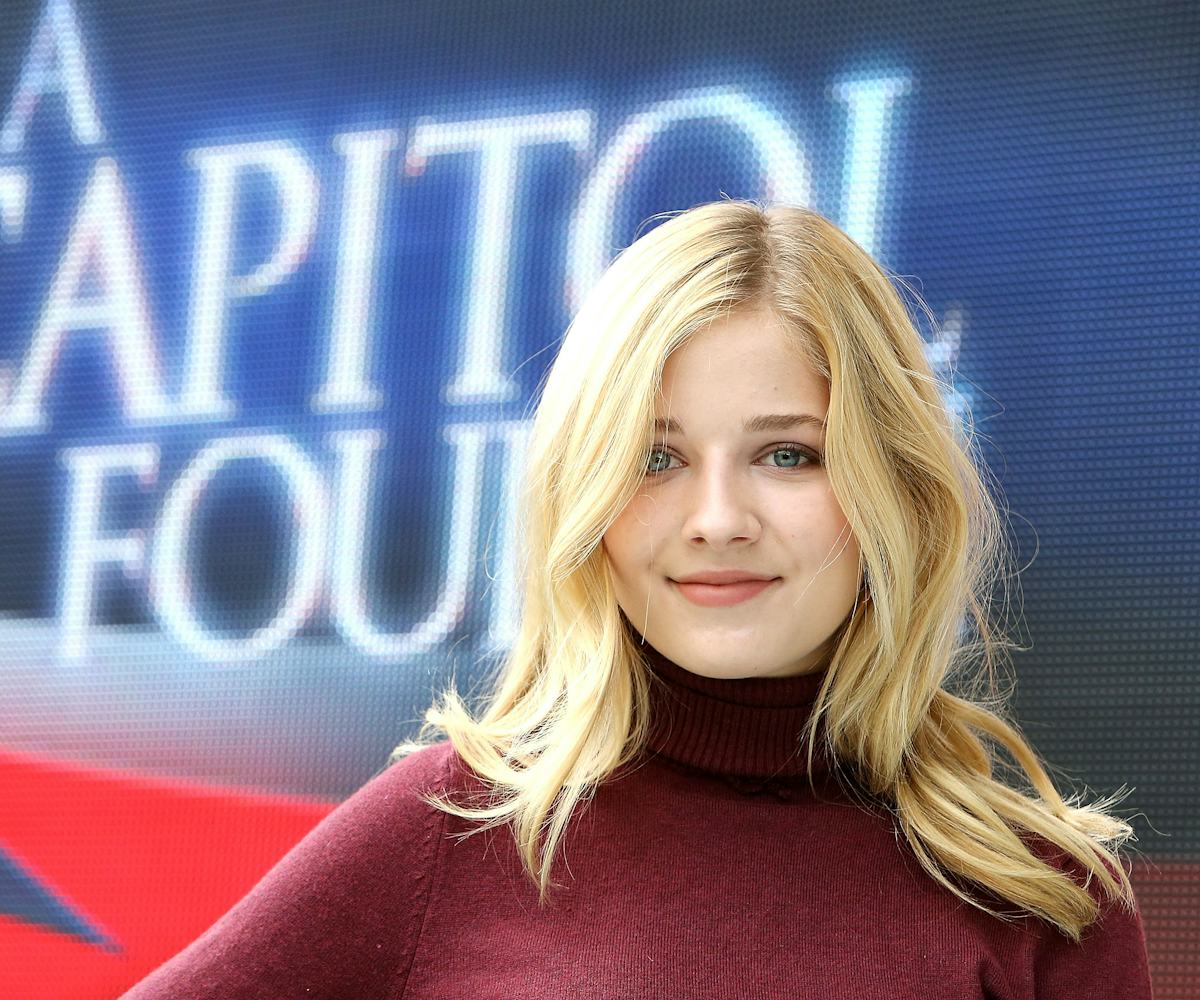 Photo courtesy of Paul Morigi / Getty images
Jackie Evancho Wants Trump To Meet Her Transgender Sister
The 16-year-old who sang at his inauguration has a trans sister
One of the most astonishing things about Donald Trump's presidency, so far, is just how many Trump supporters have openly admitted to regretting their vote. Whether it's the fact that Trump has filled his cabinet with billionaires, or the sobering realization that the president is deeply unhinged, those who voted for Trump are beginning to see the errors of their ways. And, while Jackie Evancho—the 16-year-old America's Got Talent star who performed the national anthem at Trump's inauguration—is too young to have voted for Trump, she too is speaking out against the president.
After news broke Wednesday that Trump's administration is rescinding the rights of transgender students to use bathrooms corresponding to the genders they identify with, Evancho took to Twitter to express her dismay with Trump's decision. "I am obviously disappointed in the @POTUS decision to send the #transgender bathroom issue to the states to decide.#sisterlove." Evancho's sister, Juliet, is transgender and is currently embroiled in a legal battle with her Pittsburgh school district for the right to use the bathroom she feels most comfortable with.
After her initial tweet, Evancho once again reached out to Trump, this time offering to meet with him in the hopes of shedding some light on the transgender experience in the United States. "@realDonaldTrump u gave me the honor 2 sing at your inauguration. Pls give me & my sis the honor 2 meet with u 2 talk #transgender rights," she wrote.
At the time of her performance, Evancho tried to distance herself from Trump's politics, and justified her decision to sing at the inauguration by stating her desire "to just kind of make everyone forget about rivals and politics for a second and just think about America," and "the pretty song that I'm singing."
Life comes at you fast.